Honda Debuts New Personal Mobility Device UNI-CUB β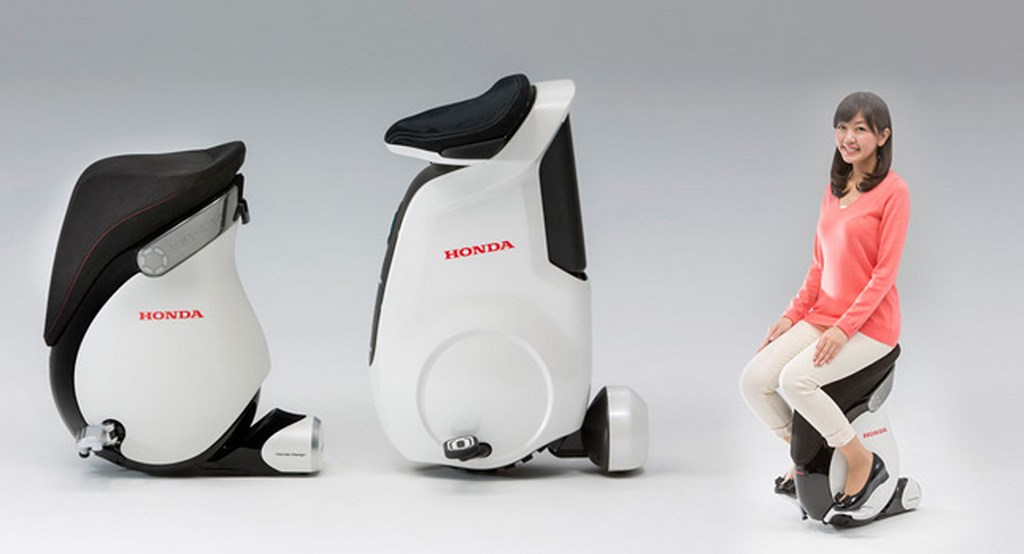 Honda has unleashed its new Personal Mobility Device called the UNI-CUB β at the 2013 Tokyo Motor Show. This device has been designed for easy mobility in places like offices and commercial spaces. The UNI-CUB β has been derived from the first UNI-CUB that was launched by the Japanese company in May 2012. The UNI-CUB β, which is the second generation of the mobility device, is smaller and lighter than the first generation. It also features a lower seating position.
The UNI-CUB β features balance control technology and an omni-directional driving wheel system. This system allows users to move the device around by leaning in the direction they intend to travel. You can even control its movement using a special smartphone app. These technologies originate from Honda's humanoid robot ASIMO. This personal mobility device is powered by a lithium-ion battery which generates just enough power to make the device attain a top speed of around 6 km/hr. The battery can last up to 1.5 hours if the device is driven at speeds of around 4 km/hr.
The UNI-CUB β weighs around 25 kgs, it is 20 inches long, 12.5 inches wide and 24.4 inches tall. Honda says this second generation UNI-CUB is easier to get on and off than the previous model and it also features a stand function. The device can also be used as a stool when it is not in motion. Honda is going to provide the UNI-CUB β to some organisations in Japan through a leasing program to verify business feasibility of the model.