Honda Drive To Discover 8 – Enchanting Bhutan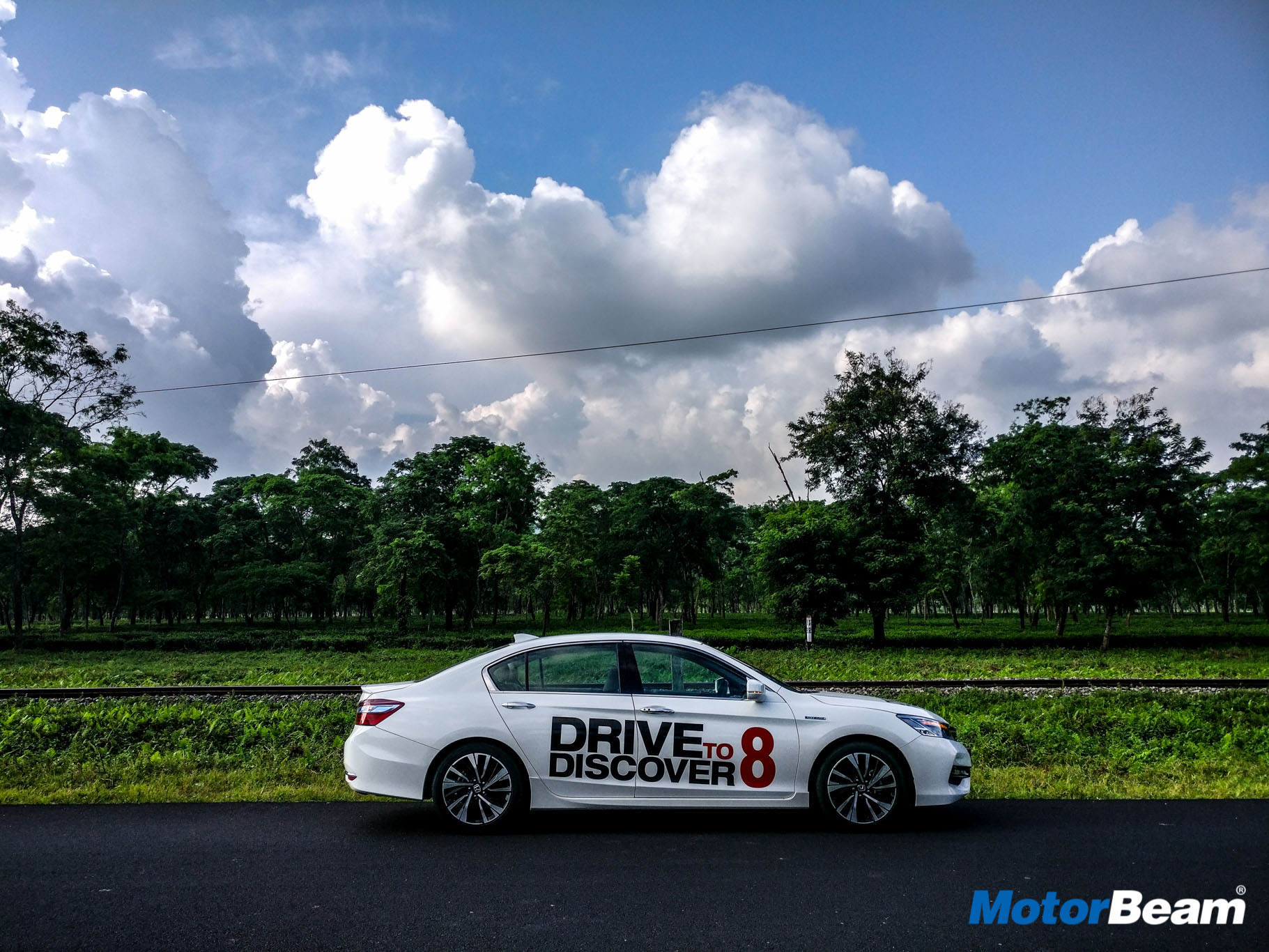 Honda Drive To Discover 8
This time around we discover the beautiful landscapes of Bhutan with Honda
Waking up at 3.00 am is not what we would normally like. Early morning flights are not new to us auto journalists and its become more or less a mundane routine. A point where its really not fun but today the excitement levels were high. Its not everyday that you drive out to another country. It had been on my wish list for a long time to drive across our border and Honda's 8th edition of 'Drive To Discover' takes us to the Bhutan, the 'Land Of The Thunder Dragon'. This surely had the adrenaline pumping with excitement, the next 5 days were going to be all about discovering new places.
Honda's annual 'Drive To Discover' franchise is something I look forward to each year and this was my 6th such event in succession. Though we journalists are well travelled, this event takes us to offbeat places which are lesser known and truly invoke the concept of discovery. This year, 'Drive To Discover' also coincides with Honda having sold more than 3 lakh units of cars powered by their i-DTEC diesel motor. We were soon going to put this engine to test in some very tricky conditions.
We had the entire Honda fleet on our disposal for the exciting trip
Our drive started from the town of Bagdogra. Situated on the northern front of the state of West Bengal, Bagdogra airport has good connectivity with the metro cities. Soon after landing, we got into our allotted cars and were to drive to the border town of Phuentsholing in Bhutan. Honda had brought almost their entire fleet to this drive. We had the Accord Hybrid, CR-V, City, WR-V, BR-V and the Jazz at our disposal but first up we were given the responsibility of getting the Accord Hybrid across the border. Being Honda's flagship offering in India, the Accord Hybrid offers excellent NVH levels, the engine is butter smooth and the hybrid motor helps reduce CO2 levels. The pliant ride quality meant we are quite comfortable in our seat.
Most of our drive to Phuentsholing was greeted with smooth roads with the tea estates offering a perfect backdrop. However as we got towards the end of our journey, the roads got quite bumpy. Heavy vehicular traffic meant that there were innumerable potholes on the road and we had to tread with caution. After roughing it out we were at the border once night fell. As we crossed the gate, the things on the Bhutan side were much different than we had imagined. While the Indian side was a hustle bustle, the Bhutan side was more quiet. But it wasn't just that, our side was filled with potholes, stray animals and a general sense of chaos but the other side was more organised, cleaner with a general aura of discipline. This first impression of this mystic country was had us looking forward to the next few days.