Honda E Powertrain Details Revealed
Honda claims a range of 200 km for its first electric car to be based on dedicated EV platform.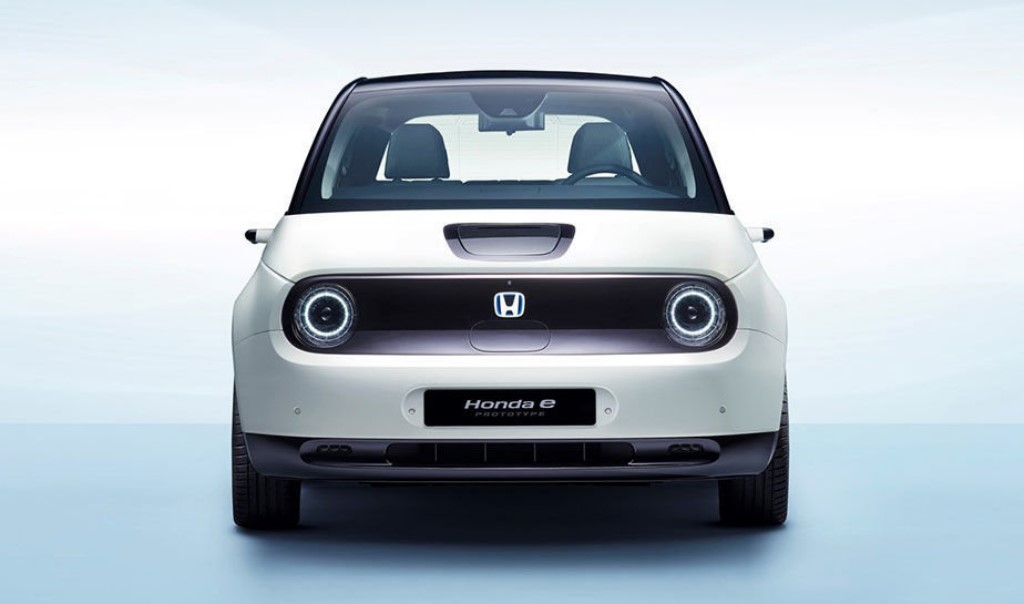 Honda's new compact electric vehicle, the Honda e has been designed from ground up. The company has finally revealed some key specifications about the car including battery capacity and weight distribution.
The Honda e will feature a 50:50 weight distribution. Honda has claimed a low center of gravity, thanks to the placement of its batteries low within its wheelbase. The Honda e gets independent suspension on all four wheels. The suspension components are made up of forged aluminium to reduce weight.
The compact EV gets a 35.5 kWh battery, delivering a range of over 200 kms. It is compatible with fast-charging technology, providing an 80% top-up in just 30 minutes. The battery of this Honda EV can be charged with Type 2 AC or CCS2 DC rapid charger.
There were also plenty of details on the car that previewed the direction Honda design will take in the future. For example, the backlit blue logo will appear on all of Honda's electric cars, while the display between the headlights shows charging status when it's plugged in.
The Urban EV will make its UK debut at next month's Goodwood Festival of Speed. The new machine will be available to order before deliveries commence in 2020. The Honda e is set to go on sale later in 2019 after completing a final phase of testing.
Honda E Powertrain
– The car features a 50:50 weight distribution and low center of gravity
– With fast charging, it is claimed to take 30 minutes to charge to 80%
– The Honda E will go on sale in Europe later this year