Honda Navi Sales Drop To 284 Units
Honda Navi sales drop to just 284 units in April 2017 as compared to 2052 in January 2017.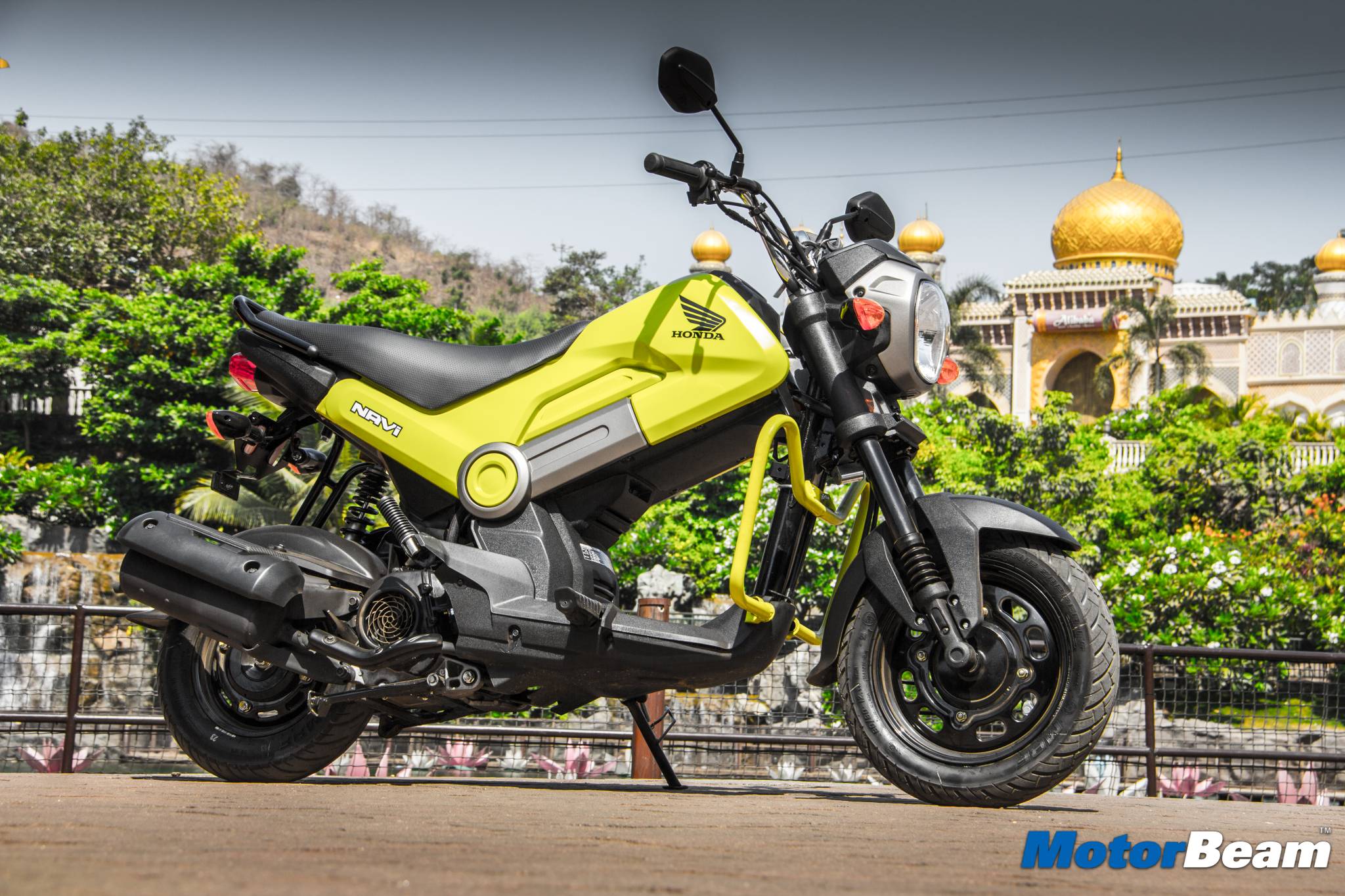 Honda showcased the Navi at the 2016 Auto Expo and made every person wonder as to what had the company actually made. Designed and developed here in India, the Navi did catch necessary attention of every scooter buyer. The Navi was neither a scooter nor a motorcycle to be precise, it was a mini-bike that had an engine of a scooter.
The initial months' sales were so great that Honda went on to add two more variants to the Navi and named them, Chrome and Adventure editions. Honda sold over 50,000 units right from the time it was launched in March 2016 to October 2016 (roughly 6500-7000 units a month). But from November 2016 to March 2017, Honda could only sell another 10,000 units of the Navi thereby selling a total of 60,000 units from March 2016 to March 2017.
Sources tell that Honda had targeted 50,000 units of annual sales in the 1st year, fortunately, Honda has managed an extra 10,000 units. However, the numbers have started dwindling from January 2017. A look at the SIAM numbers on the monthly volumes of the Navi justifies the previous statement.
In the month of January 2017, Honda sold 2052 units, in February 1180 units, March 503 units and April just 284 units. The numbers have been consistently halving every month. We still do not possess May 2017 numbers, however, if we were to go by the trend, Navi would be completely whitewashed from the Indian market in a span of 2-3 months.
While we aren't aware of the exact cause of the drop in sales, we feel the Honda Navi is slowly losing its attraction in the Indian market. On the contrary, Honda has to be appreciated for displaying the guts to bring out something different like the Navi to the Indian market. Even if it were to be phased out, the Navi will be remembered as a funky scooter for times to come.
Honda Navi Sales Drop
– The initial months' sales of the Honda Navi were good
– Over the last 4 months, sales have been dwindling
– While January saw sales of 2052 units, 3 months later, in April, only 284 units were sold