Honda NSF 250R Comes To India For Racing
Honda will be using the NSF 250R Moto3 race machine in Championships in India.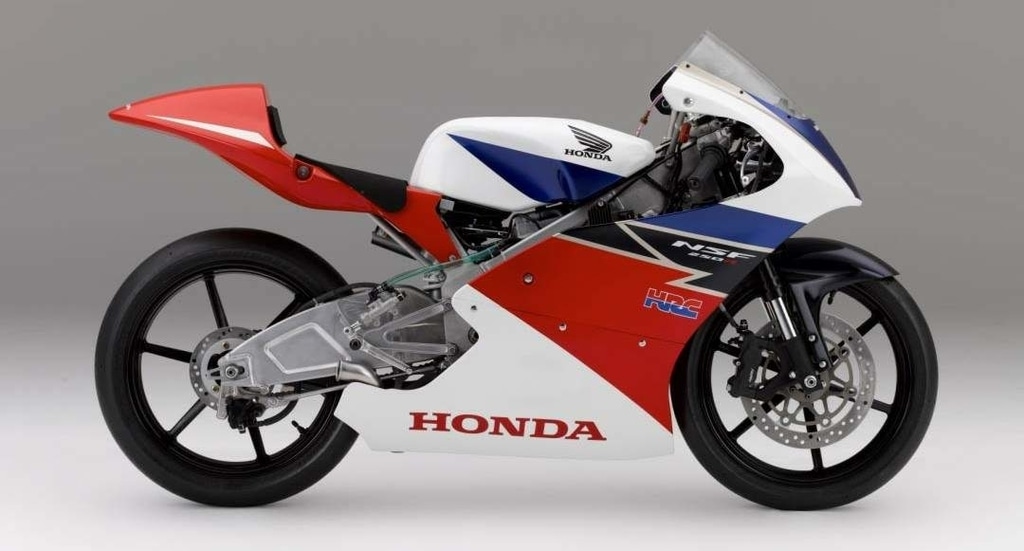 In a move to take the best Indian racers to international championships, Honda has brought its NSF 250R race machine to India for the first time. The NSF 250R is a track only bike that has also won Moto3 championships.
Honda will introduce its Moto3 race machine, the NSF 250R as a competition bike in India next year. The best racers from Honda India Talent Cup and National Championship will be racing on NSF 250R in a separate series running parallel to the existing National Championships.
The chosen riders will then become a part of one of the three Honda Racing teams. The first one is the Honda Asia Dream Racing which will compete in the historic Suzuka 8 Hours Endurance Race and JSB1000 class of All Japan Road Race Championship, the most premier road racing championship in Japan. The second team, IDEMITSU Honda Team Asia is a platform for the Asian riders in Moto2. The third one is the Honda Team Asia which races in the Moto3 class of FIM Road Racing Championship. These two classes are also the stepping stones to MotoGP, the most premier class of circuit racing.
Honda already has two championships that take place in Asia from where the best riders are taken to the international level. These are the Thai Talent Cup which is a platform for young talent to compete against Asia's best racers and the Asia Road Racing Championship (ARRC) that is the most competitive road racing championship of Asia. The ARRC was recently concluded at the Madras Motor Race Track (MMRT) in Chennai, India.
The Honda NSF 250R is powered by a 249cc engine assisted by a RAM air intake system helping the motorcycle obtain high power output even in challenging conditions. The bike has a low centre of gravity and combined with an optimised swingarm for the right amount of flexibility, gives the motorcycle precise handling abilities.
Honda NSF 250R
– The company has brought its NSF 250R race machine to India for the first time
– The bike is powered by a 249cc engine which has a high power output (obviously)
– The Honda NSF 250R Championship will be held in India from 2019