Honda Teases Upcoming Urban SUV Concept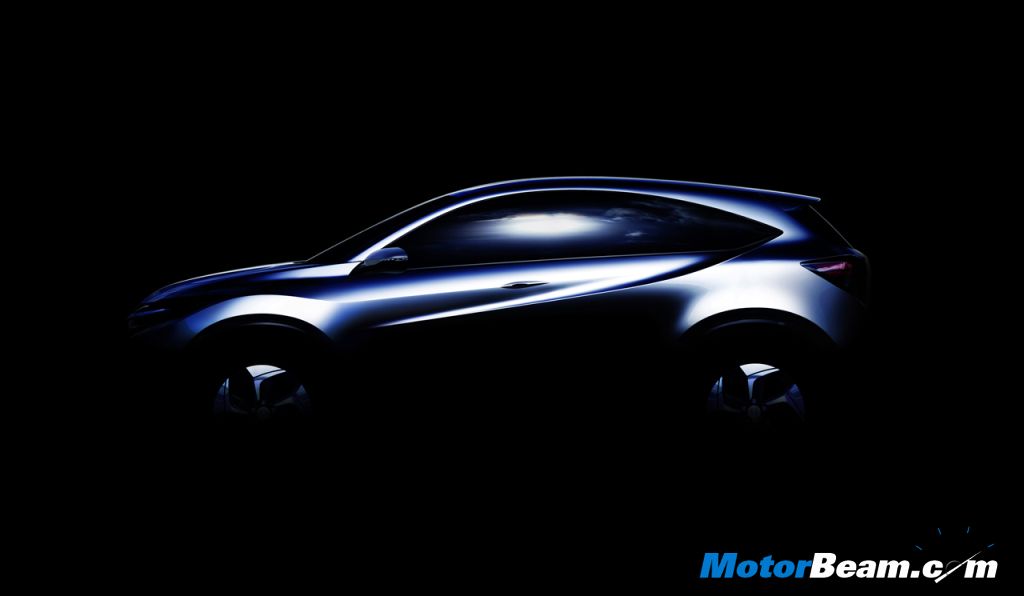 Honda has revealed a teaser of its upcoming Urban SUV Concept, which it plans to unveil at the 2013 Detroit Motor Show to be held in January. Honda hasn't given any details about the vehicle yet and we expect them to release more information about this upcoming compact crossover in the near future. The Japanese automaker had recently announced plans to expand the Honda Jazz model line-up to three platforms, including a hatchback, sedan and a compact SUV.
This Urban SUV Concept seems to be the Jazz based SUV, which is likely to hit production by 2014. The company mentions that this concept is a global one and combines a sporty and dynamic profile for a spacious yet functional interior. The current Jazz is already very spacious and the next generation is expected to be even bigger, resulting in improved interior room. An SUV on the Jazz platform could do well for Honda to achieve a sales target of 2 lakh units per year from the Jazz alone.
Honda will certainly get the Jazz based SUV to India, as the compact SUV market is seeing tremendous growth. Currently the Renault Duster has stormed the market, selling more than 5000 units a month. Ford is expected to join the compact SUV race in February 2013 with the launch of the EcoSport. However Honda's compatriot, Toyota doesn't plan to enter the compact SUV segment in the near future. Expect the Jazz based SUV to be priced around Rs.8-10 lakhs with both petrol and diesel engines being offered.