Upcoming Honda CBR500 & CB500 Snapped
Honda is on a product onslaught. The company was rumored to be developing a 400cc CBR (CBR400) but it turns out they have designed a Honda CBR500 instead. The Japanese automaker could unveil the CBR500 and CB500 to the public as early as next month. These bikes will be produced in Thailand and Honda could also manufacture them in India, thereby getting a huge price advantage over its competitors. The Honda CBR500 would rival the upcoming Kawasaki Ninja 400R, while the CB500 is a naked street-fighter version of the CBR500.
Now Honda already has the Honda CBR600RR so why do they bring in the CBR500? The Honda CBR500 is more of a sports tourer than an outright sports bike (like the CBR600RR). Although both bikes look very similar, the CBR600R is set to get a comprehensive facelift next month, which will differentiate them. The CBR500 will also help Honda fill the huge void between the CBR250R and the CBR600RR. When you look at the bikes, you can clearly make out they are build to a price.
The Honda CBR500 will be powered by a 500cc, twin-cylinder engine, which is essentially two CBR250R engines arranged in parallel format. The result would be a motorcycle which produces around 46 BHP of power and 40 Nm of torque. The bike uses a tubular frame (similar to the one on the CBR250R), single front disc brake and telescopic forks. All this points to only one thing. A very aggressive price. If Honda can price the CBR500 at around Rs. 3.75 lakhs in India, it will be game on against its closest competitor, the upcoming KTM Duke 350.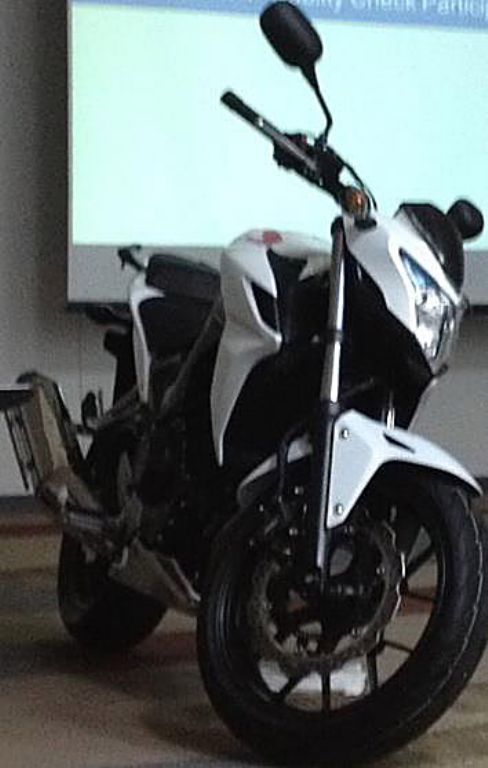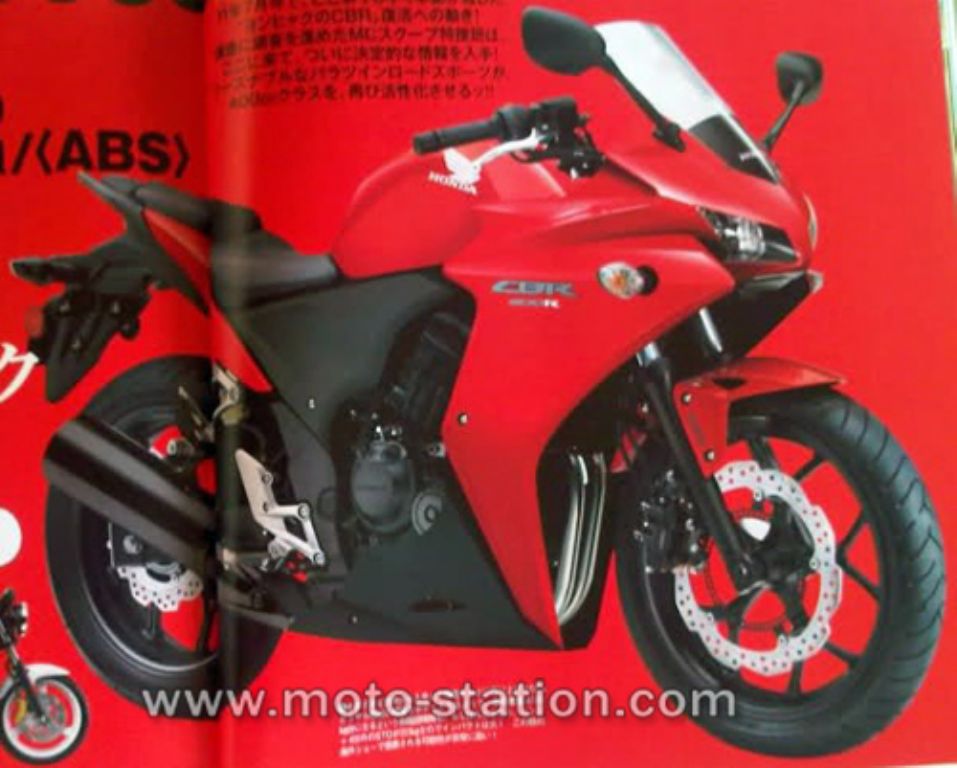 Source – CBR250.net and Moto-Station