Hyundai Ioniq Hybrid & EV Showcased, India Launch Possible
Hyundai Ioniq Hybrid and EV unveiled at the ongoing 2018 Auto Expo, India launch likely.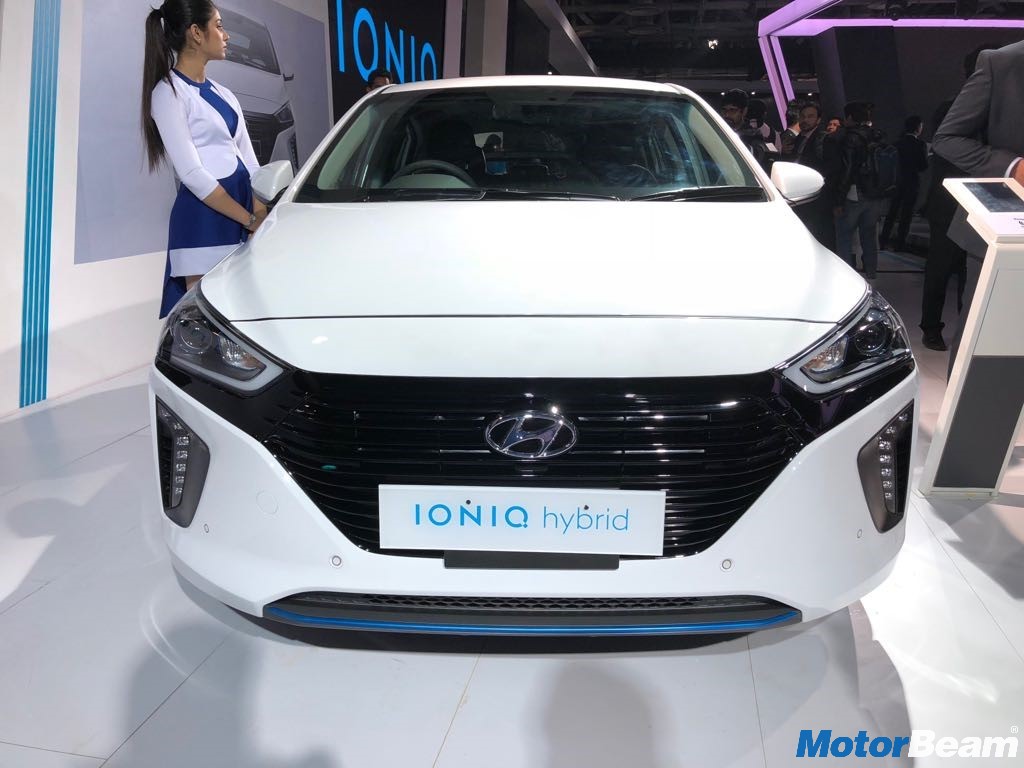 Hyundai has showcased the Ioniq Hybrid and EV cars at the 2018 Auto Expo happening in Delhi. Automakers in India don't seem to be baffled by the fact that hybrid cars are being taxed the highest under GST and are either continuing to offer or planning to offer new cars with hybrid technology. One such example of the latter is the Ioniq Hybrid. Rivalling the Toyota Camry Hybrid and Honda Accord Hybrid, the Ioniq is highly likely to be assembled in India rather than being imported as a CBU.
Underpinnings between the Ioniq Hybrid and EV are identical and the only difference is what lies under the hood. Some might argue that the Ioniq resembles the Verna a wee bit and we agree. Otherwise, the sedan gets slim headlights (projectors), Hyundai's signature cascading effect grille and the LED DRLs housed vertically. The sloping roofline is the design highlight of the car and at the rear, there are distinctively-styled tail-lights and a huge bumper. The cabin is typical Hyundai and is as expected loaded with features. There is a 3-spoke multi-function steering wheel, touchscreen infotainment system, automatic climate control and leather upholstery.
The Ioniq Hybrid draws power from a 1.6-litre, Kappa 4-cylinder petrol motor paired with an electric motor. The combined power output from the engine as well as the electric motor is 149 HP. The powertrain is mated to a 6-speed dual-clutch automatic transmission. The electric motor develops an additional torque which helps in delivering excellent initial acceleration. The car is likely to be priced much lower than the Camry and Accord.
The Ioniq EV, on the other hand, comes powered by an electric motor only that generates 88 kW (118 HP of power) and 295 Nm of torque. A 28kWh lithium-ion battery also aids the electric motor thereby providing a driving range of over 250 kms on a full charge. Top speed is rated at 165 km/hr.
Hyundai Ioniq Hybrid
– Ioniq Hybrid sedan made its debut at the 2016 Geneva and NY Auto Shows
– Globally has sold over 31,165 units
– India launch of the hybrid sedan likely
– Ioniq EV also being considered for India