Hyundai ix25 Launch In China In October, India Arrival In 2015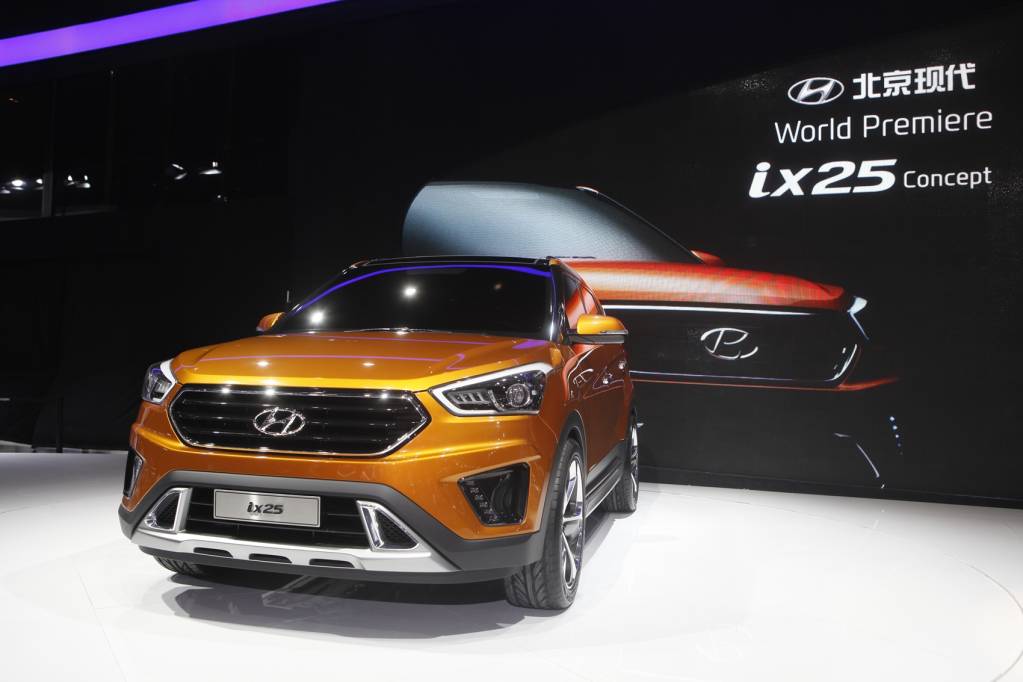 Hyundai is such a car brand which replies to other manufacturers around the world very quickly. After the insane success of the Ford EcoSport, it was clear that Hyundai had already started working on a rival for the American vehicle. The ix25 will also compete with the Volkswagen Taigun, which is also set to be launched in India but only in 2016. The Hyundai ix25 has been spotted testing in China multiple times too, even though the concept model has been officially unveiled and announced to the world.
Hyundai had to reply quickly, because the SUV body style, perceived as a big car, has become a new trend among all Asian markets. The Hyundai ix25 SUV will be launched in the Chinese car market in October. The concept which made its public debut at the 2014 Beijing Auto Show is likely to be very close to production. The production version is set to come to China's Chengdu Auto Show in September. The ix25 will become a new weapon for Hyundai in the extremely competent compact SUV segment and help it to stay ahead and come near to its plans of world dominance.
The Hyundai ix25 is set to be powered by the familiar 1.2-litre Kappa petrol engine seen in the Grand i10 and the punchy 1.4-litre diesel motor powering the i20. Expect this Hyundai like any other, to be loaded to the gills and have an interior package which resembles to the Grand i10. The goodies will come from the second generation i20 which will be launched first. Value for money, introductory pricing, second largest car manufacturer in India nameplate and massive dealership-service outlet will attract buyers. Quality interiors and SUV lovers who want to sit taller than everybody else will buy this product without a second thought.