Hyundai Kona EV Showcased At Auto Expo
Hyundai Kona EV debuts at the 2018 Auto Expo, India launch in 2019.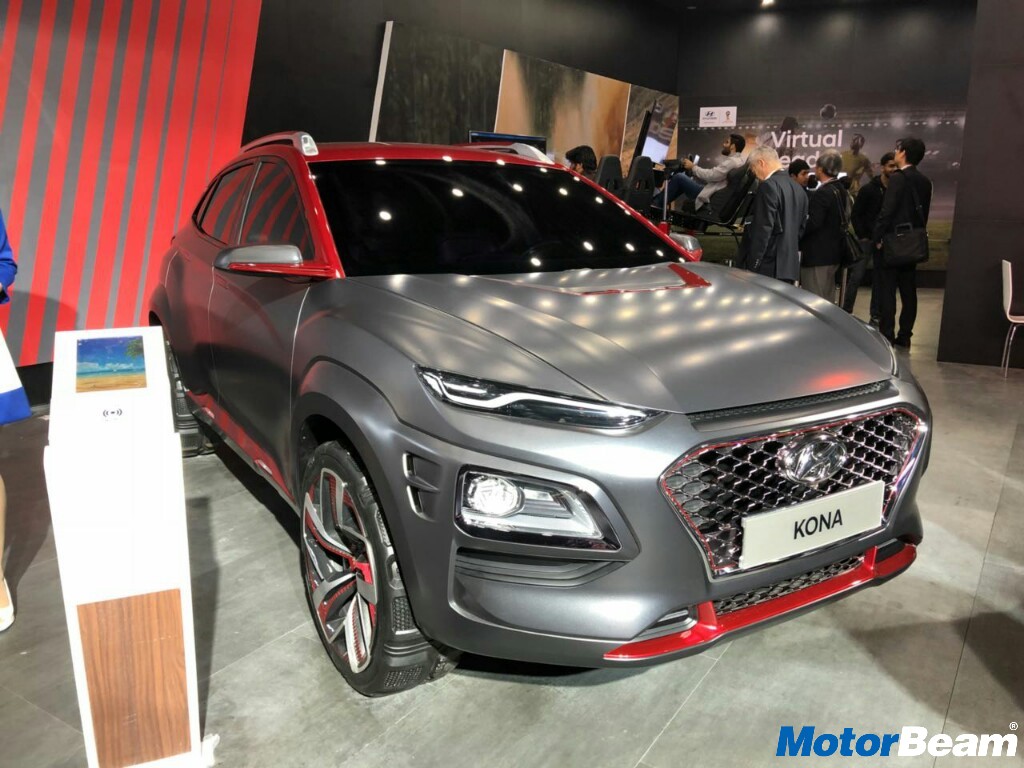 The Korean automaker has showcased the Kona electric vehicle at the 2018 Auto Expo. Unveiled in June last year, the Kona is one striking looking SUV. Developed with the developed markets in mind, it has all the traditional Hyundai design elements going for it. For instance, the cascade effect grille and the Tucson-like alloy wheels. Though the SUV is based on the regular internal combustion engined variant of the SUV, India will get the Kona EV next year.
Hyundai Kona features voluminous bodywork with a matte finished paint on the outside. The red accents on the front bumper, roof, alloy wheels and the side door moldings give a striking presence to the vehicle. True to an SUV's character, the Kona gets a large bonnet and flared wheel arches while the alloy wheels also carry the car's overall paint scheme.
The all-electric variant of the Kona was showcased at the Geneva Motor Show last year. While details like the battery specifications aren't available yet, the EV is expected to have a range of 384 kms. Hyundai will bring the Kona EV via the CKD (completely knocked down) route and assemble the car here.
Hyundai Kona EV
– Hyundai Kona showcased at Auto Expo
– Kona EV will be launched in India in 2019
– SUV to come to India via the CKD route