Hyundai Nexo FCEV Showcased At 2020 Auto Expo
Hyundai is looking at the feasibility of FCEVs in India.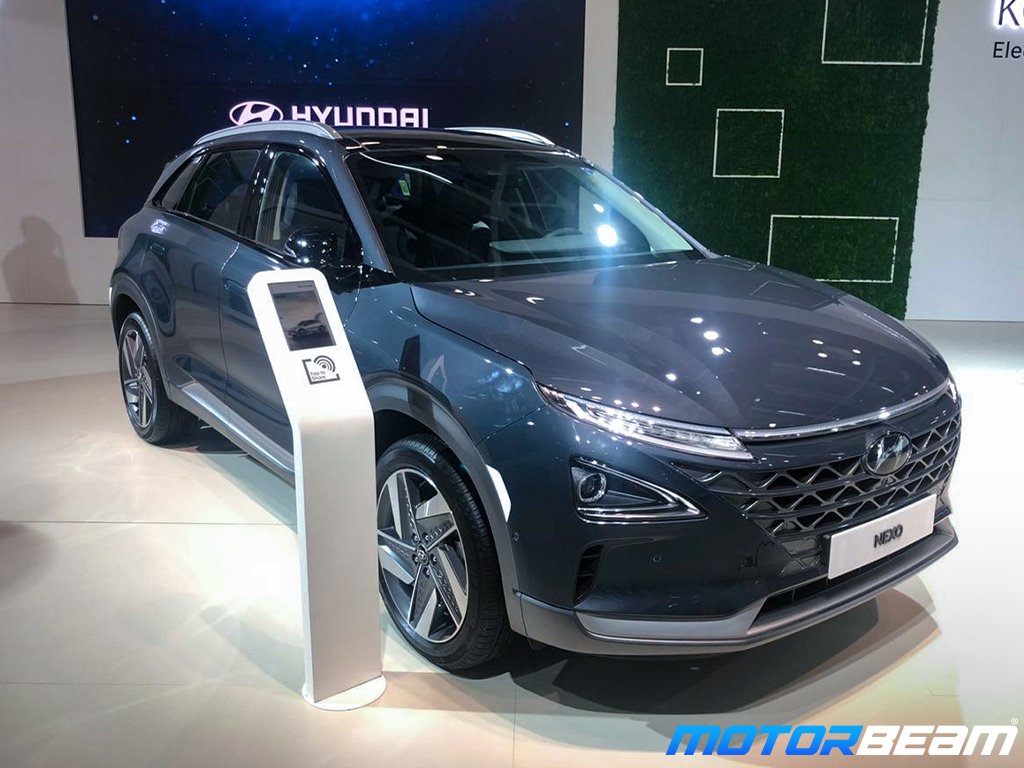 Hyundai has showcased the Nexo FCEV SUV at the Auto Expo. The car comes with a 95kW fuel cell that powers an electric motor generating 161 PS and 395 Nm of peak torque. With a WLTP-certified range of 666km, a 0-100 kmpl time of 9.2 seconds and a 177 kmph top speed, the Nexo is touted to be Hyundai's technological flagship.
Apart from an advanced powertrain, the Nexo also features a slew of driver assistant aids including Lane Following Assist, Highway Driving Assist and self-driving function. The exteriors feature a typical Hyundai design with several familiar elements. The Nexo is also well equipped on the inside, offering all the conveniences expected from a premium SUV.
Hyundai is suggesting that the Nexo is the ultimate solution for green mobility. The FCEV, like electric cars, claims to emit zero emissions and no particulate matter. With a push for greener cars, the Nexo may make a strong case in the premium car market. Hyundai is conducting a feasibility study for the Nexo in India and the company had showcased the model first at the India-Korea business summit in Delhi in 2018.