Hyundai & Toyota Showcase Racing Cars At 2016 Auto Expo
Flashing a lot of power and appeal at the 2016 Auto Expo were a couple of hypercars known to produce extraordinary levels of power.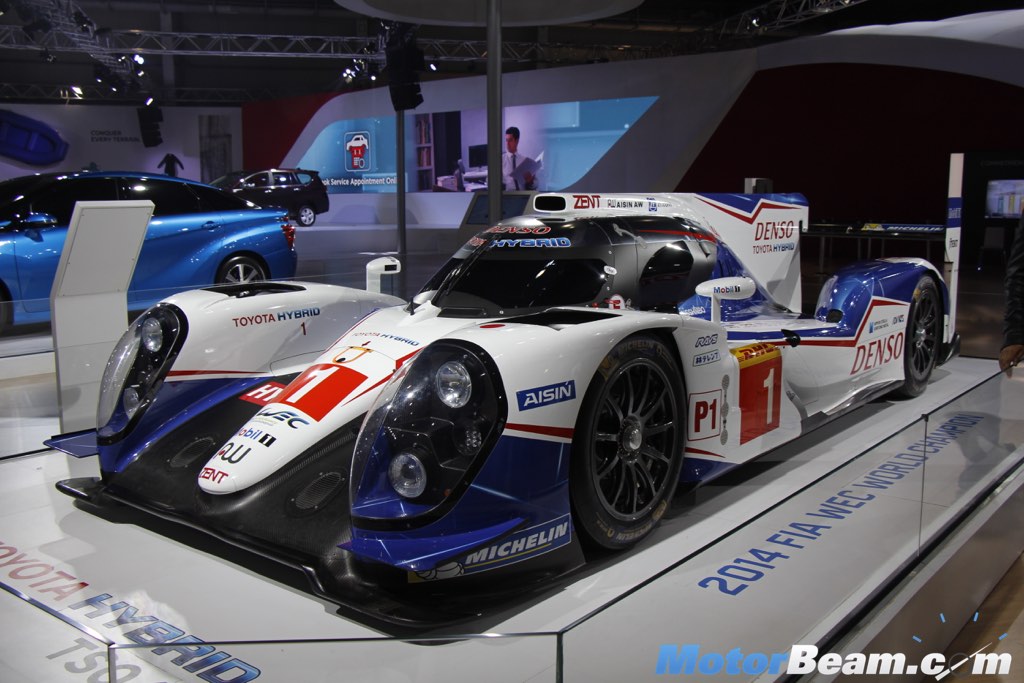 While we saw hundreds of mass-market cars at the 2016 Auto Expo, there were a couple of them that grabbed a bit of extra attention. Toyota and Hyundai put on display their versions of racing cars and both of them looked equally stunning. Both the vehicles get striking looks and they are packed with a lot of power to boot!
Hyundai N 2025
Fist up, we have the Hyundai N 2025 Vision Gran Turismo. The aim of the vehicle is to showcase the potential of Hyundai's racing division N. The Korean automaker has a huge commitment to racing and the N brand first came to light during the 2014 WRC. The Vision N 2025 is tuned to produce mind-blowing performance and yet be extremely eco-friendly too.
The Hyundai N 2025 is powered by a hydrogen fuel cell and the total output of the vehicle is 884 PS! The dual fuel stacks churn out 680 PS while the super capacitor system produces an additional 204 PS of power. The car measures 972 kgs and it comes with an independent In-wheel Drive Control. The N 2025 accelerates from 0-100 km/hr in 2.8 seconds while top speed is rated at 340 km/hr.
Toyota TS040 Hybrid
Toyota displayed the TS040 Hybrid and the LMP1 racing car is made up of a carbon fibre composite body. The car gets a Toyota Hybrid System powertrain and the 3.7-litre V8 naturally aspirated engine produces more than 1000 PS of power. The engine is mated to a 7-speed gearbox and the hypercar gets a ZF multidisc clutch.
The steering is a hydraulic-assisted unit and the vehicle gets a dual circuit hydraulic braking system with ventilated front and rear discs. The rims are made up of magnesium and the TS040 comes with Michelin radial tyres. The front hybrid motor comes from Aisin while the rear hybrid motor and inverter are supplied by Denso.