Importance & Role Of Personal Accident Cover In Car Insurance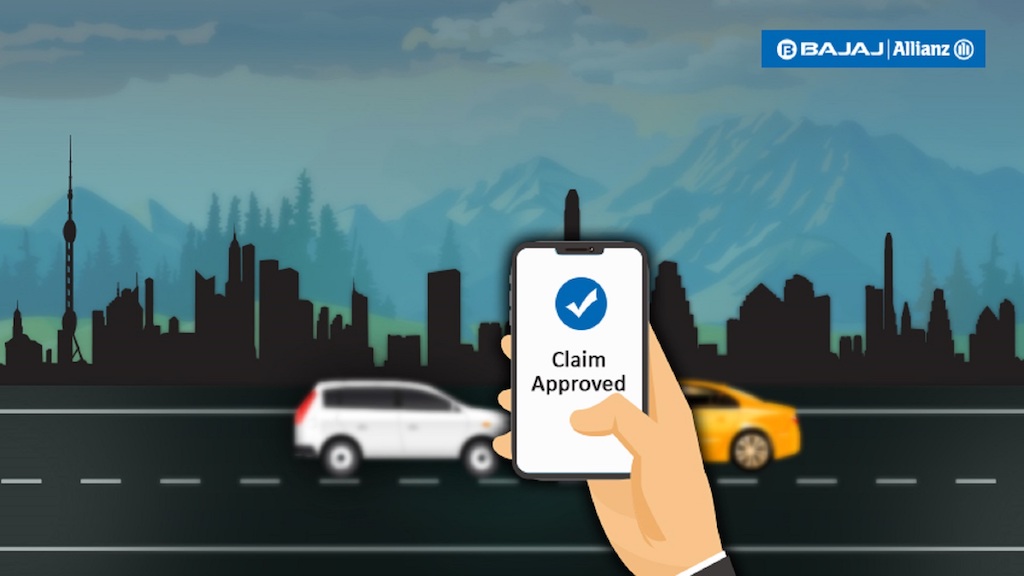 Understand the importance & role of personal accident cover in car insurance
Accidents in India are unfortunately a common affair. With only 1 percent of the world's vehicle population, India accounts for almost 11 percent of the global road accident deaths, which is the highest in the world, says a World Bank report[1]. According to government data, over 5 lakh accidents get reported in India every year with over 1.5 lakh deaths[2]. In the last decade, 13 lakh people have died in India due to road accidents and another 50 lakh individuals have gotten injured[3]. To be precise, about 53 crashes take place on Indian roads every hour, with one person losing his/her life every four minutes[4].
This leaves us with a bitter truth that not only does a vehicle need to be insured, but the occupants should be as well. However, what is even more alarming is that over 60 percent of vehicles in our country are uninsured, according to a report by the General Insurance Council of India (GIC)[5]. These are not just statistics. This is the reflection of the uncertainties and risks that we deal with every time we take out our cars on the roads.
Personal Accident Cover to Rescue
While one can reduce the chances of being in such a situation by being careful on the road, accidents can still happen. What you can do is make sure that if you are at the receiving end of these situations, you are well-prepared to deal with it. Simply buying car insurance online can protect you from financial implications in such a case. A Personal Accident (PA) cover especially comes in handy in such situations as it protects the owner-driver of the car by providing financial compensation if he/she meets an accident. It also ensures financial protection for the family if the insured meets his/her death in the car accident.
Do note that it is mandatory for all car owners to own a PA cover in addition to third party insurance. This should be purchased irrespective of the type of vehicle insurance. Not owning a PA cover will land one in trouble and the individual will be liable for legal action. As per the guidelines issued by the Insurance Regulatory and Development Authority of India (IRDAI), all car owners must have a personal accident cover of Rs 15 lakh.
Benefits of Personal Accident Cover
Not only a personal accident cover would help you comply with the law, it would also provide financial aid in order to cover medical expenses incurred during post-accident treatment, including hospitalisation charges and medical bills. In the unfortunate situation of the policyholder suffering from partial or permanent disability as a result of the accident, the personal accident cover provides monetary compensation which can be used to replace lost income.
And of course, as previously mentioned, in case of the death of the policyholder, this cover provides compensation amount to the surviving members of the owner-driver. You can avail personal accident cover clubbed with third party car insurance online as well for a completely contactless experience.
Important things to know about PA cover
If you have two vehicles, do you need to buy the PA cover twice?
A PA cover is directed at the owner of the vehicle and not the vehicle itself. Thus, in the instance that a person owns two cars, he or she need not buy PA cover twice. However, do note that when bundled with motor insurance policy, the premium for the personal accident cover of Rs 15 lakh is Rs 750. When purchased as a standalone cover, the price may increase.
What about passengers or the paid driver who may get injured in an accident?
As per the Workman Compensation Act, the owner of the car or the employer is liable to pay the compensation in cash to the paid driver in case he/she gets injured in an accident while driving his/her employer's car. PA cover for paid drivers can also be availed as an add-on cover.
Do note that there are certain situations, like accidents met as a result of rash driving or driving under the influence of alcohol or drugs, where a PA cover will not be valid.
If you buy a vehicle insurance policy from Bajaj Allianz General Insurance, you can get a personal accident cover as an add-on at a highly competitive price. You can use this single cover against multiple vehicles owned by you. Bajaj Allianz General Insurance also allows you to purchase personal accident cover for "unnamed persons". By opting for that, you ensure protection for other passengers travelling in your vehicle too. So, in case of an accident, not only you would be covered, but also the paid-driver and other occupants of the car.
Adding a PA cover over your regular vehicle insurance policy is a great investment because life is unpredictable and things can go wrong. Having such a cover ensures peace of mind and in the event of any fatality or accident, it provides that much-needed protection to you and your loved ones. Insurance is the subject matter of solicitation. For more details on benefits, exclusions, limitations, terms and conditions, please read sales brochure/policy wording carefully before concluding a sale.
---
Source:
[1] https://www.moneycontrol.com/news/technology/auto/india-accounts-for-11-of-global-death-in-road-accidents-world-bank-report-6508191.html
[2] https://www.thehindu.com/news/national/other-states/15-lakh-people-die-in-five-lakh-accidents-every-year-nitin-gadkari/article30548240.ece
[3] https://www.thehindubusinessline.com/news/india-accounts-for-11-per-cent-of-global-death-in-road-accidents-world-bank/article33834556.ece
[4] https://www.newindianexpress.com/business/2021/feb/14/india-accounts-for-11-per-cent-of-total-global-deathdue-to-road-accidents-world-bank-2263946.html
[5] https://sites.ndtv.com/roadsafety/60-of-vehicles-in-india-are-not-insured-and-most-of-these-are-two-wheelers-3027/#:~:text=According%20to%20a%20General%20Insurance,less%20than%20half%E2%80%94were%20insured