Johnson Shares His Premier Padmini Ownership Experience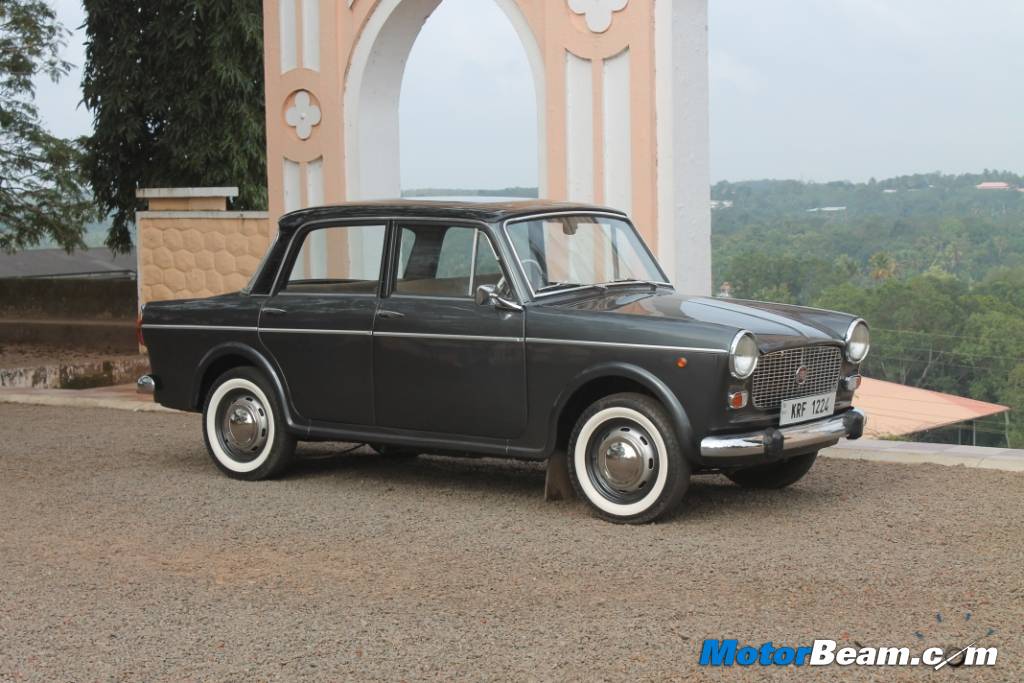 It was a long and tedious search to find a good condition Premier Padmini with steering column mounted gear lever and the old fashioned steering wheel with a horn ring. Lots of Padminis are available for sale, but one with a steering column mounted gear lever was rare. I think when floor shifter became the trend, most of the cars were converted that way. Finally after a few months of search, I got hold of a cream colour 1978 model which met my expectations. May be it was the halo effect in the first photograph I saw of the car which attracted me or may be the registration number KRF 1224.
The first drive was scary. The evening traffic of Cochin town felt like hell. It took me a while to get adjusted to the controls. Once settled, she felt smooth like butter. I wouldn't say that she was in pristine condition. A little bit of body work and interior refurbishment was needed. The mechanicals were in perfect order. Only a greasing was needed. Loved the 60 kms drive home from Cochin. I felt that the Padmini was the perfect car to have a relaxed, 'windows down' Sunday drive.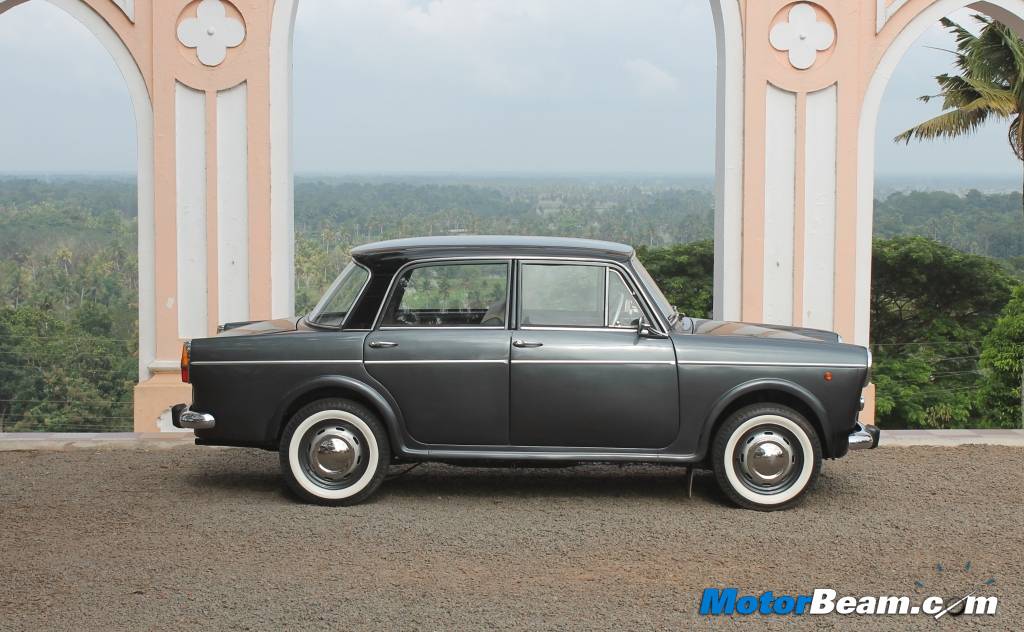 We (my brother and myself) had clear plans how to restore and bring the car back to perfection. A dual colour exterior and white or cream coloured interior was the raw plan. After going through many of Fiat's original colour combinations, the Grey body – Black roof combination was finalised. I have seen many Fiats in my part of the country with dual colour exteriors, but none had this combination and most of them had a shabby appearance due to the low quality paint used. We wanted our car to stand out from the rest in terms of quality and finish and so we decided to use BASF Glasurit automobile paint which gives an extra, durable shine to the car. May be that is why even Chip Foose, the king of customisations, uses this brand.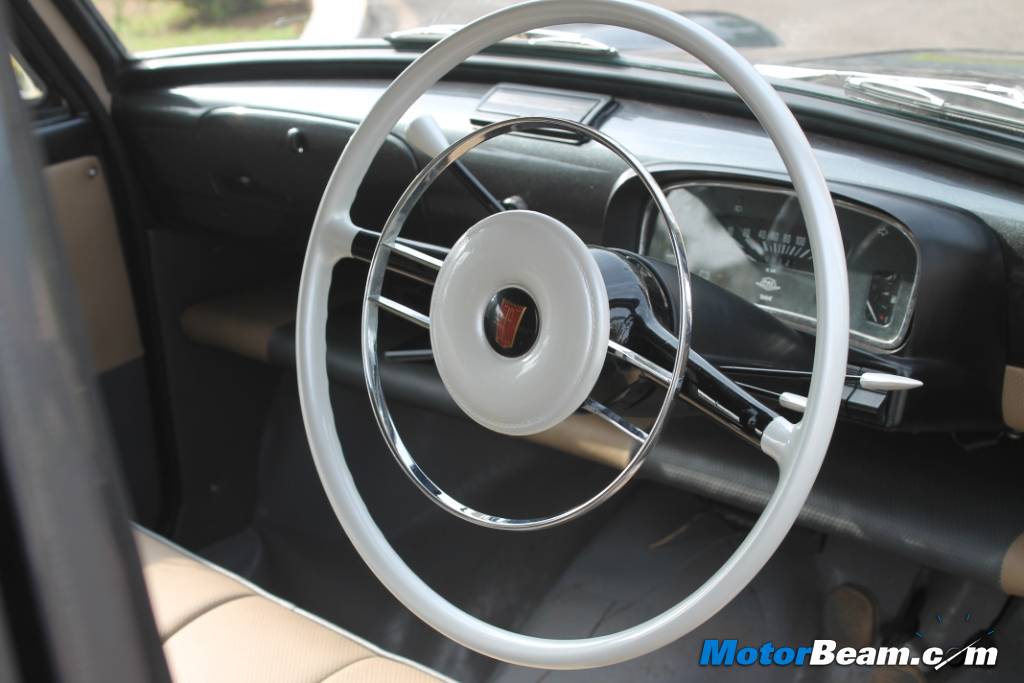 You might wonder why we were so adamant on the classic style steering wheel and horn ring. We wanted something different and unique to our car, something elegant and attrative which others will want in their car too. Thus came the idea of a multi-coloured steering wheel which will add to the classic nature of the car. After browsing through many pictures of classic car steering wheels, this particular paint pattern was finalised. Pearl white and Black are the colours used. The gear lever and light controls were also painted to match the steering wheel's colour pattern. The horn ring and the bob with Fiat logo in the centre are not standard fittings on this car. Both were sourced from Hyderabad. I still do not know which model that steering centre belongs to.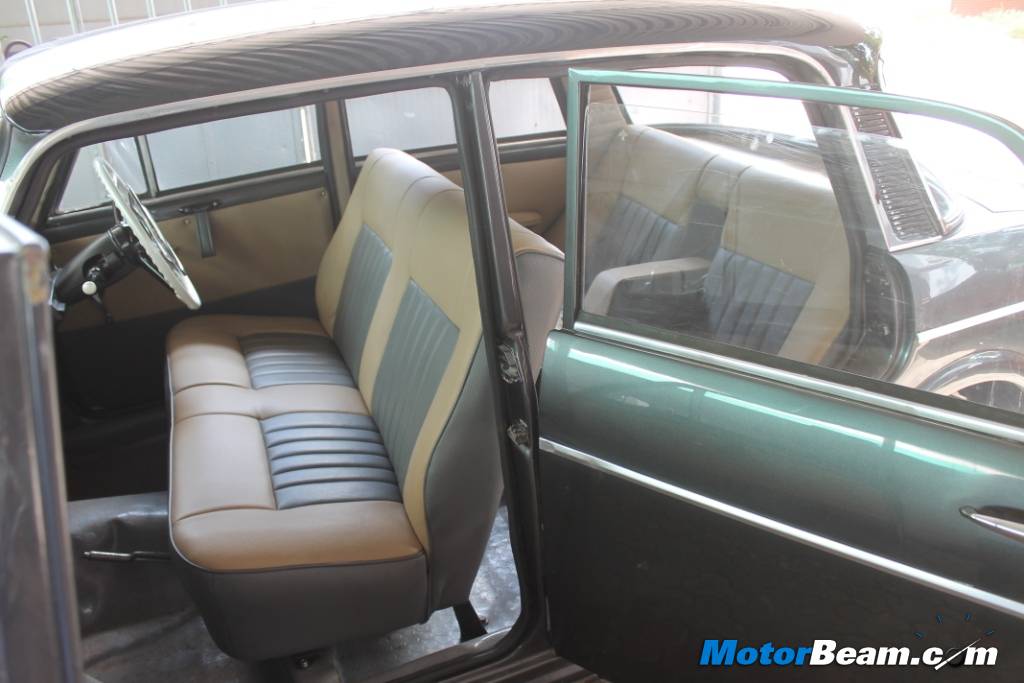 Parts sourcing was another tedious task. Some were available in my hometown; some at Coimbatore. But the Fiat style round side repeaters, and good quality rear view mirrors were not available in the country. One person at Hyderabad had a pair of side repeaters which were highly priced even though it was damaged. Thanks to eBay, both the repeaters and mirrors were available in their US website and the price was reasonable too. The white tyre side walls are from Mumbai and the Fiat 1100D decal was from Chandigargh. Thanks to Team BHP; helped contact many suppliers. A special mention of Mr. Xavier who did a spectacular job with the interiors of the car and also Intimate Automobiles who did the splendid body work and paint job.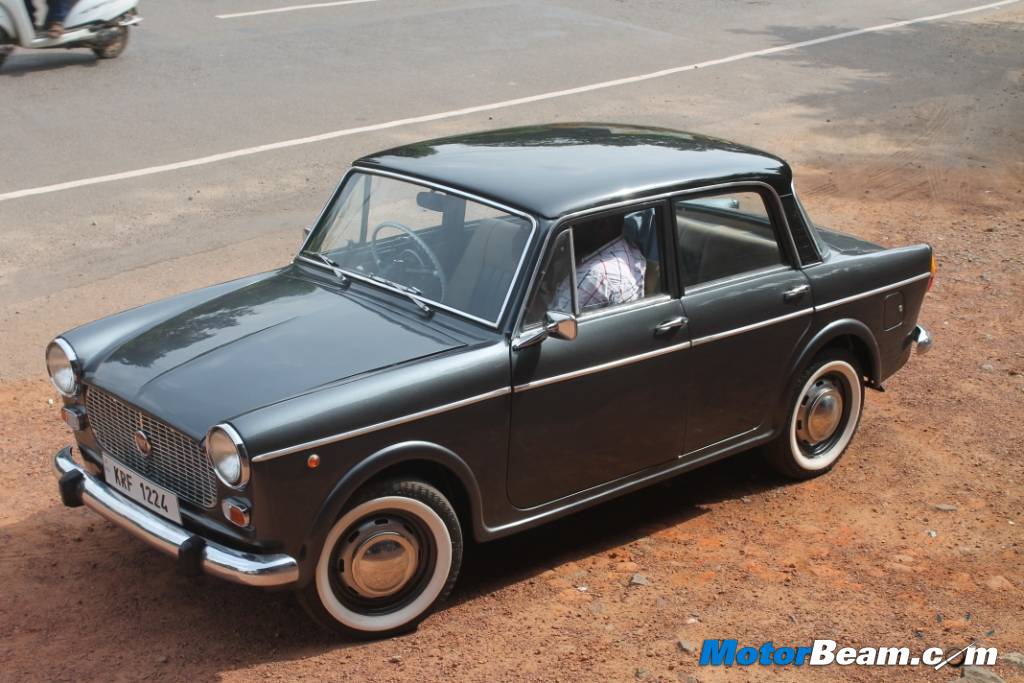 The ride comfort is something that has to be experienced. I will not say that the car will pamper you on bad roads. But your back will not suffer no matter how bad the roads are; that is for sure. The leaf springs give a soft cushiony ride, something which even some of the new generation cars cannot provide. The bench type seats accommodates two in luxury and three pretty comfortably. The most surprising thing is that squeaks and rattles are not there even at the age of 35! Do not expect the vehicle of this age to take you above 60 km/hr. Let me tell you, the Padmini is pretty stable for the speeds that she can manage.
You wont believe that this car is under 4-metres in length. I wonder whether there is any hatchback available in the market which can give such a roomy interior and a large boot when the length is limited to under 4-metres. You will have to compromise on a stylish dashboard; but still you do get a decent glove box and a platform for the full width of the car, under the dashboard, to keep your belongings. The armrest provided on the rear seat, might have been a luxury in those times, is of real convenience. The front seat has a slider mechanism so that more room can be made available for the rear passengers. For a car of the late 1970's these many features would have been more than enough to attract buyers.
Many would say that this is not a true restoration. The car which was originally a Premier Padmini was rebadged to Fiat 1100D. The Fiat logo on the grille is the latest shape. The steering wheel is not a standard Fiat at all. Many many non-confirmances with the original car can be spotted. But this is ultimately what we wanted when we started thinking of purchasing such a car.
The journey has just started. Thanks for reading.
– Johnson Zachariah