Leah Petersen Is A Girl Who Loves To Wheelie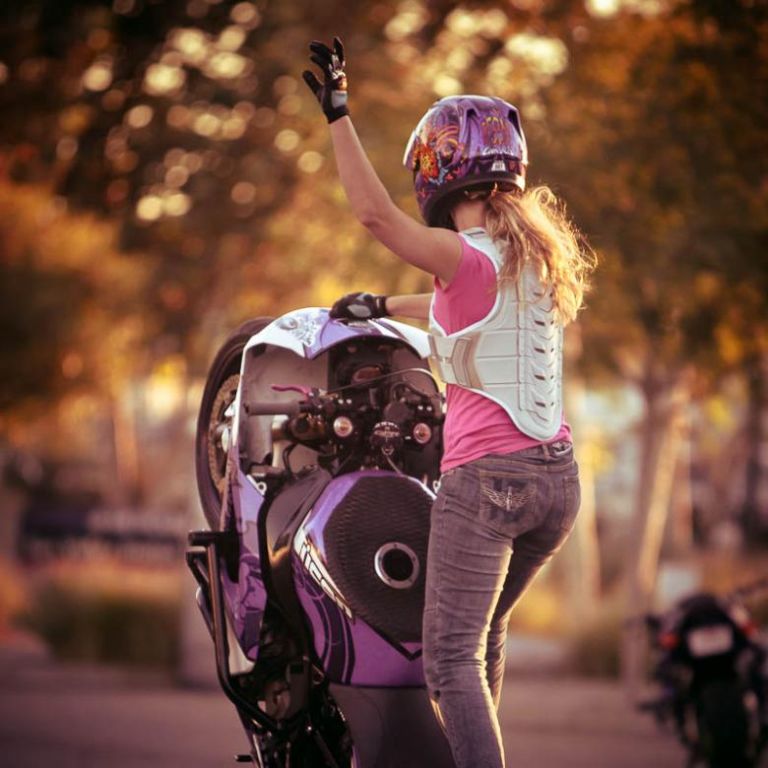 An avid lover of bikes, hosts a website on the news on stunting, professional stunt person and has chosen this as a full time career. And we are talking about Leah Peterson, an American girl who just loves to burn rubber. She quit her regular job and decided to go full-time professional stunting chasing her passion for the sport. There are a number of her videos showcasing full-fledged stunts (attached below). Her personal ride is a Kawasaki 636 which has been tweaked to a great extent to meet the different needs of a stunt bike. And don't go by the pink colour of the bike. She is mean while on it and she means it.
Leah has quite a few years of experience of riding super sports bike and has been performing stunts for about five years, even before she took it professionally. It was pure passion that drew her more towards stunts, which is why she took the action-packed decision to go professional. She toured America in 2010 and entire Europe in 2011 performing at events, competitions and casual stunt gatherings. Leah took her time learning about this career path and the know-hows of stunting.
Leah Peterson keenly observed this world of extreme sports and compared her stance simultaneously which helped her refine her approach towards stunts, the methods and ultimately her goals. She also started a news website 'Stuntbums', which helps enthusiasts of the stunt world to be updated with the latest happenings and how-to's of various stunts. She describes herself as a good combination of tall, blond, bike-loving American girl and loves to travel and interact with people. Her ultimate aim is to create new, never-seen-before things in the world of stunts. You can checkout here website here.
[youtube:http://www.youtube.com/watch?&v=SHCLg8_yR4c 540 375]
[youtube:http://www.youtube.com/watch?&v=_nmLn0l34j0 540 375]
[youtube:http://www.youtube.com/watch?&v=tkXQnVbOJkQ 540 375]