India To Be Royal Enfield's Key Focus Inspite Of Global Ambitions
Royal Enfield production numbers have surged exponentially with each fiscal year.
The way we know Royal Enfield now does not signify what the company has gone through to reach the position. Yes, it is an iconic brand, marking its presence through the World Wars, but things weren't that smooth around a couple of decades back.
Siddharta Lal, the present CEO of Royal Enfield, took up the position at a time when things were difficult and the company had incurred heavy losses over time. However, it was under his leadership and sharp business-genius mind that the company has risen to glory.
Upon looking at the statistics, Royal Enfield has shown exponential growth in terms of numbers on production and sales charts. In 2016-17, the company manufactured 6,66,470 units, while the number rose to a whopping 8,20,492 in 2017-18. And with this, it wouldn't be very wrong if it targets to reach anywhere close to 9,50,000 units in production in 2018-19.
However, what has been more noteworthy is the fact that India itself takes up 95% of the entire production and the export numbers aren't that significant in comparison. Hence, the CEO has himself mentioned that the company would love to make newer single and double-cylinder motorcycles for international markets but would make sure that they are successful in India.
The folks at Royal Enfield are very clear about the company's vision, what it has to do and what it doesn't, keeping its success in the Indian market its top priority. The company presently has the Classic, Bullet, Thunderbird and Thunderbird X in the 350 and 500 guise and Himalayan in the adventure segment and the Continental GT 650 and Interceptor 650 in the middle-weight class. Royal Enfield will launch a Scrambler style motorcycle next which will be called Bullet Trails, the British brand believes 'retro cutting currents' falls into their philosophy.
Royal Enfield's Key Focus
– The domestic market consumes over 95% of the production numbers
– Targets to reach 9,50,000 units production in the current fiscal year
– Good performance of motorcycles in India is the primary objective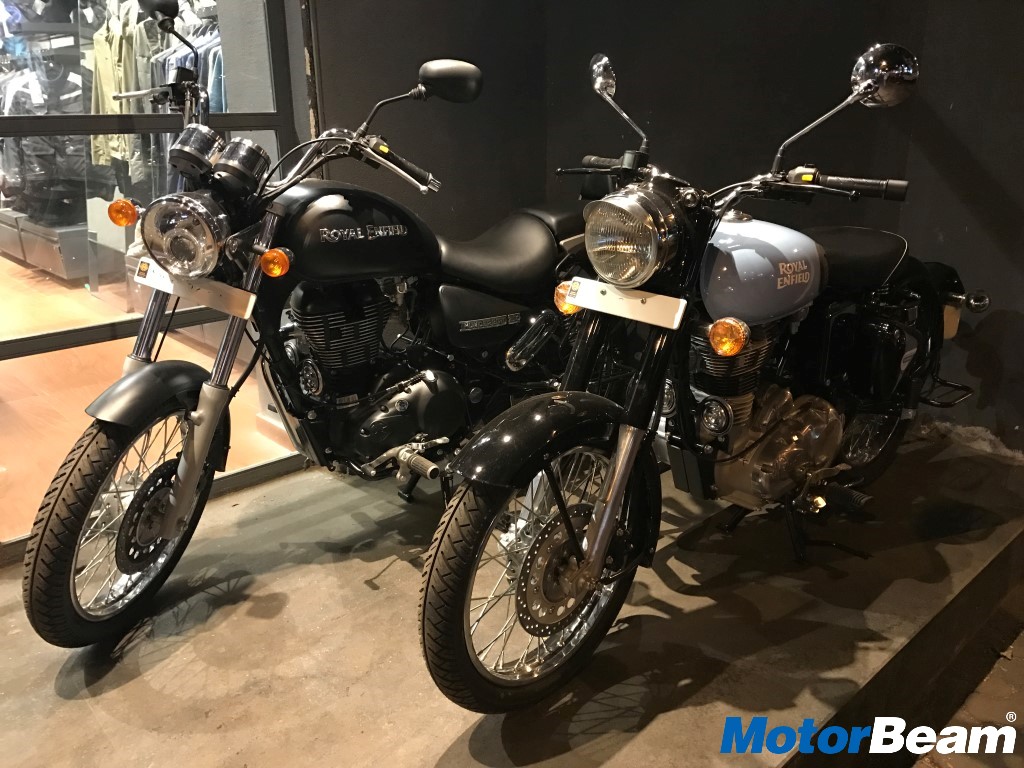 Source – SoloMoto.es