Indian Car With 5-Star Safety Coming Soon
India is catching up with global safety standards, hopeful to make safety features available in base models
Indian carmakers are on the right path to providing top-class safety to its vehicle owners. This was observed by GNCAP at the Stop the Crash event held in Delhi. GNCAP also stated that since 2014, Indian cars have been showing significant growth in their safety mechanisms during crash tests.
Many cars have already entered the two, three and four-star segments. It is likely that India will have its first five-star safety rated car by the end of this year, said the global organisation.
So far, Global NCAP has carried out crash tests with 23 different models and have made the details available. These cars include Renault Lodgy, Maruti Swift and Vitara Brezza. Currently, there is a new round of Indian cars undergoing fresh tests in Germany, and it is likely that the first five-star safety rated car will come from there.
One drawback to this is that, this will likely not be available in a base model but could be in a full-spec model with all the safety features.
Global NCAP explained the motive behind allowing all versions of a car in this competition. Called the 'Safest Car For India' award, it was announced at the 2018 Auto Expo that Global NCAP was looking for a vehicle that met pedestrian protection norms, has ESC and rated as five-star according to their safety protocol.
Not restricting this to the entry level vehicles was just a way of incentivising the carmaker to bag this top accolade, stated GNCAP. Given its criteria for rating and focus on mass-produced cars, there will be only a handful of cars that can contend of the first five-star safety car.
Indian 5-Star Safety Car
– GNCAP stated that Indian manufacturers are now providing better safety features to customers
– Currently seeing many cars in 2, 3, 4-star segments
– GNCAP says first five-star safety car will likely come from batch currently under testing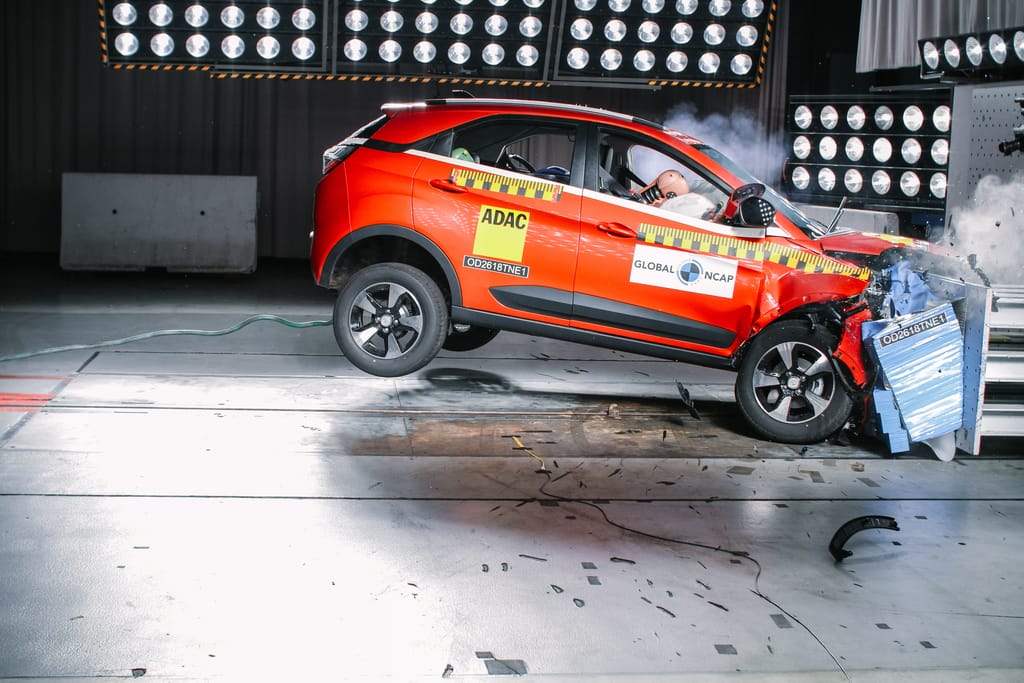 Source – AutocarIndia.com