Indian Government To Make Crash Tests Mandatory On New Vehicles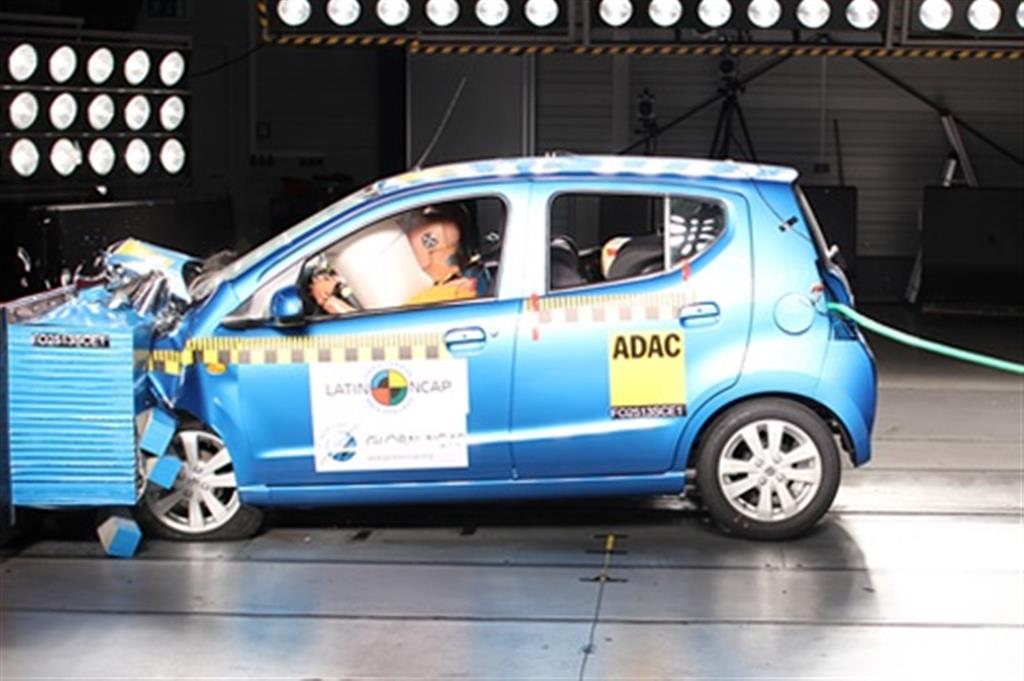 Finally! The improvement of safety standards was long overdue in the Indian auto market. Made in India vehicles are miserably incompetent in terms of safety, but that could finally change as the government is working to make basic safety systems like airbags, ABS standard on all vehicles; while all new vehicles will have to go through a mandatory crash test before plying on roads. As reports suggest, the new government has begun consultations with the auto industry to introduce the new mandatory safety features.
With over a 1.5-2 lakh vehicle accidents and fatalities recorded every year in India, it is surprising that drastic measures were not taken up early on. Nonetheless, government officials have been discussing with automakers to provide basic safety systems in all vehicles that also include features like child restraint, electronic stability control (ESC) and helps drivers avoid crashes in case of skidding or losing control of their vehicle. The deadline being discussed is around 2017 for the automakers to make safety features mandatory.
As for the crash tests, new vehicles will have to go through a frontal crash test at 56 km/hr, after which they will be deemed fit for our roads. While automakers suggest the cars have gone through the test, there is no facility to confirm the same in the country. However, new frontal crash test facilities are being setup in Pune and Manesar and are expected to be in place by December this year. The government will also introduce the New Car Assessment Programme (NCAP) norms that will come out in the next few months, as a result of which all vehicles will have to pass through the minimum safety standards.
The government will provide automakers to complete the transition and once in place, star ratings will be introduced, much like that in developed markets. The cars will be rated in the range of 1-5, while the standards will be set considering local conditions. This will also result in several manufacturers making structural changes to their existing cars to comply with the new safety ratings, while some old models could be discontinued. The ratings will help customers make an informed choice about the safety of the vehicle.
For the longest time, automakers have been avoiding to add safety features stating the rising cost as a reason. However, these automakers happen to provide the same features in other markets where safety features are mandatory. Moreover, several made in India vehicles get these safety features when exported to markets like Europe and Latin America. Despite the fact car prices may be pushed upwards by nearly 25 percent, the government wants to ensure that all vehicles meet minimum safety standards and this is certainly a welcome move.