Indian Woman Trucker Sets An Example, Breaks Stereotypes
Indian woman trucker Yogita Raghuvanshi sets an example by breaking stereotypes, here's her story.
Women can't do this, women can't do that, we've all come across this at some point in our lives, right? We all live in a society where a woman has all sorts of restrictions and here is one woman who has smashed all those stereotypes and is living the life of a trucker. Say hello to Yogita Raghuvanshi, a 47-year old woman trucker from Bhopal.
15 years ago, Yogita didn't even know how to drive, she used to be a homemaker taking care of her two children. Tragedy struck her as she lost her husband in a road accident. Her husband was a lawyer and had a truck business (with three trucks) running in the side. Not knowing exactly what to do, Yogita, a law degree holder, started working as a legal assistant to fund her children's education. Post that she also worked as an assistant to a boutique owner but felt that she needed to do something substantial to make ends meet.
Yogita Raghuvanshi then decided to take over the truck business. Initially, it was tough as she had hired a driver who fled within six months of being hired. He drove the truck into a field near Hyderabad and Yogita recalls of going to the spot with a mechanic and a helper, getting the vehicle repaired in four days and returning to Bhopal. By the time she was back from, she had decided to learn driving. She got her license in 2004 and hasn't looked back from then. She now drives the trucks all by herself, makes long inter-state trips, sleeps and cooks inside the truck and uses the public toilets while delivering goods. She also says that she initially had a helper.
She sometimes drives all the night if she's carrying perishables. In case she feels sleepy, she stops by a petrol pump for a quick nap. Also, because she's a woman, there have been instances where she had to face some threats. She recalls an incident where she was attacked by three men while cooking on the side of a highway. She fought them and tells that she wards off threat by walking as a confident man wearing a turban with her shirt collar up. Yogita's daughter is now an engineer while her son is still pursuing studies in college. For sure, she is an inspiration to many.
Indian Woman Trucker
– Indian woman trucker Yogita Raghuvanshi breaks all stereotypes
– The 47-year old lady drives a 10-wheeler across states with confidence
– She started driving trucks for the welfare of her two children
– She has been in this sector for close to 15 years now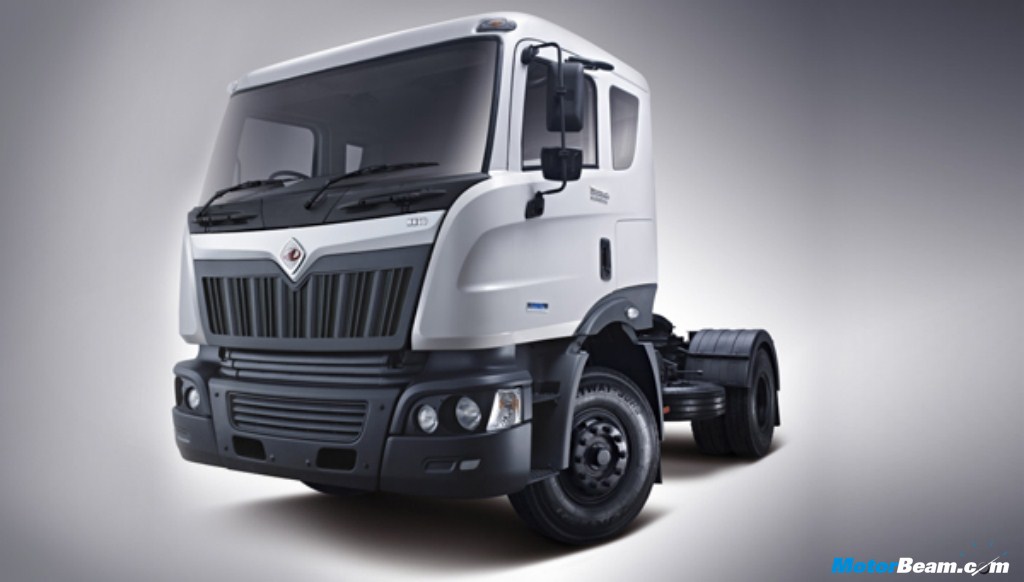 Source – TelegraphIndia.com
Image Source – TheHindu.com