India's First Polaris Experience Zone Launched In Bangalore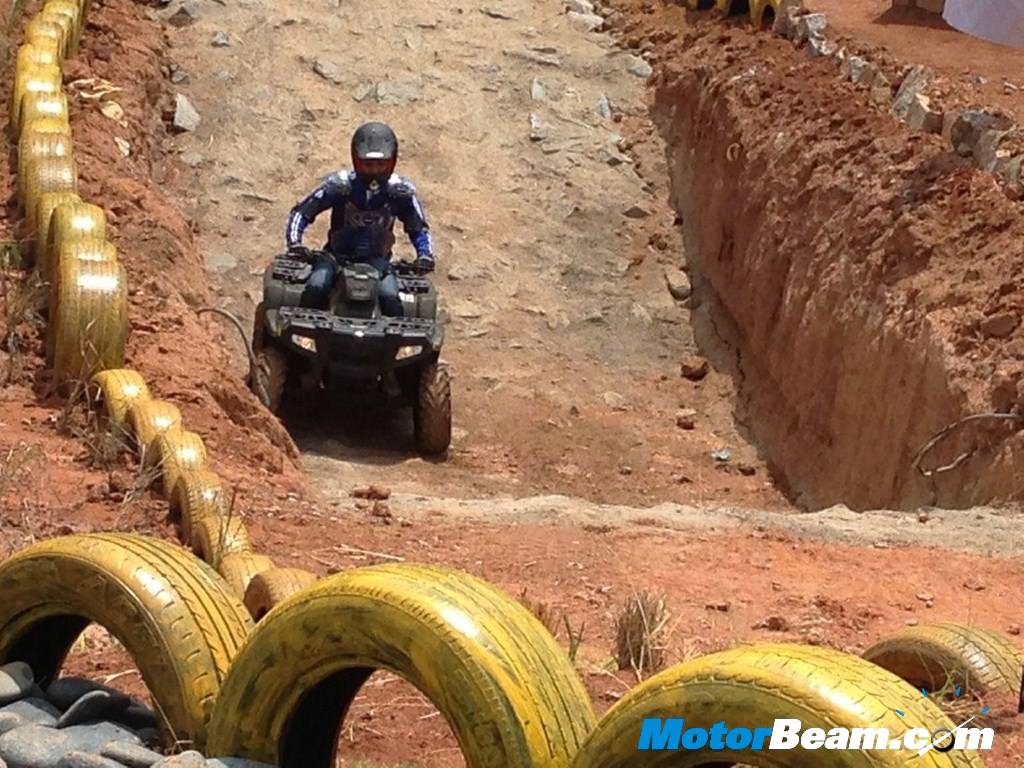 Over the last few years, India has witnessed a tremendous rise in enthusiasm for off-road experiences. Thus, a huge scope lies in the off-road vehicle segment. Eyeing this growing racing culture, Polaris India in association with AKB Motors launched India's first Polaris Experience Zones at Sarjapur and Yeshwantpur in Bangalore today. Polaris churns out a variety of off-road and All-Terrain Vehicles for all age groups.
Sports is just one of a segment and these vehicles see a major utility in segments like Defence, Police, tourism, forest patrolling, mining, agriculture, construction, coastal patrolling and beach rescue. The company has a line of products to offer for the quad-bike lovers. Sportsman ATVs come in three flavours namely – premium (high quality performance), 2-Up (double seater) and value (more affordable).
The Polaris RANGER RZR Side by Side is yet another lineup exclusive for off-road activities. These vehicles come with engine displacement ranging from 50cc all the way upto 900cc and are available in petrol, diesel and electric variants. The launch event kicked off with an enthralling stunt show performed by the HTRZ team from Kerala. Stunts like Spreader, 90-Degree Wheelie, Circle, Do-nuts, Sliding burn-outs etc were performed flawlessly by the team. The stunts by the ATVs got everyone's attention alike and the arena was filled with applauds.
Post the stunt show was the official inauguration of the track by Mr. Pankaj Dubey, MD, Polaris India followed by off-roading experience by all the guests starting with Mr. Pankaj Dubey himself. Spread across an area of 30,000 sq feet, the track at Sarjapur offers 12 different Polaris Vehicles to choose from which includes Outlaw 50cc, Sportsman 90cc, RZR 170cc, Phoenix 200cc, Sportsman 400cc and RZR S 800cc.
All of them are CBUs imported from USA. The track comprises of mounts, cliffs, water pit, axel breakers, side inclined slopes (45 and 60-degrees), stones, sand, wood logs and slush pits, thus offering a complete off-roading experience to the enthusiasts. There is also a children's track to keep your toddler busy with the mini ATVs. The second track at Yeshwantpur offers similar experience spread across 20,000 sq feet.
Well, this would definitely be an unforgettable experience for all the quad bike enthusiasts in Bangalore. This is not a test of speed or time but the test of how well these vehicles respond to your decisions in such terrains.