Jaguar E-Type Electric Vehicle Announced
Jaguar will be producing all-electric E-Type vehicles but in very limited numbers.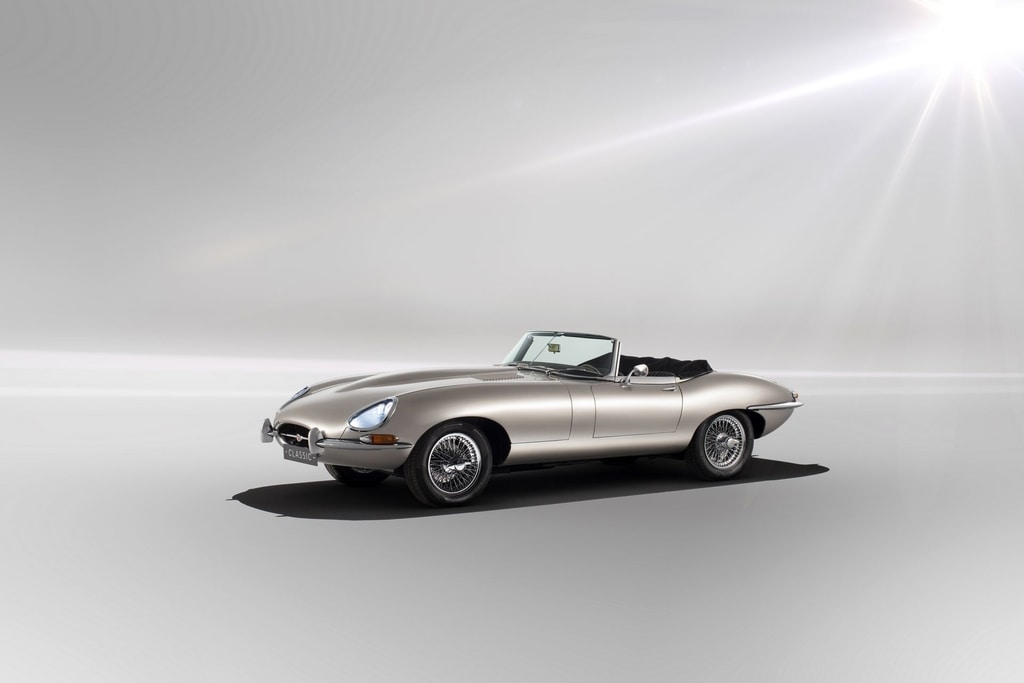 The UK's Royal Wedding that took place some months ago had been watched and followed by everyone around the world. It was big, it was rich and everyone wanted to be a part of it. But there's one thing that the bride and the groom wanted to feature in their wedding. This was the Jaguar E-Type Zero Concept. While the wedding garnered more than enough attention from the celebrity followers, the car purists had their eyes set on the E-Type Zero Concept that was used by the couple during their wedding.
Receiving an overwhelming response from the people and car fanatics alike, Jaguar has decided to go ahead and produce an all-electric E-Type. This car will, however, be very limited in number and will most likely be owned by car collectors of the world.
Jaguar won't be producing the all-electric E-Type vehicles from ground up. It will simply be replacing the existing combustion engines with a battery pack that will power the motors. The original E-Type was a dream to handle in its heydays and some swear by it even today. This aspect of the car has been very well taken care of as the new battery pack has nearly the same weight as the combustion engine. This has not only maintained the weight distribution of the car but also let go of the need to make modifications to the suspension, brakes and chassis.
Specific details about this limited production model aren't yet known but the Jaguar E-Type Concept Zero had a 40 kWh battery pack in it. There's also a modern instrument cluster and a smart infotainment system that will show the power output and the battery status.
Jaguar has always been admired for being a producer of amongst the best classic cars that the world has ever seen. The company also aces in implementing modern technology in its cars and the Jaguar E-Type electric vehicle is the perfect mashup of both the worlds. The company is also taking inputs from existing owners who will be offered a fully reversible electric upgrade. Deliveries of the new model will begin in the summer of 2020.
Jaguar E-Type Electric
– The company will be modifying the existing models to fit the battery pack
– It will be an all-electric vehicle
– Will come with modern features like a touchscreen infotainment system and a modern instrument cluster