Jawa Charging Up To Rs. 5000/- More For Popular Colours
Jawa has revised the pricing with BS6 update according to colours.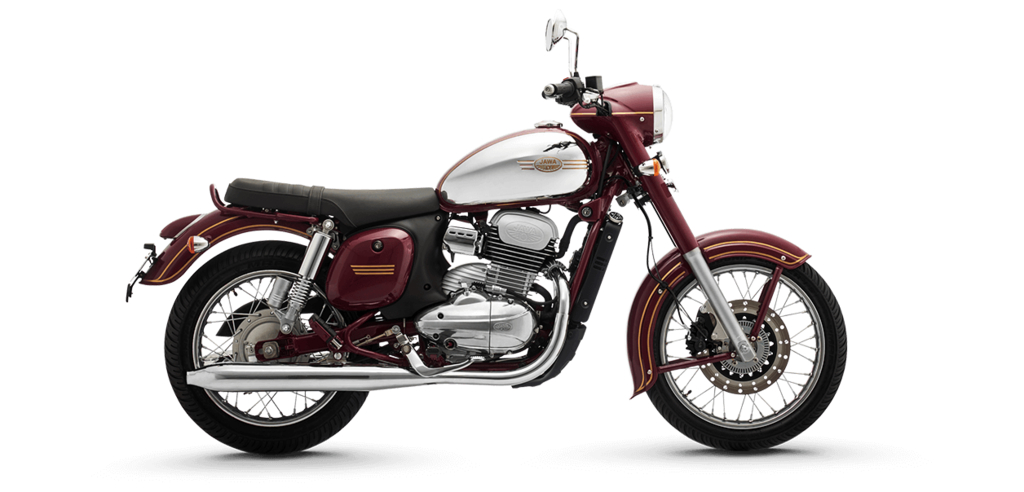 Jawa has made a bold move in the BS6 transition era. When they initially launched the two bikes Jawa and Jawa Forty Two, they had a fixed price price regardless of the colour and now they have rejigged the price list with BS6 update.
With the introduction of BS6 lineup, Jawa is now charging extra for the colours that are more popular. The bike maker is charging up to Rs. 5000/- extra over the regular colour options.
The standard Jawa with black and grey colour options is Rs. 1064/- cheaper than the maroon colour option. Similarly, the Jawa Forty Two Teal and Starlight Blue colour options are Rs.3864/- cheaper than the Lumos Lime colour.
The biggest difference is with the Comet Red, Galactic Green and Nebula Blue colour options. These colours are Rs. 4928/- more expensive than the Teal and Starlight Blue colours.
All this while Jawa has gathered people's preferred colour options and accordingly increased the pricing to leverage the demand.
Jawa Popular Colours Price
* Jawa Single ABS Black & Grey – Rs. 1,73,164/-
* Jawa Single ABS Maroon – Rs. 1,74,228/-
* Jawa Dual ABS Black & Grey – Rs. 1,82,106/-
* Jawa Dual ABS Maroon – Rs. 1,83,170/-
* Forty Two Single ABS Haley's Teal & Starlight Blue – Rs. 1,60,300/-
* Forty Two Single ABS Lumos Lime – Rs. 1,64,164/-
* Forty Two Single ABS Comet Red, Galactic Green & Nebula Blue – Rs. 1,65,228/-
* Forty Two Dual ABS Haley's Teal & Starlight Blue – Rs. 1,69,242/-
* Forty Two Dual ABS Lumos Lime – Rs. 1,73,106/-
* Forty Two Dual ABS Comet Red, Galactic Green & Nebula Blue – Rs. 1,74,170/-
* all prices, ex-showroom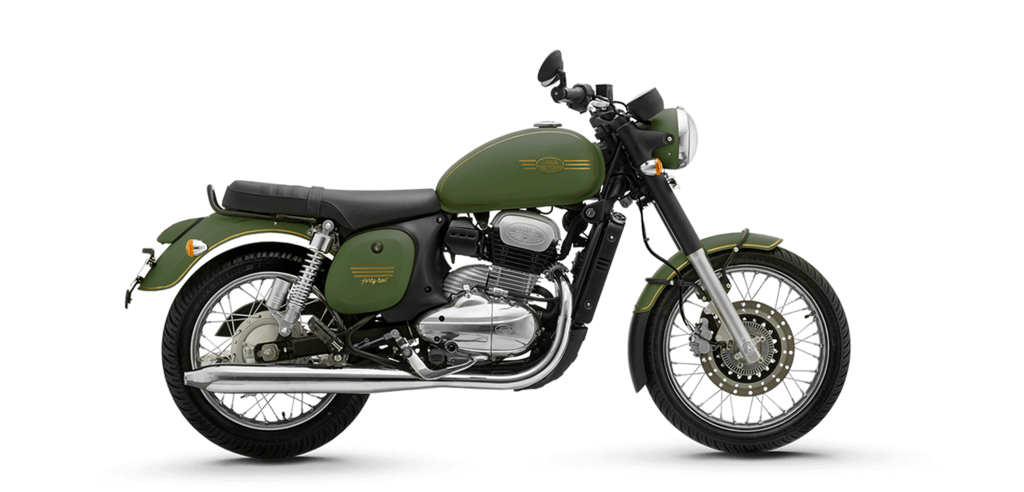 Source – BikeAdvice.in