Jeep Releases Official Images Of 2022 Grand Cherokee 4xe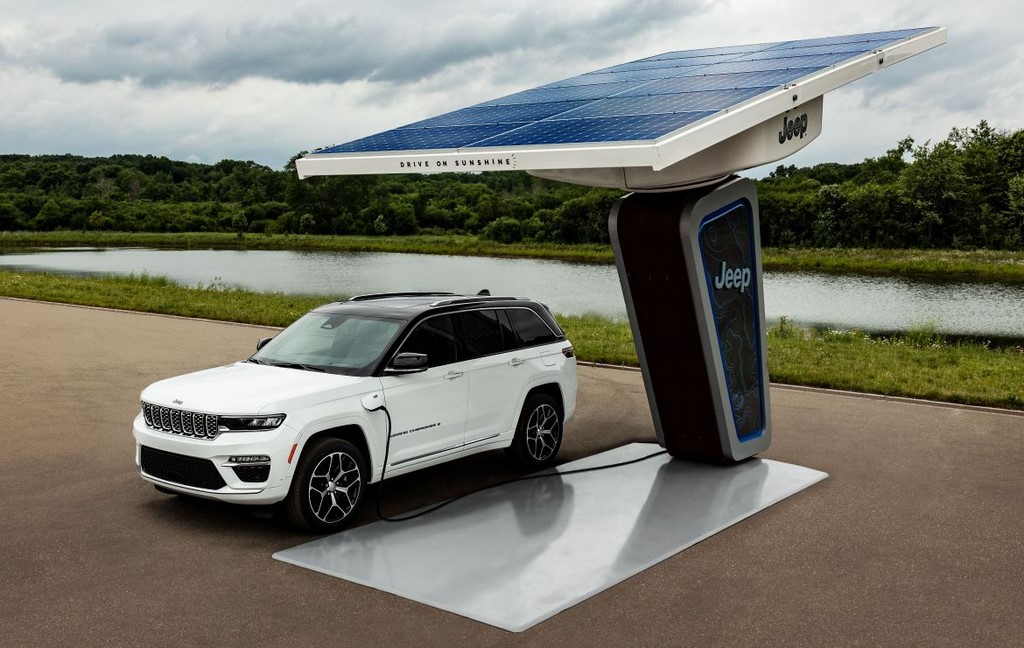 The Jeep Grand Cherokee 4xe will be officially unveiled in August
Jeep has revealed the first images of the 2022 Jeep Grand Cherokee 4xe plug-in hybrid. The SUV was shown during the Stellantis EV Day 2021 presentation by brand CEO Christian Meunier, on Thursday.
This new model will be part of the fifth-generation Grand Cherokee lineup which will be officially unveiled at the 2021 New York International Auto Show (20th-29th August).
According to Jeep, the introduction of the Grand Cherokee 4xe is another step toward expanding electrification and strengthening its vision of "Zero Emission, 100% Freedom".
No specifications of the plug-in hybrid SUV were revealed during the presentation, but, Jeep's future lineup of electrified models were shown briefly.
By 2025, the SUV maker wants to have a 4xe model in every segment, including the premium Wagoneer range. Also, by the middle of this decade, the carmaker says, electrified models will contribute to 70 percent of its overall sales.
When unveiling its new plug-in hybrid vehicle, Jeep also revealed that it will be installing solar charging stations at famous off-roading trails (such as Rubicon Trail in California, Moab in Utah, among others) in the USA.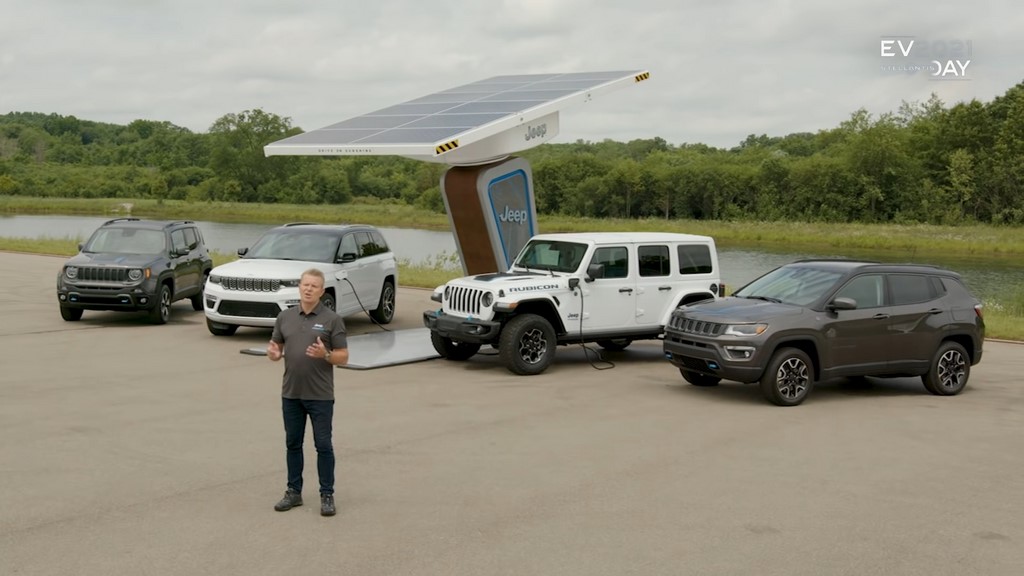 No timeline for the deployment of those stations were revealed, but they should be in place before the brand's first BEV comes along within this decade.
Moreover, during the presentation some future technologies its electric vehicles will sport were also shown and they include biometric recognition, peer to peer charging, drone pairing, remote vehicle tracking, and autonomous off-road capability.