Kawasaki Ninja H2R Is A 300 PS Hyper Superbike
Kawasaki has finally unveiled the H2R at the 2014 Intermot. This beast of a bike produces 300 PS of power and comes with insane acceleration capabilities.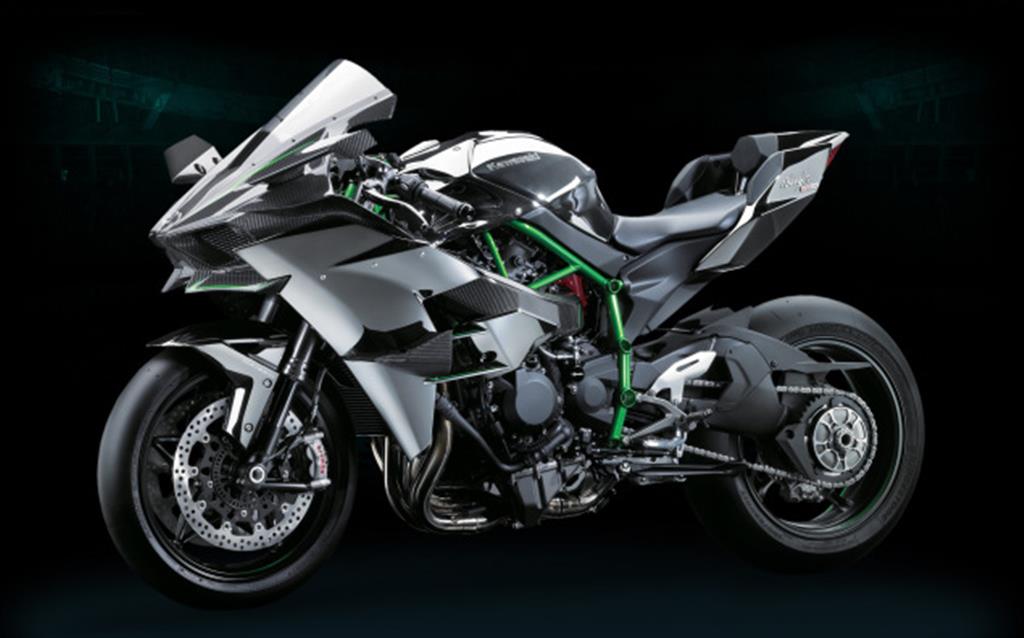 We showed you some photos of the Kawasaki Ninja H2R a couple of days back. Now the bike has been officially showcased by its manufacturer at the 2014 Intermot. As expected, it is powered by a 998cc supercharged liquid-cooled inline-four engine. While the exact power figure hasn't been revealed, Kawasaki has claimed that the bike produces roughly 300 PS of power. This is an insane amount of power for a bike and the power-to-weight ratio and even acceleration would be hard to beat.
The engine's supercharger has been completely designed and developed by Kawasaki with the help of Kawasaki Heavy Industries Group. The H2R comes with Bridgestone V01 slick tyres wrapped around 17-inch alloys. The tyre size is 120/600R17 and 190/650R17 at the front and back respectively. Kawasaki has fitted carbon fiber upper and lower wings to improve stability and the bike gets a single-sided swingarm and steel trellis frame. The carbon fiber body panels were designed by Kawasaki's Aerospace Company.
The fairing of the bike has been designed in a way that maximises cooling by increasing heat dissipation and it also has a mirror-finish black chrome paint. The H2R is a track-oriented bike but it will also spawn a road-legal version called the H2. The H2 will produce around 200 HP of power and it will be unveiled in November at EICMA.