Kawasaki Opens New Superbike Service Centre In Navi Mumbai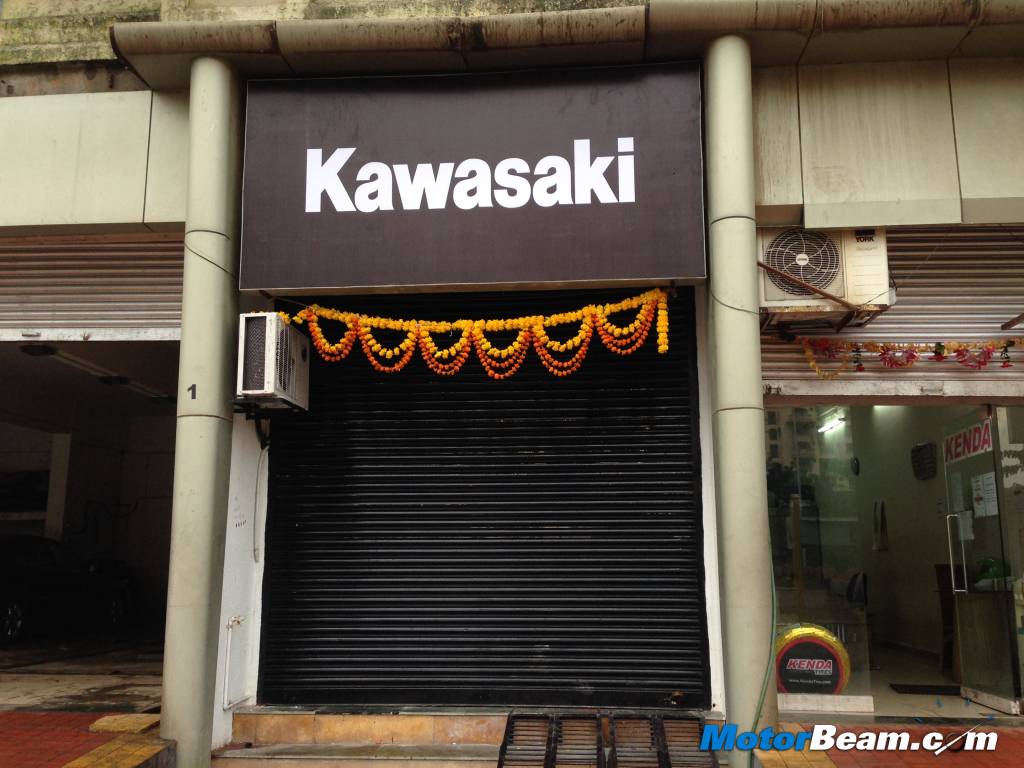 Kawasaki, which entered India through Bajaj Auto had been successfully selling the Ninja 250R for some years. After that, the company decided to expand its product range and customer base and therefore went on to introduce new and new products by going solo. Since Kawasaki's superbikes aren't serviced by Bajaj owned KTM showrooms, the company is slowly opening its own showrooms as well as service centres in India. The latest Kawasaki service centre has been opened in Nerul, Navi Mumbai at Shreeji Heights, Sector – 46A, Palm Beach Road.
Kawasaki and KTM products get serviced together but only the Ninja 250, 300 and 650 (these are all locally assembled bikes). Rest of the bikes in Kawasaki's line-up are fully imported and are a bit more complex comparatively, thereby needing Kawasaki's own technicians to service them. Kawasaki started its solo journey in India with its range of CBU bikes, retailing and servicing them through its own outlets. Currently Kawasaki has very few centres, the latest service shop in Navi Mumbai is the only one in the city while others are located in Pune and Delhi while one in Chennai is under construction.
Kawasaki India currently sells the Ninja 300, Ninja 650, Ninja 1000, Ninja ZX-10R, Ninja ZX-14R, Z1000 and Z800 in India. These bikes are priced between Rs. 3.60 – 17.66 lakhs (ex-showroom, Mumbai). The company's next launch is the Z250 by the end of the year. Kawasaki has been facing the heat from Triumph as the British automaker has been pushing its products aggressively in India, launching more bikes and having a wider service network too, in spite of being in the country for less than a year. Kawasaki needs to invest heavily to expand its reach as its products are good but access to its CBU offerings is limited.