Kawasaki's Launch On 4th September Is The Ninja ZX-10R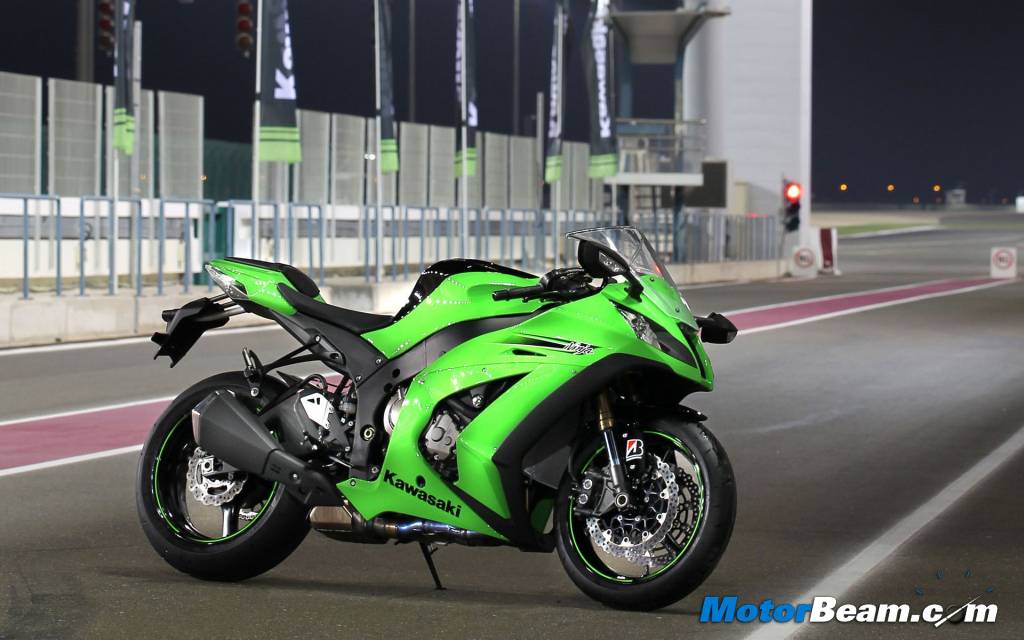 You read it first on MotorBeam. Kawasaki recently sent out invites for an event on 4th September 2013. The invite didn't state which bike is being launched but our guess was right. We thought the motorcycle being launched is the Kawasaki Ninja ZX-10R and now our source has confirmed the same with us. The Japanese automaker is launching its litre-class offering in India, which will be brought in via the CBU route. While prices continue to remain a mystery, our guess is the the Ninja ZX-10R will be priced around Rs. 20 lakhs (on-road, Mumbai).
What is even more interesting is the fact that Bajaj Auto won't sell the Kawasaki Ninja ZX-10R through all its pro-biking stores (which are now better known as KTM showrooms). Instead the Ninja ZX-10R will be retailed through only a select few pro-biking showrooms. For Maharashtra, the flagship Kawasaki will be sold through the company's own showroom in Pune which is a new set up. This means any buyer in Maharashtra will have to get their ZX-10R from Pune. The company has got 5 bookings already and there will be limited numbers allotted to India.
The Kawasaki Ninja ZX-10R is powered by a 998cc, inline-four, liquid-cooled engine which generates a massive 194 BHP of peak power and 112 Nm of twisting force. What is mind boggling about the Kawasaki Ninja ZX-10R are its performance figures. 0-100 km/hr takes a mere 2.8 seconds while 0-160 km/hr takes under 5.5 seconds. Keep the throttle pinned and this litre-class Kawasaki will blaze past 240 km/hr in just 10 seconds. That is 0-240 km/hr in just TEN seconds. The 0-290 km/hr sprint takes under 18 seconds, phew. Top speed is limited to 300 km/hr but if the limiter is removed, you very well know what this green machine can do, enough said.