Kia Picanto Headed To India?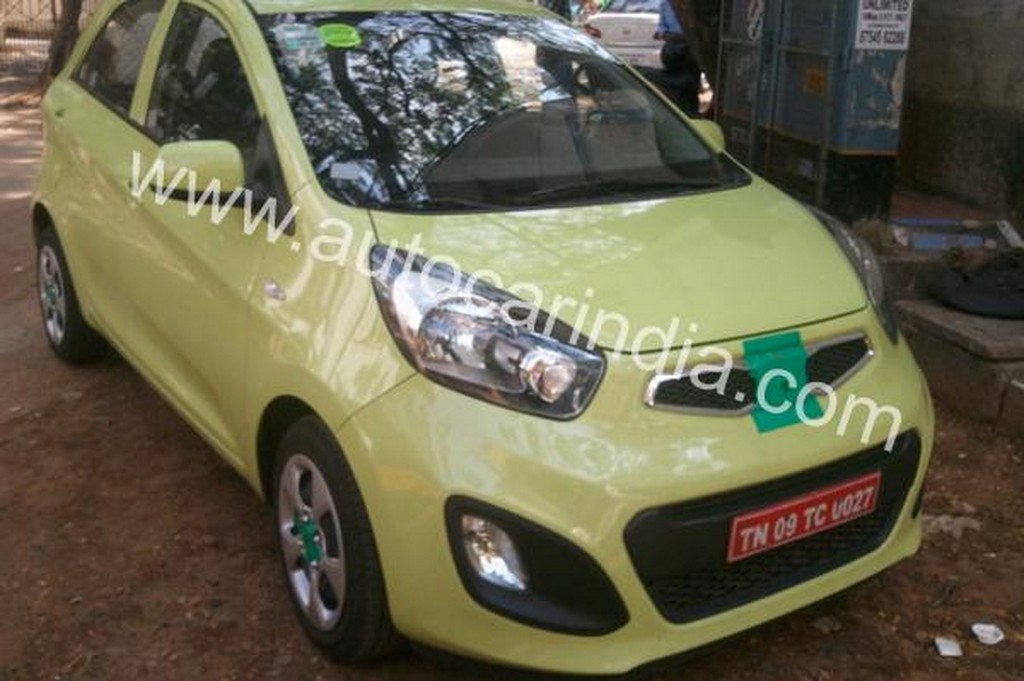 The Korean based auto giant, Hyundai has already been the second largest car maker in the Indian market for a long time. With such a strong presence in the Indian market, it would definitely want to increase its market share in an effort to make more profits from its India operations. And what better way to do this, than bring in its sister brand, Kia. Yes, this logic of ours seems to have proven right and indeed Hyundai might be bringing the Kia brand to the Indian market any time in the near future.
The speculation got right when Autocar India caught the vehicle with temporary registration plates testing somewhere in Tamil Nadu. Though the badge is covered by a miniscule green tape, from the silhouette of the car we clearly make out that it's the Kia Picanto. The Picanto is similar to Hyundai's i10 with some visual similarities too like the back. The Picanto gets trapezoidal shaped headlamps, a large front air dam and a relatively small chrome stripped front grille. The side profile indicates some sharp lines and bold curves too. Overall, the Kia Picanto can be said to be a sportier version of the Hyundai i10.
If brought to India, the Picanto is expected to be aggressively priced by Hyundai since it will be sharing the same platform as the Hyundai i10. Same platform also means more possibility of localization of parts and will be manufactured at will likely be manufactured at Hyundai's manufacturing facility in Chennai. However, Hyundai's facility is already running at full capacity and it might consider setting up a second plant, possibly in Gujarat in case Kia is headed to India. The Picanto might be followed by the Optima, Cerato, Sportage and the Sorento. Only time will tell.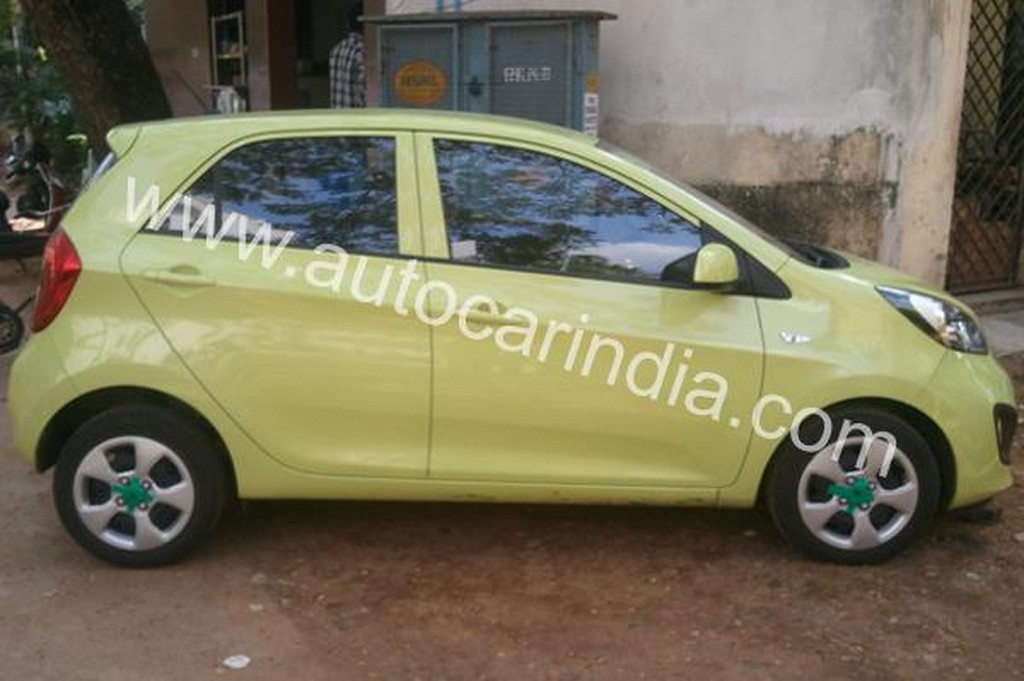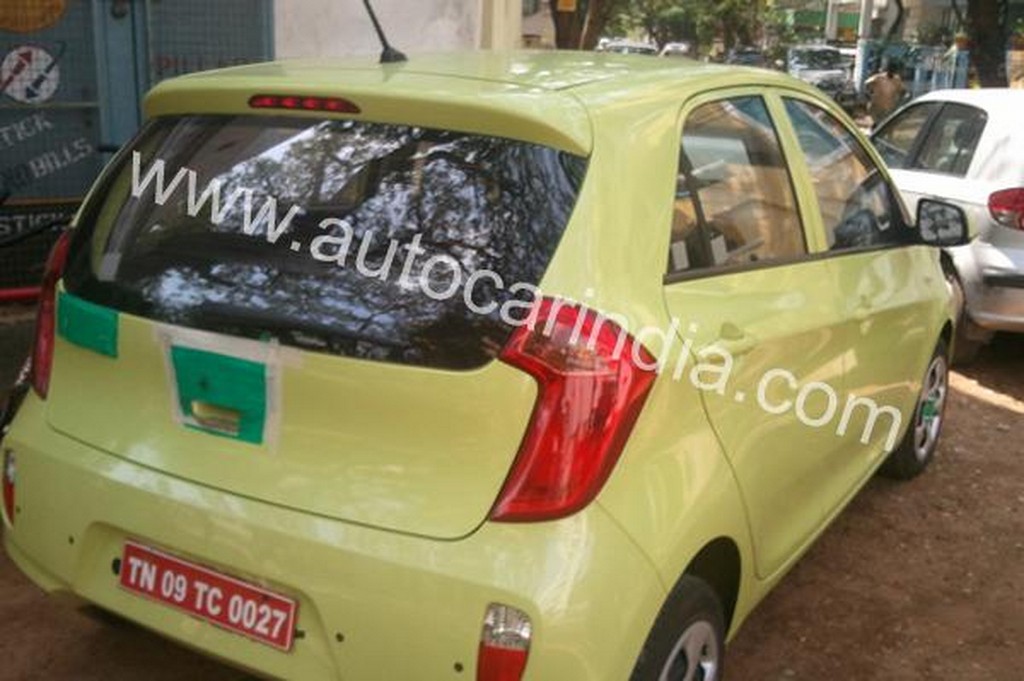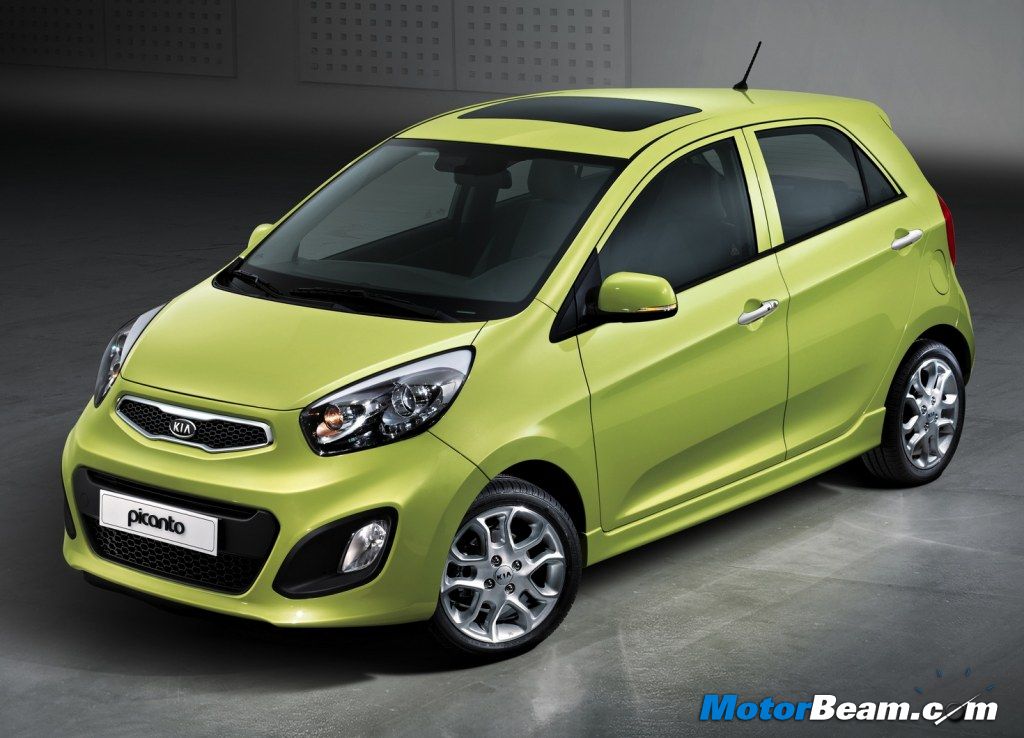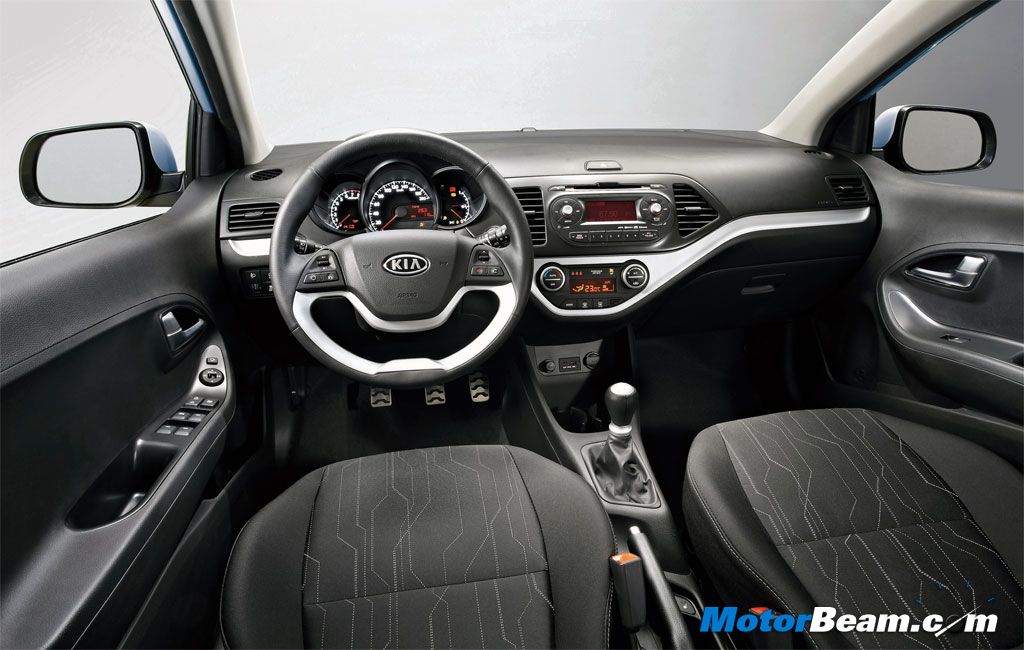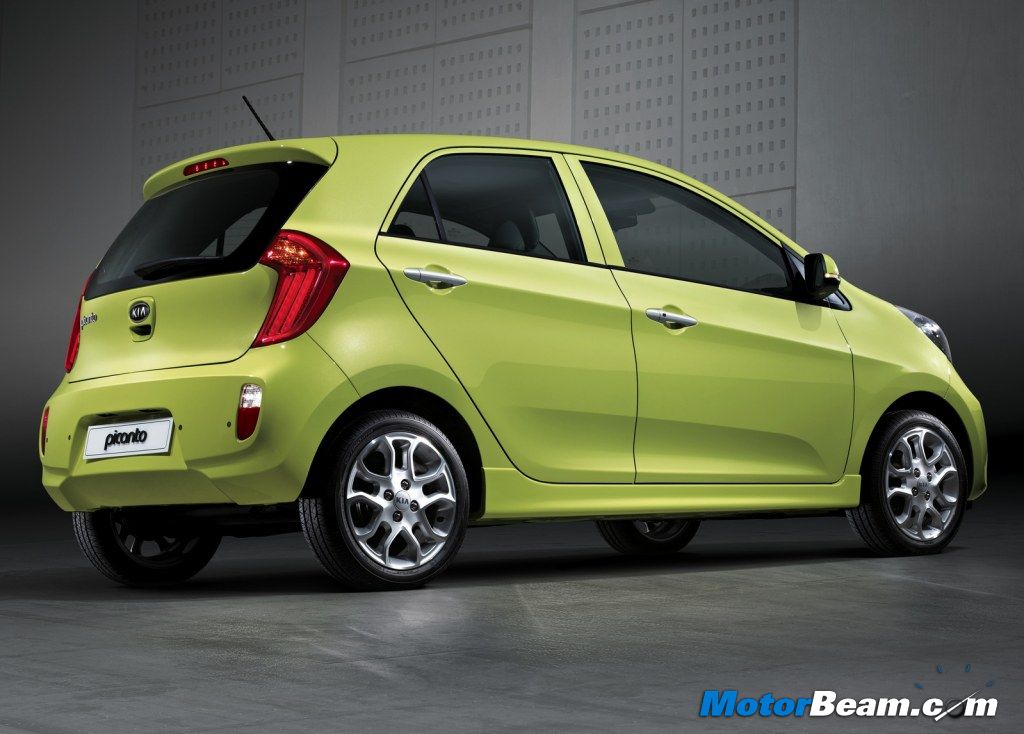 Source – Autocar India