KTM Duke 200 vs Yamaha R15 vs Honda CBR250R vs Karizma ZMR
Bajaj Auto has launched the KTM Duke 200, pricing it very competitively. The Duke 200 has many features which we are yet to see in a sub 300cc motorcycle. The quarter litre and around segment is seeing a whole lot of action and its just going to get hotter with the launch of the all new Bajaj Pulsar 200 and the Honda CBR150R. Triumph is said to be developing a 350cc motorcycle, Hyosung has already confirmed the GT250R while Suzuki and Yamaha might just drop in with their 250cc bikes anytime in the later half of 2012. But as of today, who is the king? Let's find out!
Hero MotoCorp Karizma ZMR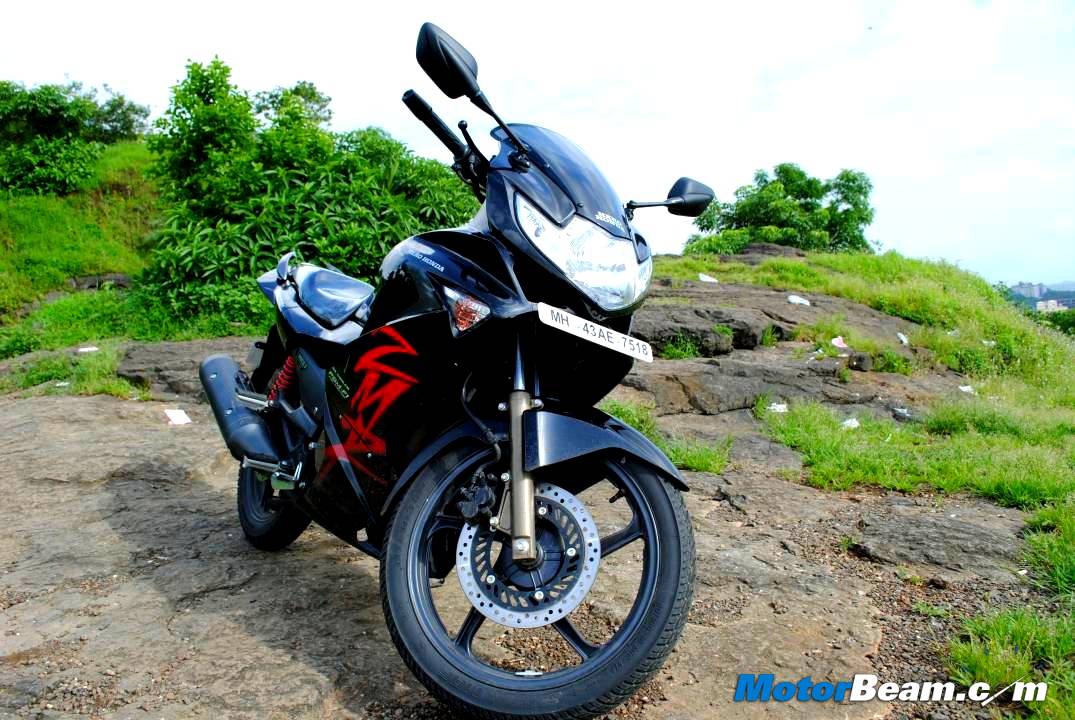 Hero MotoCorp's Karizma ZMR is the cheapest here but still can give a tough fight. Although it falters on its looks and out right performance, the ZMR is still a very competent motorcycle for those looking at touring. Power delivery is smooth and performance is good at low revvs. But the ZMR is not a handler and the bulky fairing leads to difficulty in maneuvering in the city. The positives of the ZMR is the upright seating position and smooth Honda engine. The downside is the pathetic service (lack of spare part availability) and noisy rear disc brakes. Overall, a good option to look at if you are into touring and are on a budget.
Read The Karizma ZMR Test Ride Review
Yamaha YZF-R15 V2.0
[singlepic id= 8205 w=570 h=400 float=center]
When the first spy shot of the Yamaha R15 Version 2.0 emerged almost two years ago, people went crazy and the hype is well justified. The R15 is still the best looking motorcycle out of all the bikes featured here. The looks are just stunning and the razor sharp handling and crisp red-lining characteristic of the engine will make you fall in love with it every time you ride it. The slightly aggressive seating position, low displacement engine and poor pillion comfort are the obvious drawbacks of this R-series machine. Those who love the tracks and want to get their knee down every corner, the R15 is the bike to have.
Read The Yamaha R15 Version 2.0 Test Ride Review
Honda CBR250R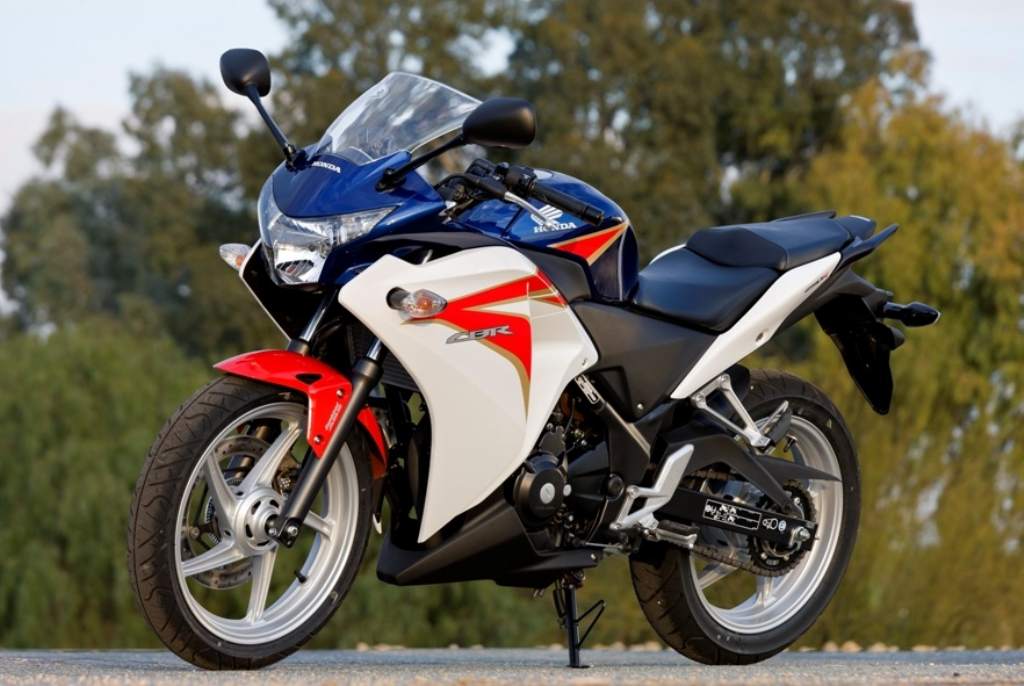 Honda's announcement of the CBR250R for India was greeted with excitement unseen before by motorcycle enthusiasts. The CBR250R was a quarter-litre machine, made for us, what could be better? The VFRish styling, fantastic brakes and butter smooth Honda engine have resulted in the CBR250R sweeping most 2011 bike of the year awards. The inconsistent quality, un-CBRish nature and high waiting periods are something which have not gone down well with Honda fans. Still, the CBR250R is the best bet for those who want a practical everyday motorcycle, which is fast and easy to live with.
Read The Honda CBR250R Test Ride Review
KTM Duke 200
The KTM Duke 200 is only made in India and exported all around the world. Bajaj Auto has done heavy localisation (close to 95%) and played havoc with the pricing, making all other motorcycles featured here look pointless. Right from the dealerships, to the bike, everything has been taken care off to ensure that KTM's entry into India is a successful one. The stunning looks, nimble handling, short-stroke engine, insane instrumentation and aggressive pricing ensure the Duke 200 is the bike to have. Just one colour and the slightly difficult to read display could be the only drawbacks of this bike.
Read The KTM Duke 200 Test Ride Review
KTM Duke 200 vs Yamaha R15 Version 2.0 vs Honda CBR250R vs Karizma ZMR – Quick Comparo
| | | | | |
| --- | --- | --- | --- | --- |
| Bikes | Karizma ZMR | Honda CBR250R Std | Yamaha R15 V2.0 | KTM Duke 200 |
| Parameters | | | | |
| Engine (in cc) | 223 | 250 | 150 | 200 |
| Power (in BHP) | 17.6 | 25 | 16.76 | 25 |
| Torque (in Nm) | 18.35 | 22.9 | 15 | 19.2 |
| Weight (in kgs) | 159 | 167 | 136 | 136 |
| Power To Weight | 110.7 | 149.7 | 123.2 | 183.8 |
| 0 – 100 kmph (in seconds) | 13.5 | 9.8 | 11.5 | 9 |
| Top Speed (in kmph) | 126 | 145 | 130 | 136 |
| Price (in Rs, ex-showroom, Delhi) | 95500 | 143001 | 107000 | 117500 |
| Cost Per BHP (in Rs) | 5426 | 5720 | 6384 | 4700 |
| Mileage (in kmpl) | 38 | 30 | 35 | 30 |
Our Choice – We just can't choose one as all of them have their own purpose but if we had to, it would be a close call between the KTM Duke 200 and Yamaha R15 Version 2.0. What is your pick?