KTM Duke 390 Catches Fire At Fuel Pump [Video]
The KTM Duke 390 caught fire due to human negligence and not engine overheating, even though the latter is seen as a common issue with the street-fighter.
[youtube:https://www.youtube.com/watch?&v=qrCkExl_PdY 540 375]
There are certain rules and advisories that need to be followed when fuelling up at any fuel pump. While most tend to ignore the same, this video recently posted on YouTube is a horrendous reminder of how things can go seriously wrong if care is not taken and rules are not followed. Taken from the CCTV footage at a fuel pump, you can see that the KTM Duke 390 that came in for a refill engulfed in flames within a split second.
So here is what happens during the two minute video. The KTM Duke 390 is seen refuelling at the fuel pump with the rider and fuel pump attendant are chatting up over something. A few seconds later, you witness the fire starting from the belly of the bike consuming the rider along with it. However, the rider is quick to get off the bike with his pants on fire while all other fuel attendants rush to the bike with fire extinguishers to douse the flames. Meanwhile, another attendant helps the rider who is also on fire.
An alarming scenario, it may seem that the fire was caused due to a fault with the KTM Duke 390. While there are overheating issues with the Duke 390, this particular fire was not because of the same. As visible, the distracted rider and attendant did not see the tank fill up during their conversation and some of the fuel spilled on the engine thereby catching fire. It was certainly a stroke of luck along with the helmet and a riding jacket that saved the rider leaving him with minor burns. The bike wasn't idling as many would like to speculate as the key is needed to open the fuel flap.
Fuel pump rules are equally important as that of the road. At an average it takes not more than five minutes to fill up on a regular basis and this is the time basic attention needs to be paid. While not many may know it, but riders need to get off their bikes while refuelling, something which is compulsory on all Shell pumps since years. These rules are designed for our safety and need to be adhered to at all times. Such mishaps not only put the rider at risk but could also consume more lives. We urge you to be a lot more careful at fuel pumps.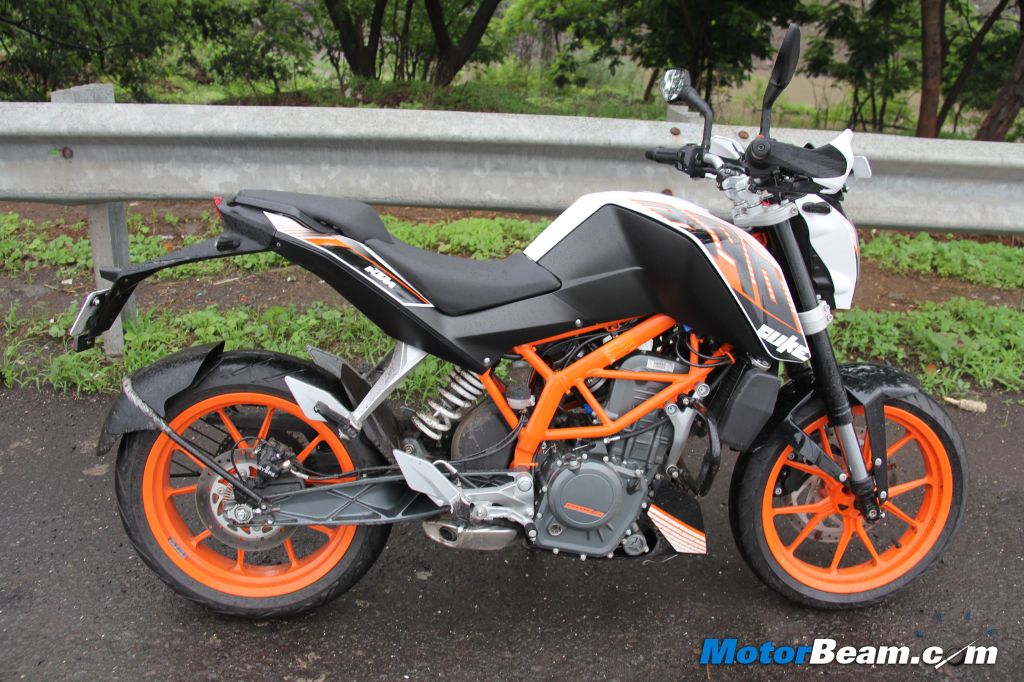 Source – RushLane on YouTube