KTM E-Duke Electric Bike Spied
KTM's pocket-rocket, the Duke 390 has been spotted testing with an electric battery instead of an internal combustion engine at its headquarters in Austria.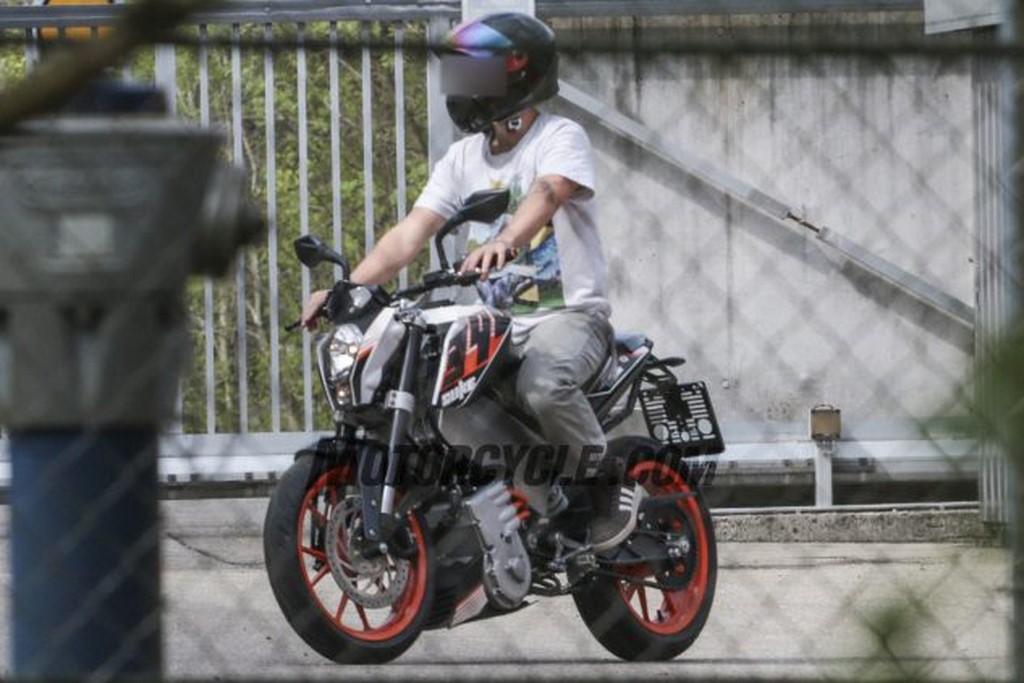 The KTM E-Duke has been spotted testing at KTM's development department at its headquarters in Austria. As seen in these pics, this is a Duke 390 with an electric, probably lithium-ion battery, instead of an internal combustion engine.
The rest of the parts remain the same, only the engine area has undergone a major overhaul. There's a large probability that the lithium-ion battery is housed under the fuel-tank. The steel-trellis frame is no longer there, instead there's the battery being housed in its place. The capacity of the battery and the power output too remain unknown at this point of time.
The motor comes placed below the battery and the motor-controller lies underneath the rider's seat. Notice the right side of the bike, and you will find a radiator that leads to the motor which conveys that the motor and the motor controller have higher capacities that demand a significant cooling system.
When it comes to an electric vehicle, the range and the charge time are the most crucial things that matter. Since the Duke 390 is a bike primarily designed for urban commuting, an electric powertrain does make sense because in-city travel is where an electric motor excels. Rumours are that this bike has already reached production but we need to wait for some concrete information to come out.
KTM E-Duke
– The KTM E-Duke has been spotted testing at KTM's headquarters in Austria
– The signature steel-trellis frame makes its way for the electric battery
– Rumours are that this bike has already reached production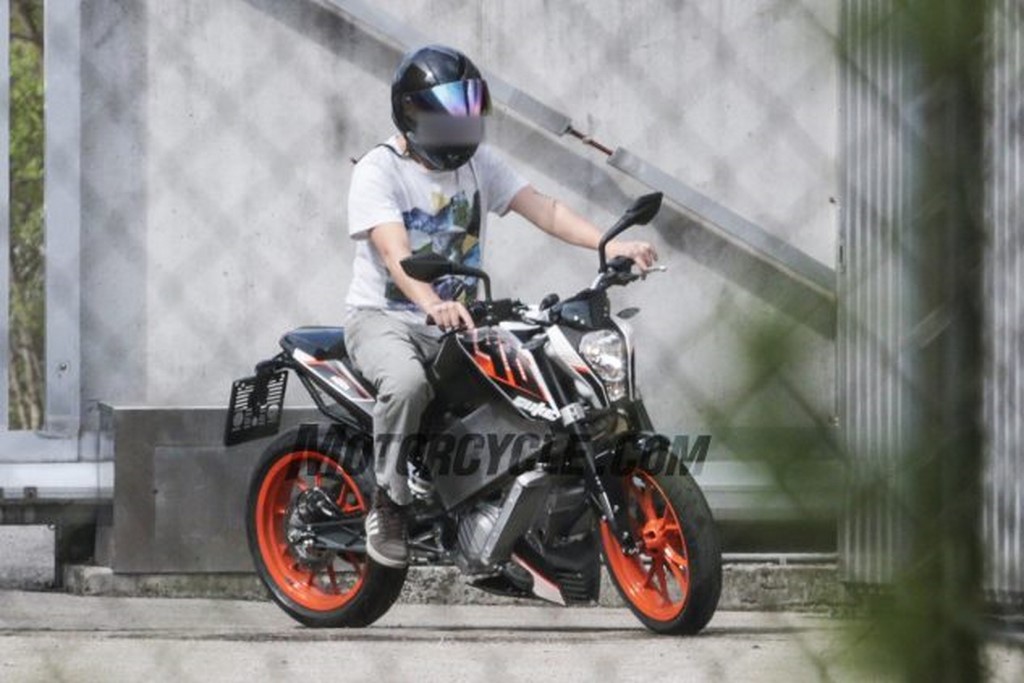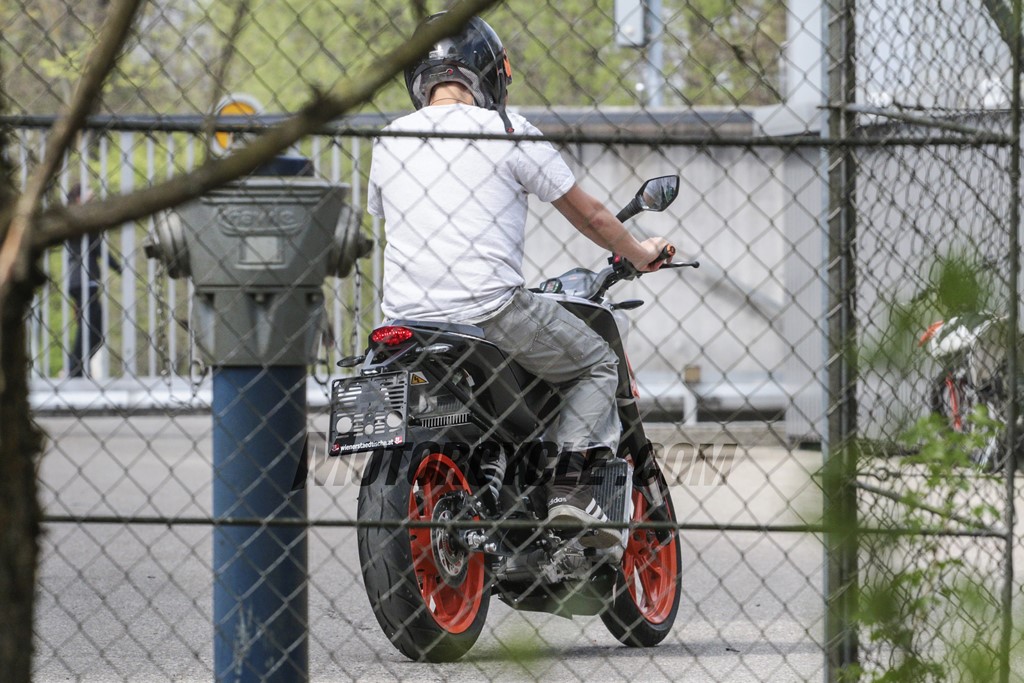 Source – MotorCycle.com