KTM Freeride 350 Announced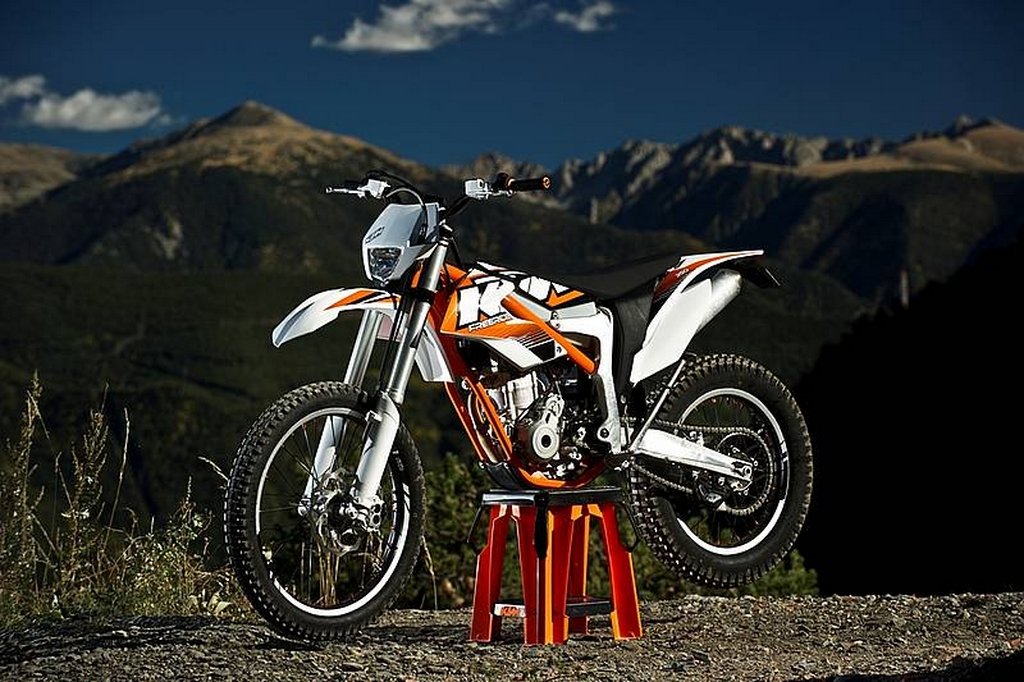 The Austrian bike maker, KTM has announced that it will be showcasing its new model, the Freeride 350 at the upcoming EICMA Motorcycle fair in Milan. KTM has indeed given a very funny name to the bike but we suggest you not to form opinions just based on it. Underneath it has a lot to offer- WP suspension, composite frame design, 350 cc single cylinder with fuel injection, 24 BHP, 99 kg, the list goes on! The model will be launched officially in 2012. The same engine will do duty in the KTM Duke 350, which is expected in India next year.
KTM states that the objective behind this motorcycle was to create an off-road bike that can handle the same terrain as a KTM EXC but with much less effort and energy. So, overall the Freeride is a playful and feather light motorcycle designed to have complete fun outdoors. The 350cc engine fitted to this bike deliver a power of 24 BHP. It also features a slim and noise reducing double pipe exhaust system. KTM is planning to bring some other new models also the EICMA fair. So, the EICMA is definitely one event to look forward to this year.