KTM Updates 2015 Duke 390 With 20 Changes Including Slipper Clutch
The KTM Duke 390 gets some noteworthy changes for the 2015 model year reducing the smaller niggles on the bike while also improving the riding experience significantly.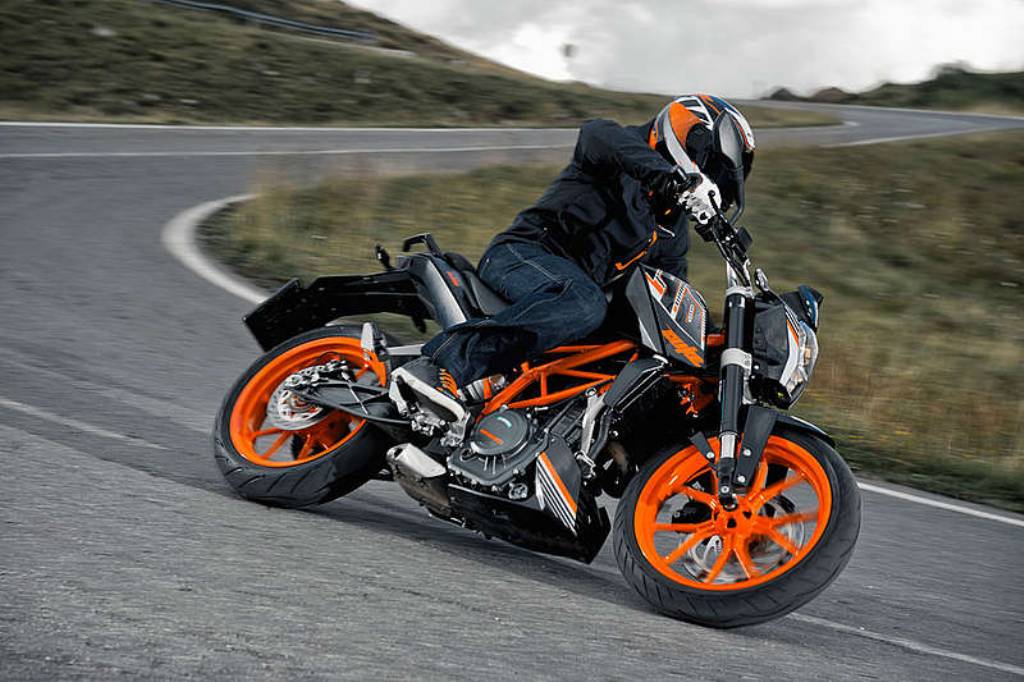 KTM and affordable performance have become synonymous not only in India, but globally as well. The kind of menacingly fast performance the KTMs provide have just managed to captivate the entire performance market and the company too has ensured to listen to feedback and make smaller changes for an improved riding experience. Following the same lines, news comes in that the Austrian manufacturer owned by Bajaj has made upgrades to the Duke 390 for 2015 model year with the most significant being introduction of the slipper clutch on the bike. In total, KTM has made 20 changes to the Duke 390 for a highly improved ownership experience.
Here are the upgrades on the 2015 KTM Duke 390 –
1) Slipper clutch
2) Change in the front fender design
3) Rear fender gets better structural material
4) Sealed indicators to avoid water seepage
5) Heating dissipation to the bottom with radiator fan assembly changed
6) Rear shock absorber with dust cover (the visible metal part inside the spring is covered with a plastic casing)
7) Rear spring gets flap protector
8) Stiffened front seat assembly to avoid touching air filter housing
9) Changes in Speedometer logic to avoid abrupt zero position on the run and accommodates new service interval of 7500 kms
10) RH switch changed to accommodate the new throttle grip angle effectively
11) Rear mud cover wider in size like on the RC
12) Chain cover height increased to prevent slapping of chain
13) Changes in belly pan mounts
14) New hand grips carried over from the RC series
15) Silencer mounting rubber damper changed to reduce vibrations
16) Spark plug gap has been decreased to 0.8 mm from 1 mm
17) Connecting rod now gets a bush at the small end for added strength
18) New sealed bearings to avoid oil leakage at the output shaft
19) New collar sprocket
20) Increase in oil seal output shaft diameter from 25 to 26 to accommodate new collar
We are yet to get the official confirmation from KTM about the list of changes that surely have been made after receiving feedback from customers. It is believed that the manufacturer will be providing the changes on the Duke 390 without any hike in prices (that were revised earlier this year after the excise duty concession was revoked) but a hike could happen soon with the company charging a marginal amount compared to the existing version. Either way we'll be happy to pay as the updates have made the Katoom an even more value for money offering while being the most affordable bike in the country to get a slipper clutch. Good going, KTM!
Source – BikeAdvice.in