'La Finale' Is The Last Bugatti Veyron Which Has Just Been Sold
Bugatti Automobiles has sold the 450th and final Bugatti Veyron supercar, capping a remarkable 10-year production run of the 400 km/hr supercar.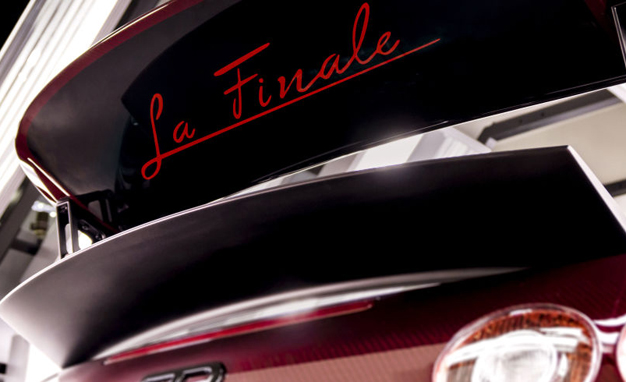 The 450th and final Bugatti Veyron has just been sold to an anonymous Middle East customer for an unknown price. The car was first introduced in 2005 and received an incredible number of special editions. The first Veyron was the 16.4 coupe launched in 2005, followed by the open-top Veyron 16.4 Grand Sport in 2008, the more powerful Super Sport in 2010 and the Grand Sport Vitesse roadster in 2012.
The last unit of the Bugatti Veyron which was sold was the Grand Sport Vitesse which delivers a scintillating 1183 HP of power and 1499.5 Nm of torque from its quad-turbocharged 8.0-litre W16 engine. The car can achieve a top speed in excess of 402 km/hr. The price of the 'La Finale' has not been disclosed but the average cost of the latest Veyrons have been estimated at about $2.6 million (Rs. 16.12 crores). The very first and last Bugatti Veyrons will be displayed at the upcoming 2015 Geneva Motor Show.
Bugatti is currently working on a successor of the famous Veyron which will most likely be named Chiron. The Chiron is likely to get at-least two electrically-powered turbochargers, boosting the total power of the W16 8.0-litre engine to a jaw-dropping 1500 HP. Its top speed is believed to be in excess of 460 km/hr while the 0-100 km/hr sprint should take less than 2.5 seconds. It is a lesser known fact that with every unit of the Veyron sold, Bugatti and owners Volkswagen have incurred a huge loss mainly due to the high research and development costs of the hyper car.