Lamborghini Urus Launched, Priced At Rs. 3 Crores [Live]
The Lamborghini Urus has been launched in India at a sticker price of Rs. 3 crores.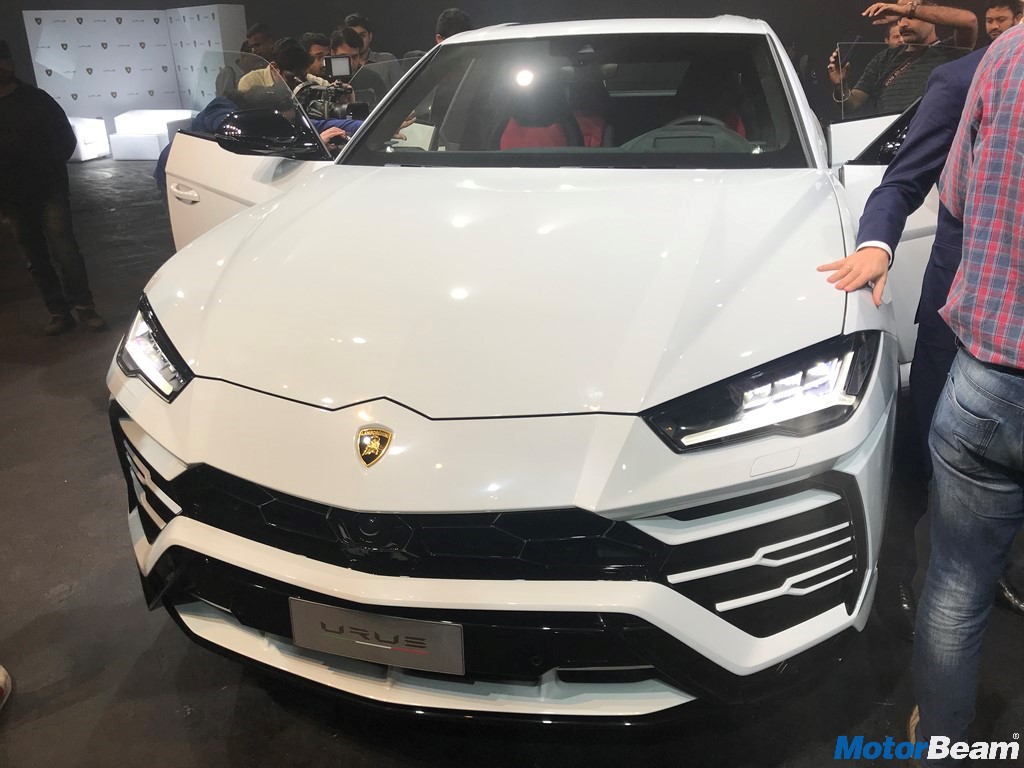 Just over a month after its official debut at headquarters in Sant'Agata Bolognese, Italy, the Lamborghini Urus has been launched in India with a price tag of Rs. 3 crores (ex-showroom, pan-India). The Super-SUV will play a pivotal role in enhancing the company's global sales and is expected to triple the sales in India. For those still thinking of buying one, we have bad news! All the cars allotted to the Mumbai, Delhi and Bengaluru dealerships have been sold out and any new bookings will be taken for deliveries in 2019.
Urus is the fighting bull's first attempt in the SUV space and is based on the MLB platform that also underpins the Bentley Bentayga, Porsche Cayenne and the Audi Q7. The 5-seater SUV has the typical Lamborghini design elements like the Y-shaped LED headlights and tail-lights and the super aggressive-looking front bumper. A whole lot of cuts and creases across the car not only make it look lean and mean but they also aid in aerodynamics. You get 21-inch alloy wheels as standard while a 23-inch unit is offered as standard.
The interior is bathed in luxury, to say the least. Also available in a 4-seater option, the cabin gets three TFT screens, one for the instrument console, one for the infotainment and one for the climate control and other functions. The infotainment system gets Android Auto and Apple CarPlay connectivity and an 8-speaker sound system as standard. A 21-speaker Bang & Olufsen 3D sound system is offered as optional. The three-spoke multi-function steering wheel features a vibration damper. The Italian automaker is offering a whole lot of customisation options too.
Under the hood, the Lamborghini Urus gets a 4.0-litre V8 bi-turbo (a first for a Lamborghini) petrol motor that churns out 650 HP at 6000 RPM and 850 Nm of torque at 2250-4500 RPM. The powerplant is mated to an 8-speed automatic gearbox and also gets a permanent four-wheel drive with active torque vectoring. The automaker is promoting the car as a performance SUV and its 0-100 km/hr time of 3.6 seconds comes as no surprise. For an SUV that weighs 2.2 tonnes, then it comes as a surprise. Top speed of 305 km/hr is also in the supercar territory. You get drive selectors that can be selected through the Tamburo (drum) driving mode selector listed under the ANIMA (Adaptive Network Intelligence Management) system.
Lamborghini Urus Price
– Priced at Rs. 3 crores (ex-showroom, India)
– The production-spec car looks similar to the concept car
– The Super-SUV is powered by a 650 HP 4.0-litre V8 engine
– Gets adaptive air suspension, carbon-ceramic brakes
– Promises to offer a good blend of performance and practicality
– Gets 616-litres of boot space