The Legacy Of Brijmohan Lall Munjal – The Maestro Of Hero Group
Hero MotoCorp turned from a bicycle spare parts maker to a $4 billion worth two-wheeler manufacturer, under the leadership of Brijmohan Lall Munjal, one of the founding brothers of the Hero Group.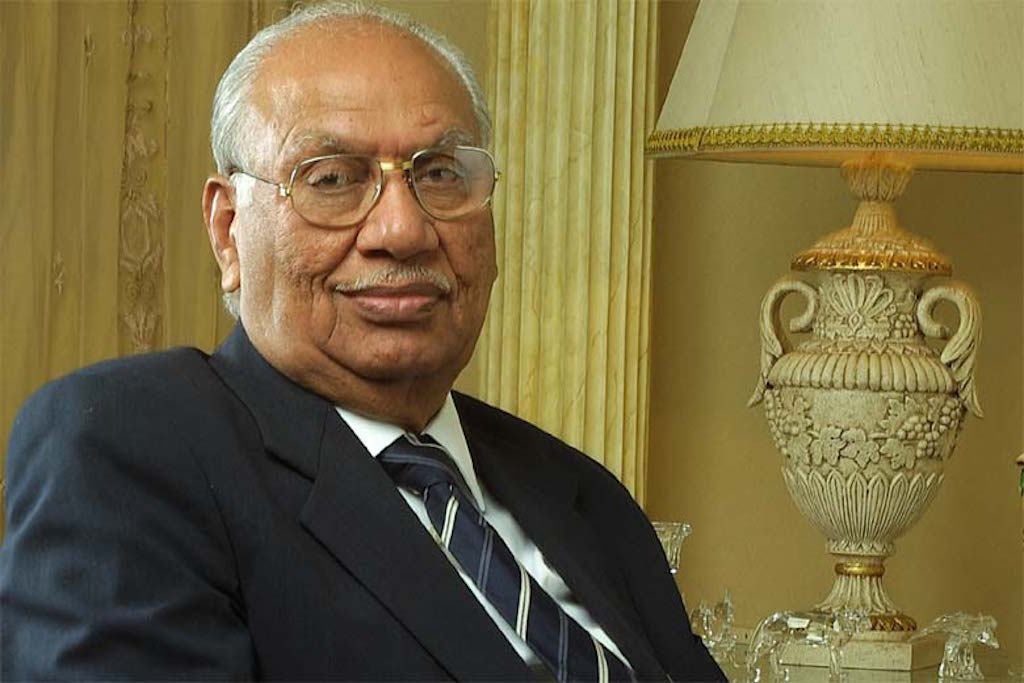 Dr. Brijmohan Lall Munjal, founder & chairman emeritus of Hero MotoCorp, passed away on 1st November 2015 at the age of 92 in Delhi after a brief illness. 'Hero', a name synonymous with the Indian two-wheeler market had humble beginnings back in 1944 as a bicycle spare parts maker. Today, the automaker which holds global presence bears fruit of its founding brothers, the Late Brijmohan Lall Munjal, Satyanand Munjal, Late Om Prakash Munjal and Late Dayanand Munjal.
Born in 1923, Brijmohan Lall Munjal originated from Kamalia, Punjab (present-day Pakistan) and moved to Amritsar in 1943, where the four brothers originally started out as manufacturers for bicycle components in 1944. Post the partition followed by the Independence of India, the Munjals shifted base to Ludhiana, Punjab, the city that eventually formed the base for all their businesses. It was in Ludhiana that the family formed Hero Cycles in 1956.
Keeping up with modern times, Brijmohan Lall's far sightedness urged him to get into the motorcycle business. Munjal created Majestic Auto and started manufacturing the Hero Majestic Moped. Expanding horizons, the Hero Group collaborated with Honda of Japan in 1984, a joint venture that came to be known as Hero Honda and revolutionised the Indian two-wheeler space and managed to overtake rival and then market leader Bajaj Auto. The JV became so huge that by 2002, it was producing over 16,000 motorcycles every day, an astronomical figure for the time.
2011 marked the end of Hero Honda when the Munjals decided to break ties with Honda and thus started a new chapter in the books of the Hero Group that led to the formation of 'Hero MotoCorp', as we know it today. This not only made Hero self reliant for everything right from parts sourcing to R&D but also saw the company expand its global presence; something which was restricted due to the joint venture with Honda. In 2015, Hero MotoCorp opened is first manufacturing facility outside India in Colombia while continuing to command over 50 percent of domestic market share.
Munjal retired from his active role earlier this year becoming the chairman emeritus of the $4 billion (approx. Rs. 26,000 crores) worth Hero Group. He remained on the company's board as a non-executive member. While the Hero Group chronologically signifies the achievements of Brijmohan Lall as a businessman, his friends and business rivals also saw him as an extremely positive person.
The industry saw him as a friend and a people's person despite the on-field rivalry. Bajaj Auto chairman, Rahul Bajaj, called Mr. Munjal his guru while his vendors and dealers felt a strong bond with him. He even attended the family weddings of employees and supported them during any crisis. Imagine the kind of confidence that is built with such relations in a company.
In addition to leading the Hero Group, Munjal also held on to some other prominent positions at several national associations including the CII (Confederation of Indian Industry), AICMA and PHD, SIAM (Society of Indian Automobile Manufactures) and served as a member of the Regional Board of the Reserve Bank of India. He was also an active philanthropist and established several medical, educational and infrastructural facilities. Munjal was also conferred with the 'Padma Bhushan' in 2005 in light of his contribution in the field of trade and industry.
Under Dr. Brijmohan Lall Munjal's direction, the Hero Group was responsible for a number of firsts –
1) Hero MotoCorp, the world's largest two-wheeler manufacturer for 14 consecutive years.
2) Hero Cycles, the world's largest bicycle manufacturer since 1986.
3) Munjal was one of the first industrialists to implement Just-In-Time (JIT) and backward integration that helped optimise resources.
4) Munjal had a sharp focus on asset management that helped evolve vendor efficiency and zero-inventory management practices at Hero.