Mahindra BE 05 Production Ready Model Teased, Tata Curvv Rival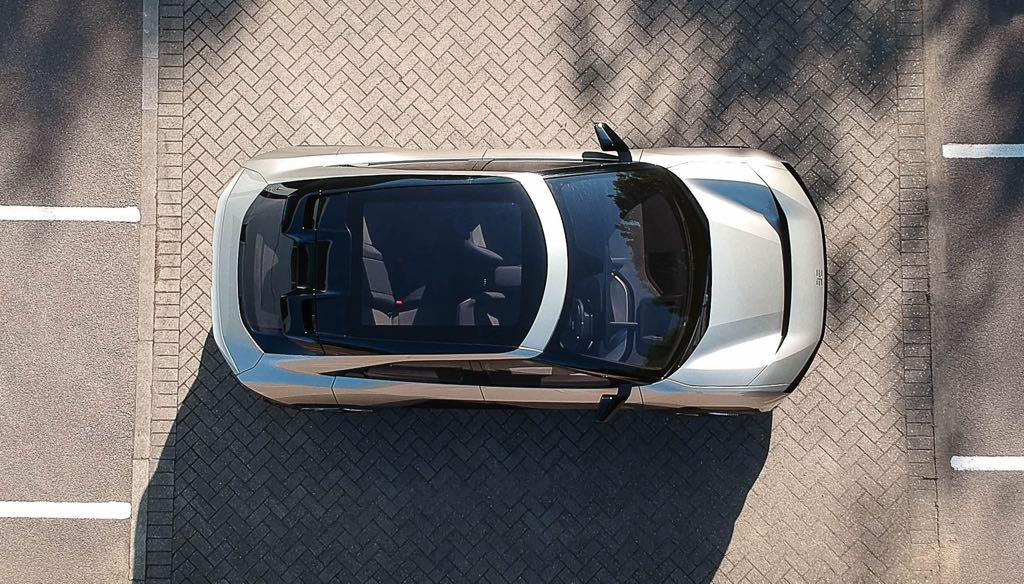 Mahindra BE 05 revealed from top angles in production-ready avatar
Mahindra revealed the new Global Pik Up concept and the Thar.e concept on the Independence Day, they have also given us a sneak peak of the upcoming all-electric BE 05 SUV.
The Mahindra BE 05 was showcased as a concept car last year on the Independence Day amongst a bunch of new EVs. This time around, the Indian carmaker revealed the top angles of the production-ready model.
We have also spotted the futuristic looking electric car on Indian roads in its prototype form. The overall design is very premium and exhibits a new design direction of the company's future electric vehicles. It has a very European touch with its sharp styling cues.
From the top angle you will notice a very aggressive front-end with sculpted out bonnet. It has a steeply raked front windshield. There roof is almost all-glass and the doors open wide.
There is a very sporty looking roof spoiler having a split look. The tail section looks huge and brawny, comes with a strip of LED brake lights.
If you peak inside, you will notice a very similar cabin layout and front dashboard design that we have seen on the concept model. We hope all of these details make it to the final production version without toning down a lot.
It will be based on the company's new INGLO platform dedicated to the upcoming electric vehicles. Likely to get a 60 kWh battery pack with an expected range of around 450 km on single charge.
In its rear-wheel drive layout, the electric motor will get a power output of 285 PS and with the all-wheel drive setup, it will produce 394 PS.
The Mahindra BE 05 is scheduled to launch in the country by October 2025. It is expected to compete with the electric version of the Tata Curvv.