Mahindra Bolero BS6 Test Drive Review
We do a detailed road test review of the Mahindra Bolero BS6.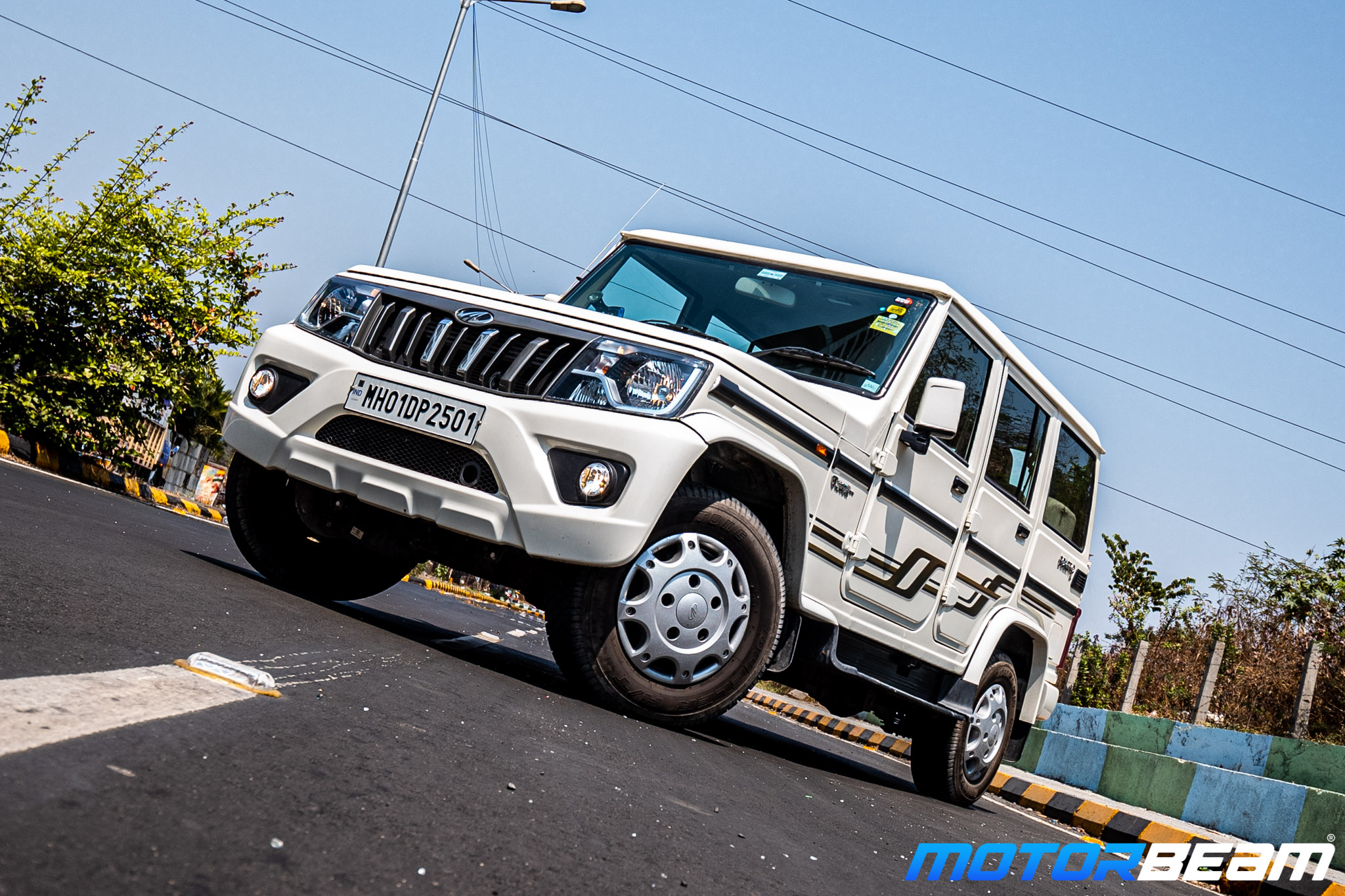 Mahindra Bolero BS6 Review
Car Tested: Mahindra Bolero BS6; Road Test No. 1299; Test Location: Mumbai
Price OTR Mumbai: Rs 9.55 – 10.70 lakhs
India's most popular utility vehicle gets a BS6-compliant powertrain while still retaining its iconic and rugged design
The Mahindra Bolero has been around since forever now. Despite being such an old model, the vehicle continues to find buyers every month. In fact, the Bolero has made a place for itself in the list of top 25 selling cars month on month, with monthly sales hovering near the 5000 units mark consistently. The Mahindra Bolero received a minor update last year wherein it was made BS6 compliant. What exactly has changed on this UV and why does it sell so much even today? Time to find out.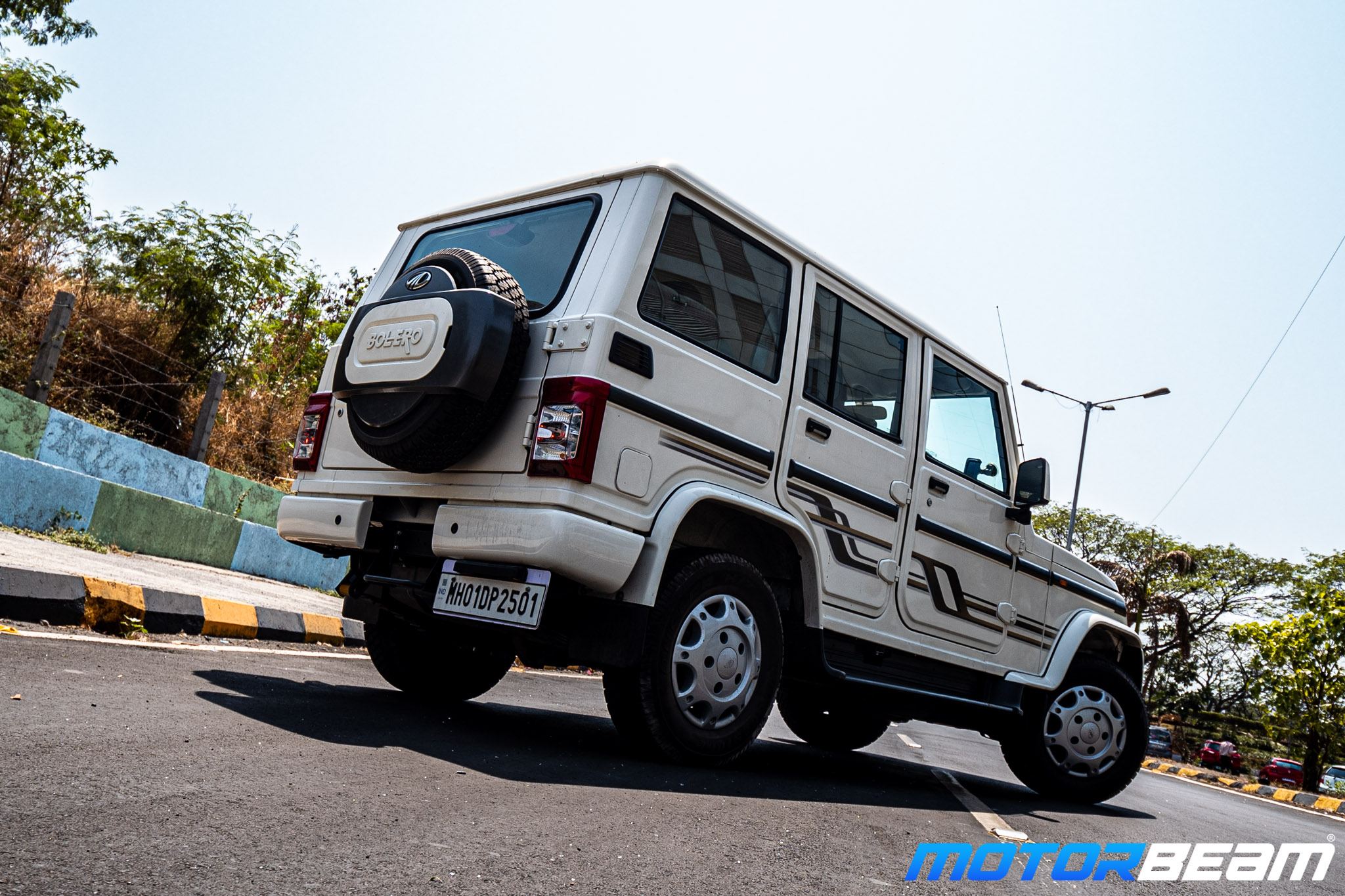 Exteriors – Not much has changed in the Mahindra Bolero's design between 2000 and 2021. It still has that boxy styling which you cannot really mistake for any other car's. The latest iteration of the Bolero does get clear lens headlamps, an updated grille, some new body decals and a metal front bumper which complies with the pedestrian safety norms. Earlier the Bolero used to measure around 4.1-metres in length but in 2016 Mahindra launched the Bolero Power Plus which was a sub-4-metre version of this UV and now the Bolero is offered only in this sub-4-metre guise. Yes, the length might be similar to that of a Vitara Brezza or Nexon but because of the height, width and overall boxy design, the Bolero just looks bigger than what it actually is. You cannot deny the fact that the Mahindra Bolero still boasts of very good presence and it does stand out in its own way amongst all these modern cars that we get today. Even though the length is compact, do keep in mind that the spare wheel is additional and you'll have to keep an eye out while parking.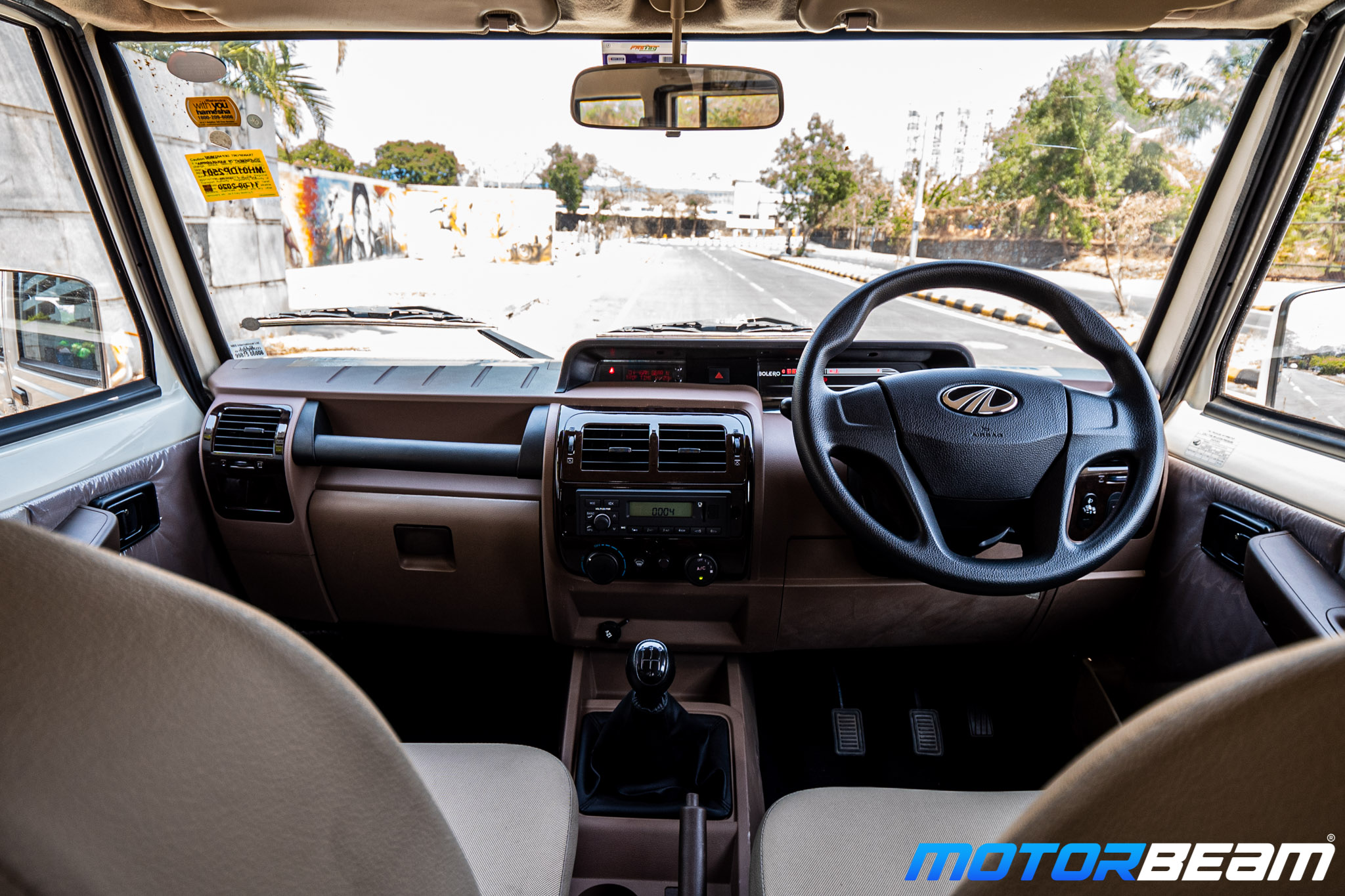 Interiors – The cabin of the Mahindra Bolero has a very utilitarian layout. No gizmos, no leather, no soft-touch materials, no electronics; the cabin has just the bare basics. If we talk about the features on offer, well you do get a very nice air-conditioner which really chills the cabin and apart from that, you get remote central locking, a digital instrument cluster which could have done with a better design and a very basic audio system with USB and AUX inputs. The sound quality is nothing to speak of really and the head unit doesn't have Bluetooth either. The fit and finish in the cabin is no match to modern cars and even the TUV300 is far ahead in this department. There are lots of uneven and rough edges everywhere and the brown coloured cabin does take you two decades back. Safety features include remote locking, ABS and just a driver-side airbag!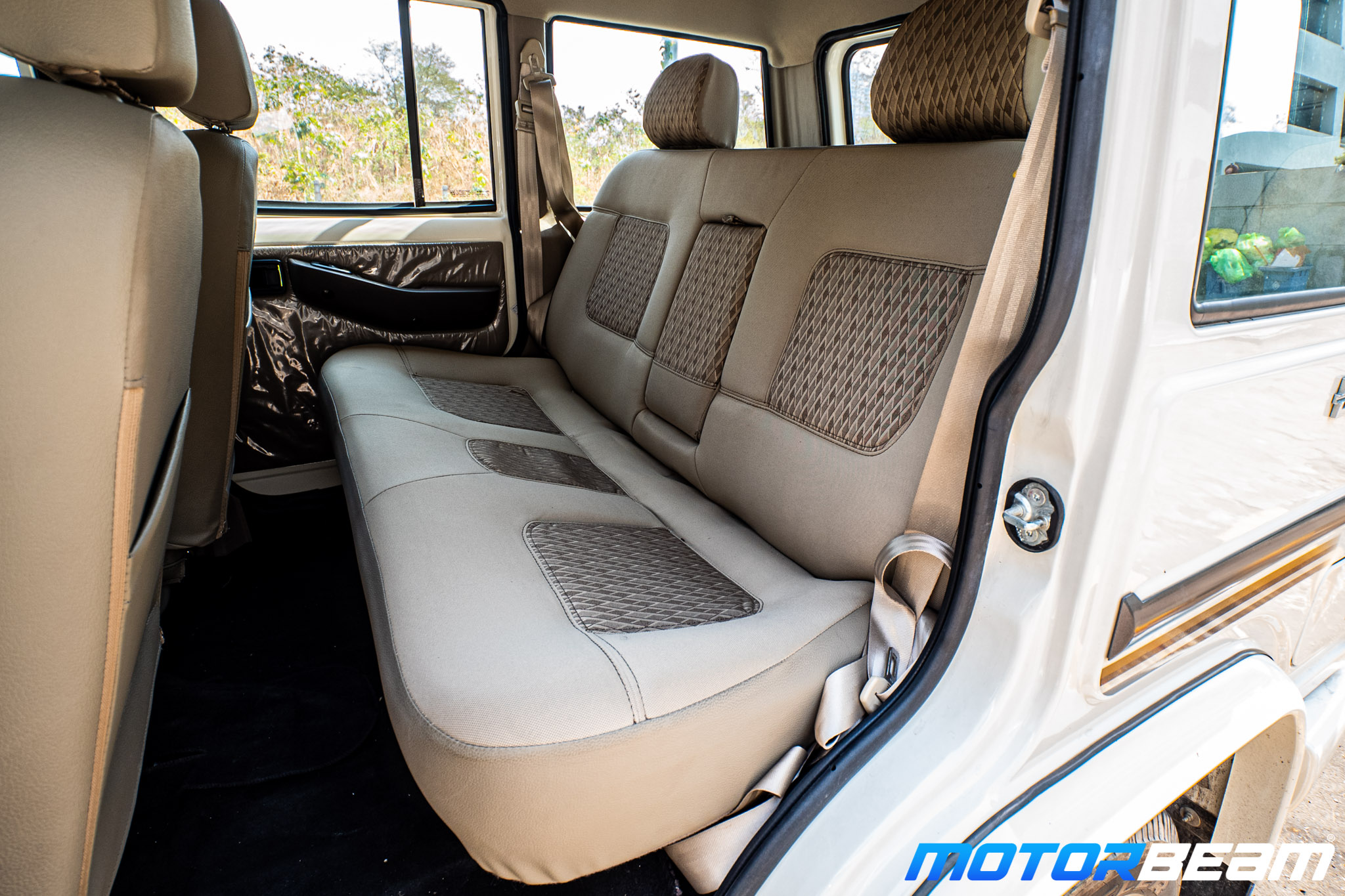 The cabin is very basic and comes bundled with barely essential features
The cabin doesn't boast of very good ergonomics either. The positioning of the pedals could give you some ache while driving in bumper to bumper traffic for over an hour while the seats could've done with better under-thigh support too. The Bolero offers you a commanding driving position though, the bonnet is clearly visible and you sit high up compared to any other sub-4-metre compact SUV. There are no luxuries or creature comforts inside the cabin and the metal is also exposed at a lot of places. The door pads are very thin and there's just the bare minimum fabric that's plastered over the pads. You get fabric seats too and the cloth does seem quite strong and durable. Legroom at the rear is very average and if you push the front seats all the way back then space at the rear does get very limited. Headroom is very good though and the rear seat gets two adjustable headrests and a centre armrest too.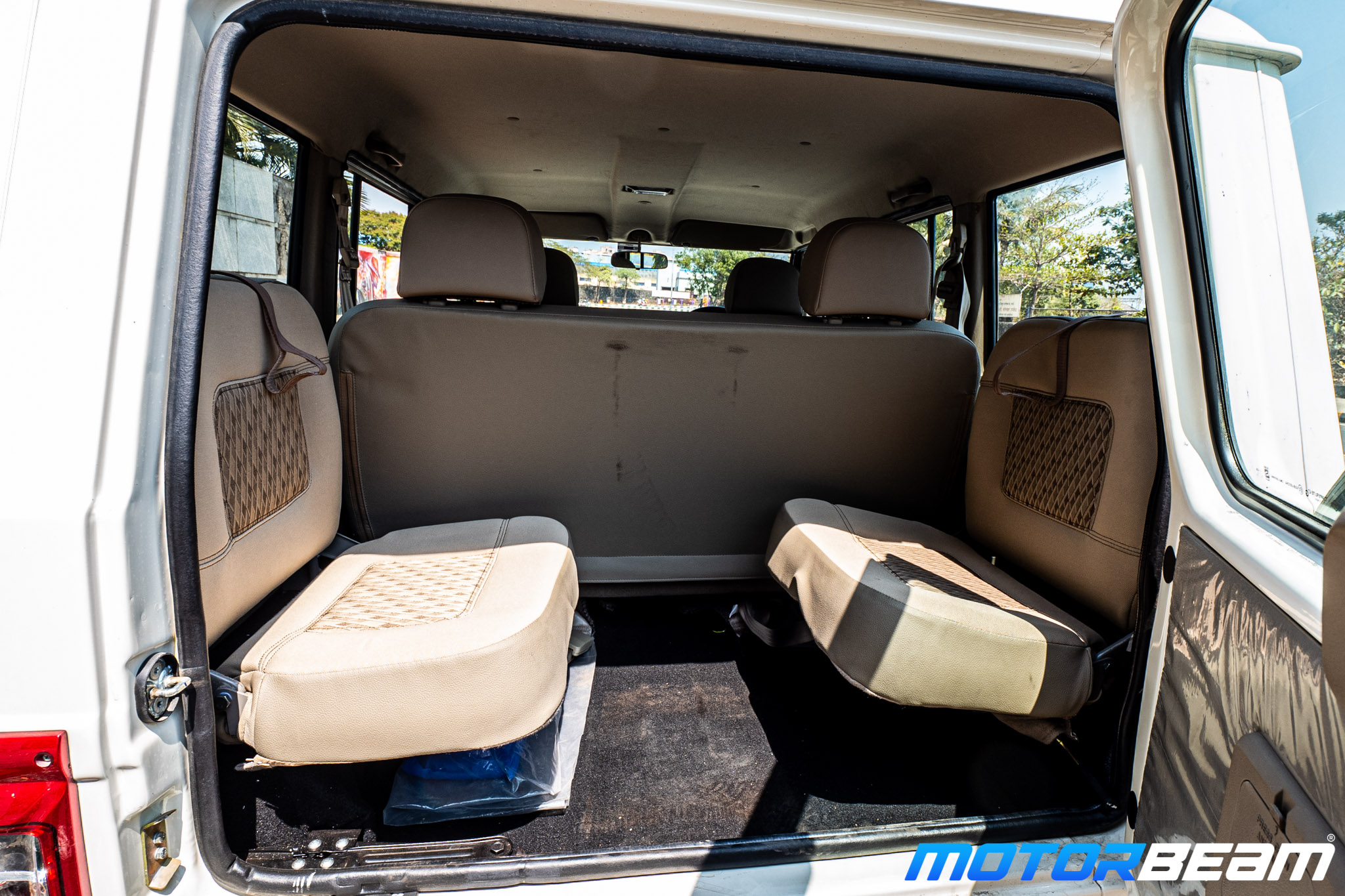 To make ingress and egress easy, Mahindra has installed door-steps on this vehicle and they feel very robust. The Bolero is a 7-seater vehicle and it gets two jump seats at the back. Getting inside from the tail-gate isn't a very pleasant experience and the jump seats are not what you'd call comfortable. Space is strictly limited, width is very less too and I was sitting quite tightly with my shoulder constantly rubbing against the backrest of the second-row seat. There's a serious lack of legroom if two tall people are made to sit at the back and there won't be much gap between their knees. Moreover, you don't get headrests and seat belts for these seats and we'd rather keep these seats folded and use the space for luggage. There are absolutely no bottle holders or storage spaces in the second and third rows but you do get some upfront. The centre console has two large bottle holders while there's a crevice behind the gear lever to keep your belongings too. The driver's side door has a couple of small storage areas too while the front passenger door has a wide 1-litre bottle holder. The glovebox is pretty small in size.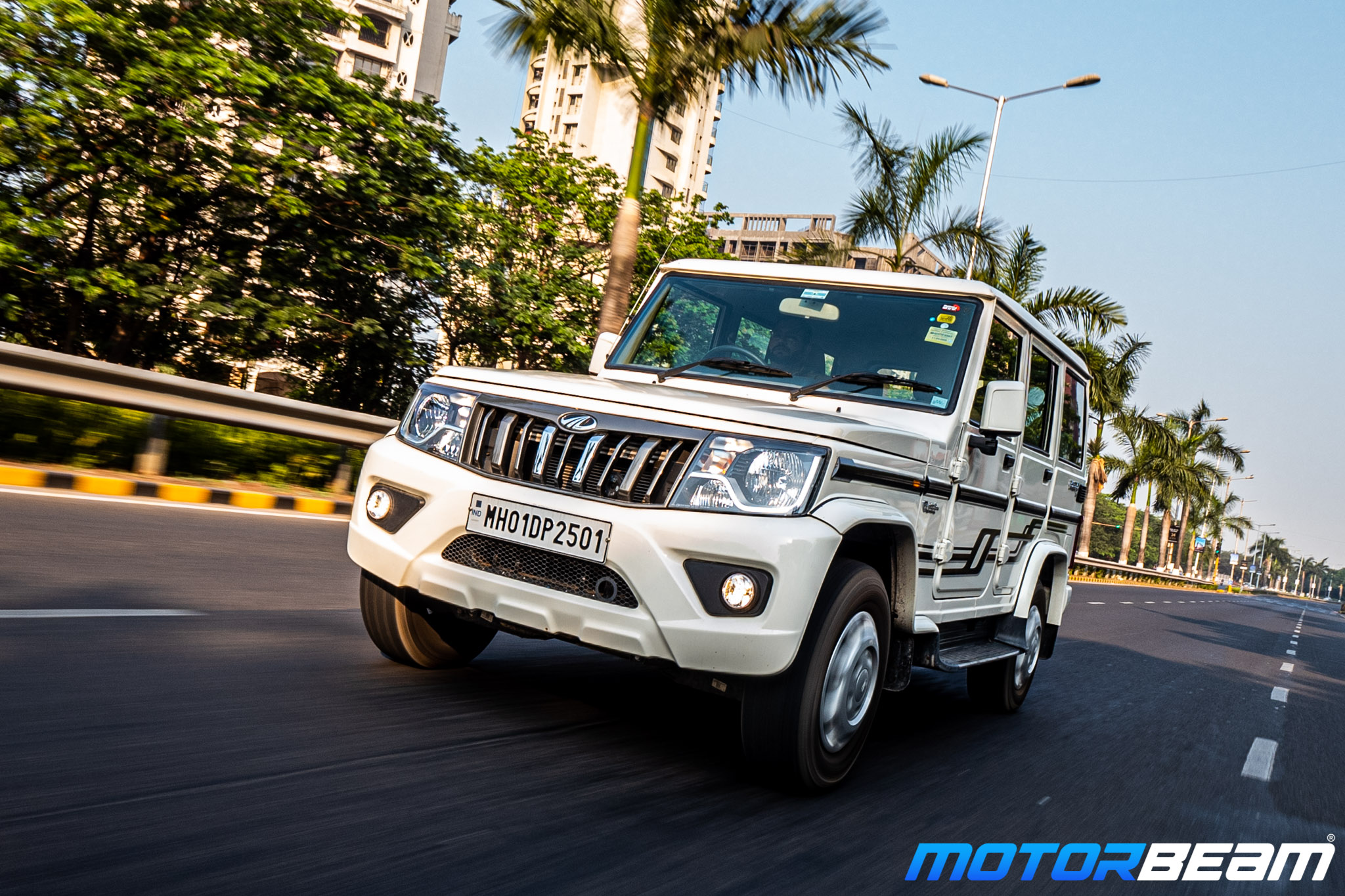 Performance – The Mahindra Bolero BS6 is offered with a 1.5-litre, 3-cylinder diesel engine that we have previously seen in the TUV300. It makes 75 PS at 3600 RPM and 210 Nm from 1600-2200 RPM. This engine works just fine for everyday commuting and offers a fair amount of punch but it isn't very strong in terms of performance and you'll find yourself frequently downshifting while overtaking other vehicles on the highways or even if you just want to gain some pace. For city driving, the engine works well and the turbo lag isn't bothersome either. But that's about it and yes 75 PS does seem quite less for a vehicle of this size because let's not forget the Bolero isn't exactly lightweight either.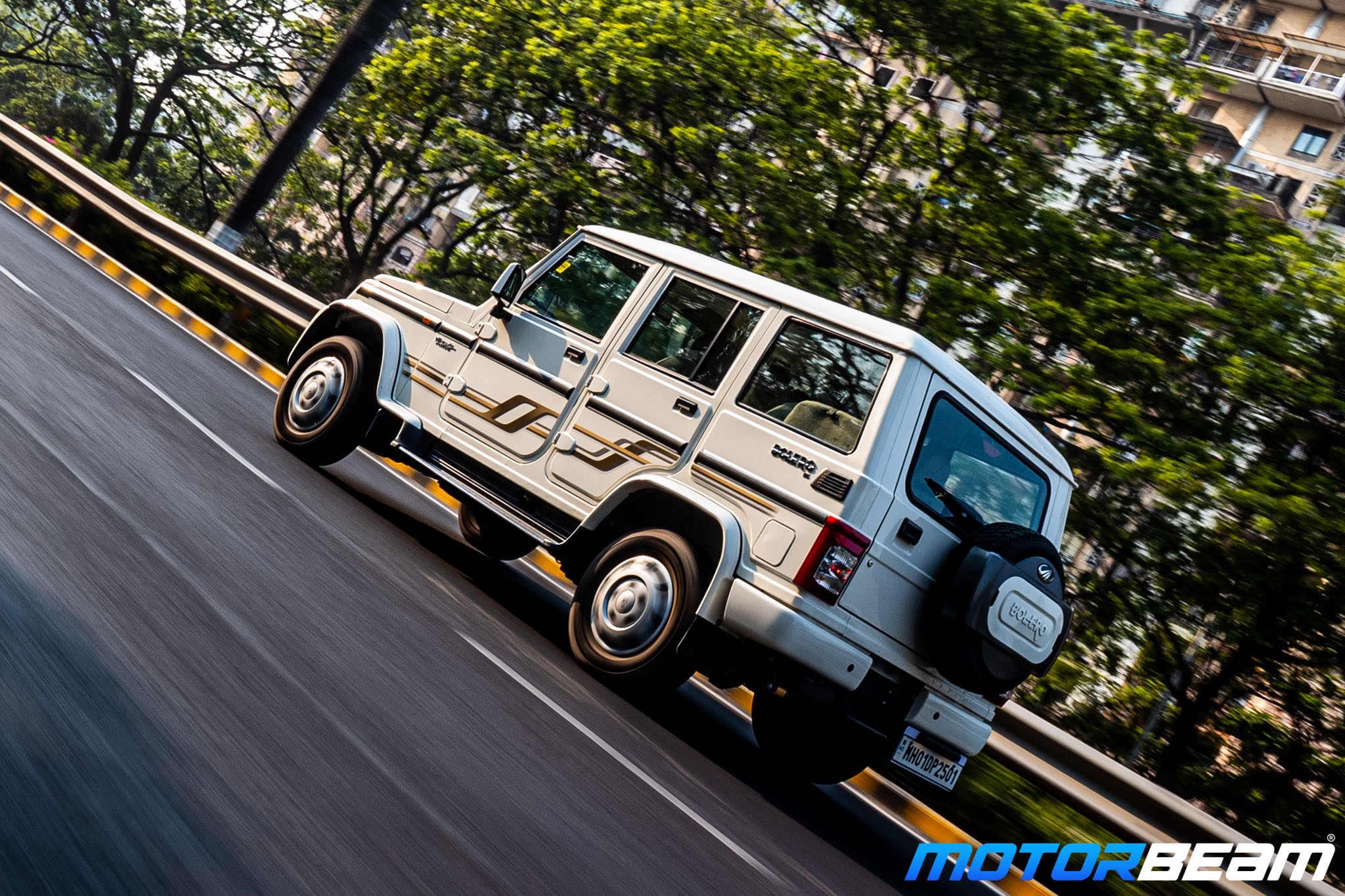 The diesel engine has a decent amount of punch for city driving however one needs to work through the gears to make overtakes and gain speed
This engine itself felt more refined on the TUV300 when we drove it but on the Bolero it sounds a bit noisier and much more vibrations are felt too not just at idle or while on the move but even when starting and shutting down the car. If we talk about outright performance, the Bolero does 0-100 km/hr in 23.52 seconds and it's not like people are going to do acceleration sprints in the car all day long but still, this gives you an idea about its performance. The 5-speed manual gearbox has long and heavy throws and while the clutch isn't very heavy, it's not too light either. Driving the Bolero in city traffic can get slightly tiring if you're not used to such a vehicle. The diesel engine is quite fuel efficient and you can easily extract around 14 km/l from this oil-burner.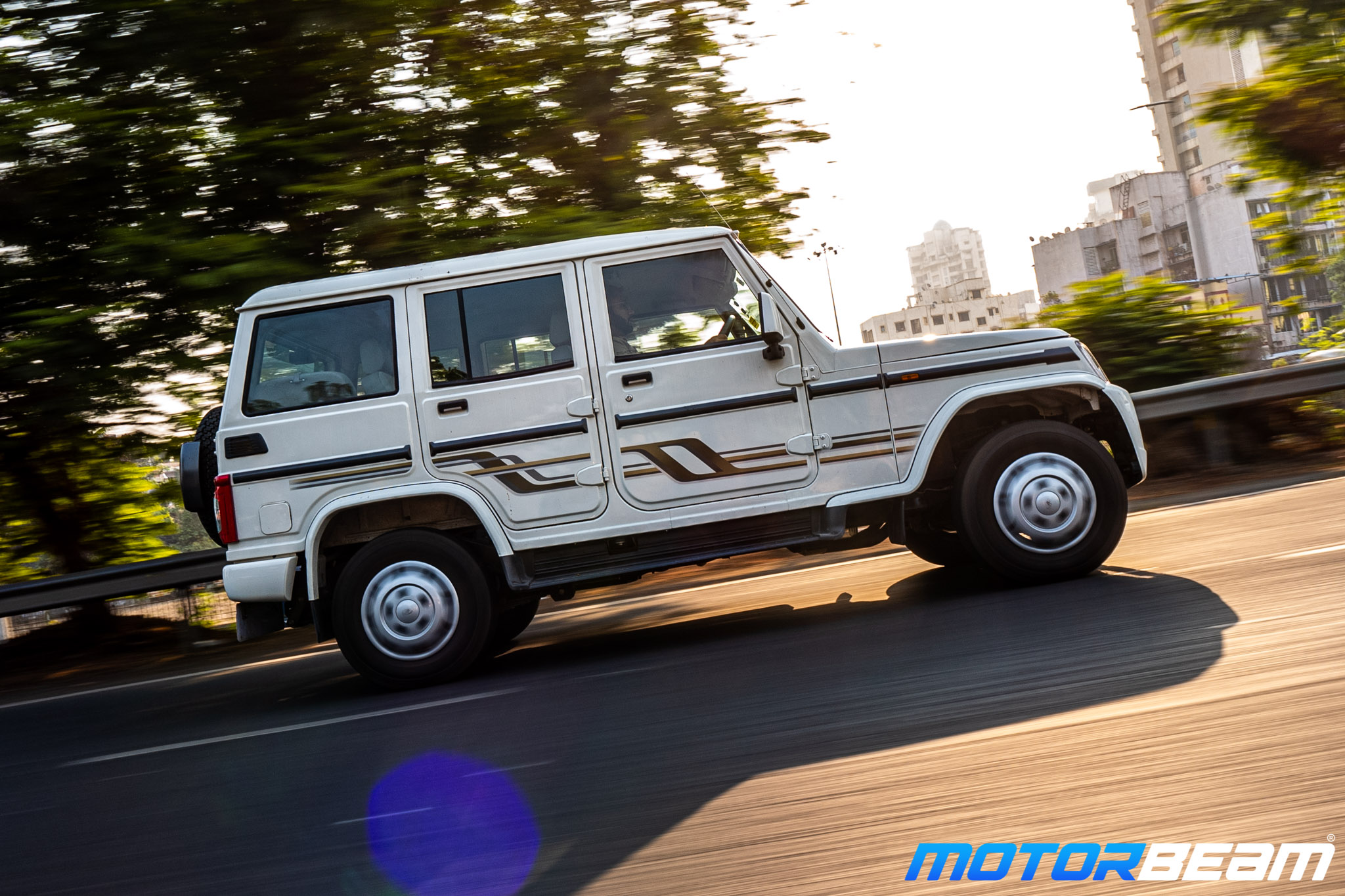 Driving Dynamics – The Mahindra Bolero has a wide turning radius so even though it measures just 3995 mm in length, it does take up more space while turning. The steering is a bit on the heavier side and it's not very precise. This is something which you feel at higher speeds because there is some amount of play at the centre. The Bolero of course isn't meant for going fast through corners so take it easy and you'll be fine but keep in mind that it does have a lot of body roll which isn't unexpected in such a vehicle. This UV gets coil springs at the front and leaf springs at the rear.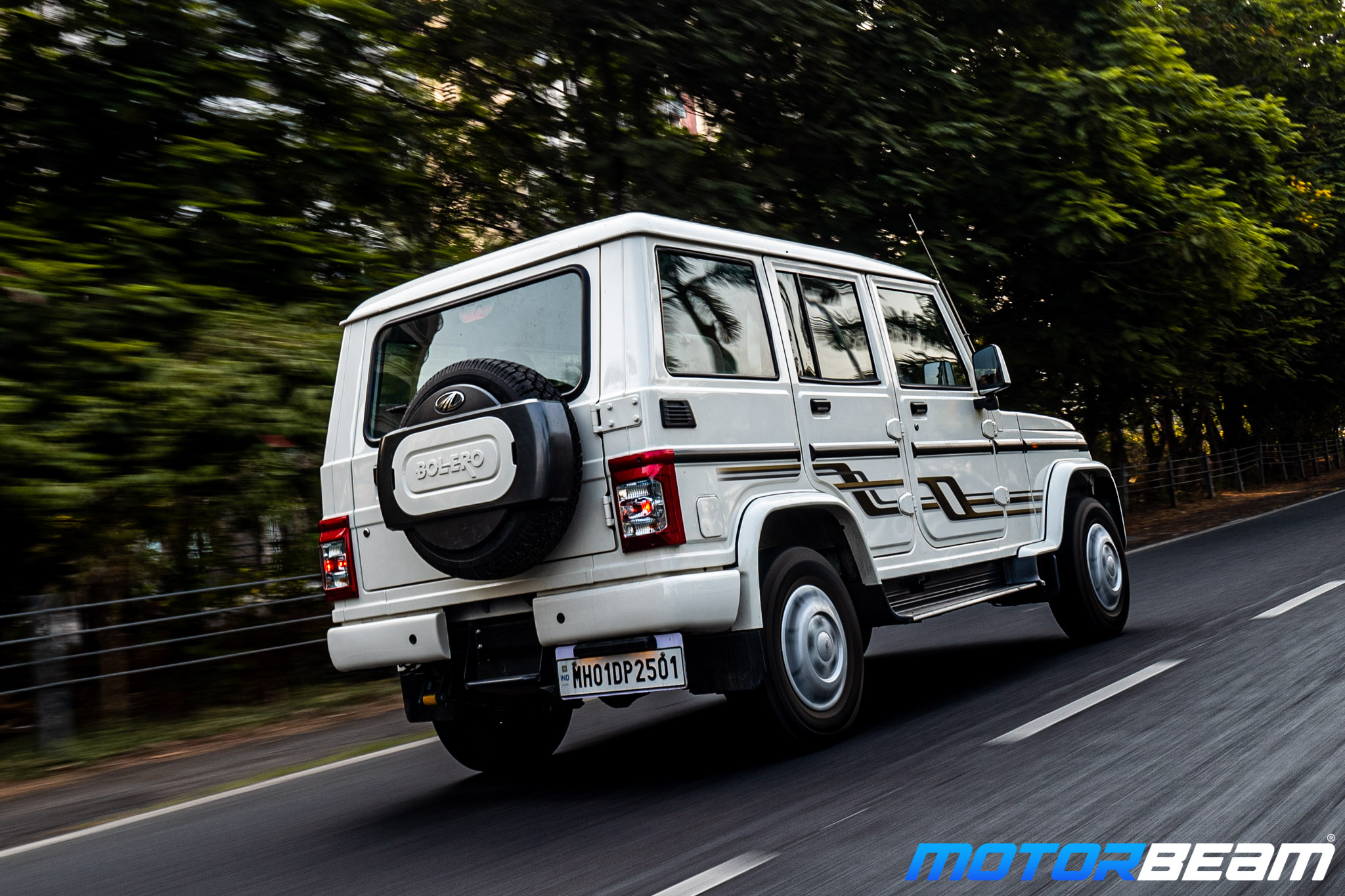 Body roll is very evident and the ride also gets quite unsettled if you drive fast over bad roads
The ride is quite bumpy and the vehicle shakes around violently if you are a bit fast over uneven patches or small speed-breakers. The ride does get better with a full load of passengers but it is still not what you'd call comfortable. However, the Bolero can take an insane amount of abuse with its robust suspension and now I know why people in rural and semi-urban areas like this vehicle so much. You drive it however you want and one thing is for sure that the Bolero just won't give up, it'll keep going! After spending a week with the Bolero one thing is for sure that this Mahindra has a lot of character.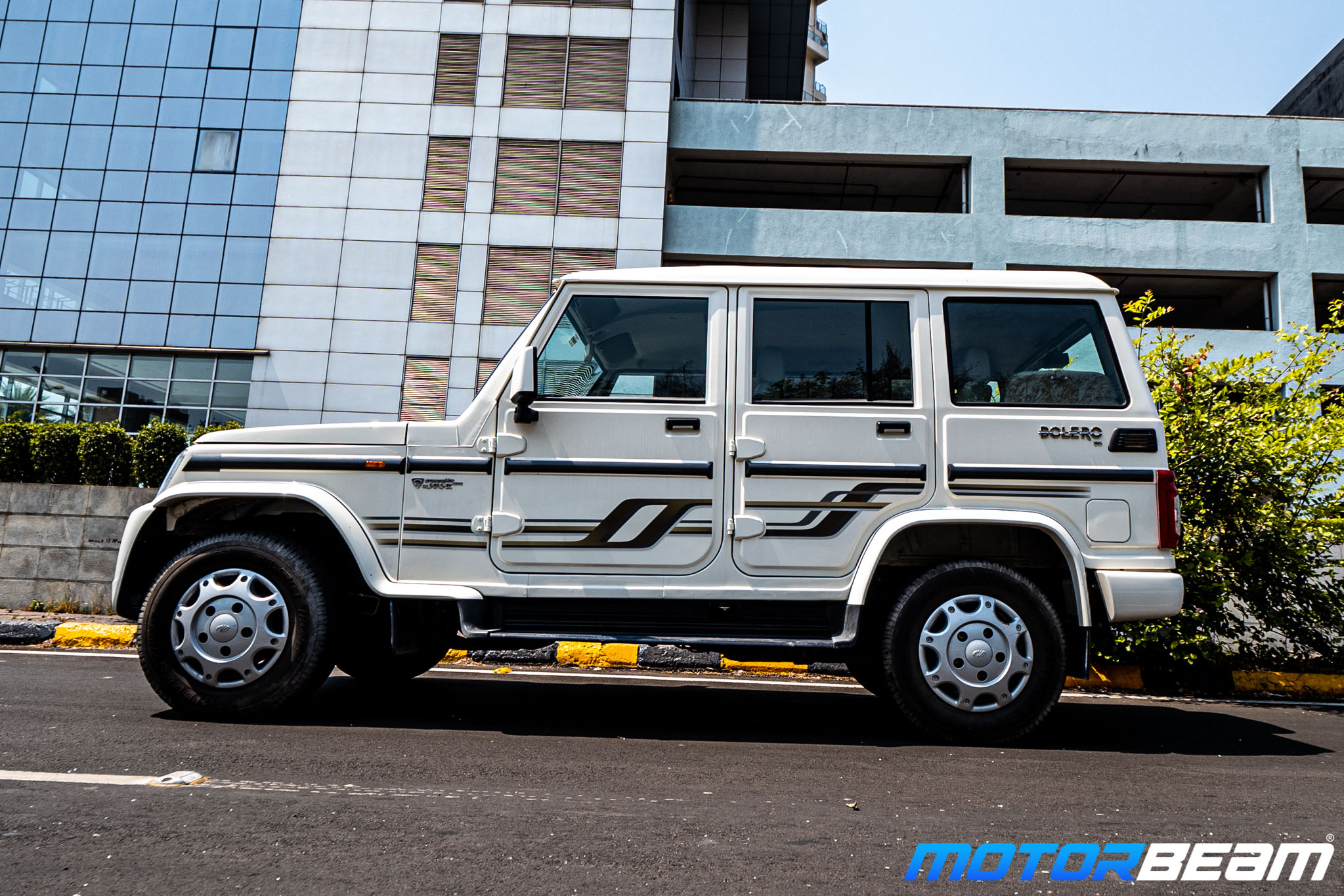 Verdict – People who buy the Mahindra Bolero like it for its durability and rugged nature. The Bolero is fairly easy to maintain too and even a friendly roadside mechanic will be able to fix the car in case you're unable to find a Mahindra service centre. The Indian automaker will soon expand the Bolero line-up by launching the Bolero Neo which is essentially an updated version of the TUV300 and I think that's a great decision because the TUV is any day safer, comfier, more refined and overall a better package than the current Bolero which costs Rs. 10.70 lakhs (on-road, Mumbai). We don't know what will be the fate of this Bolero – whether it'll be discontinued or whether it'll be sold alongside the Neo but one thing is for sure that this one will always remain an icon because it has served the Indian market so well for all these years!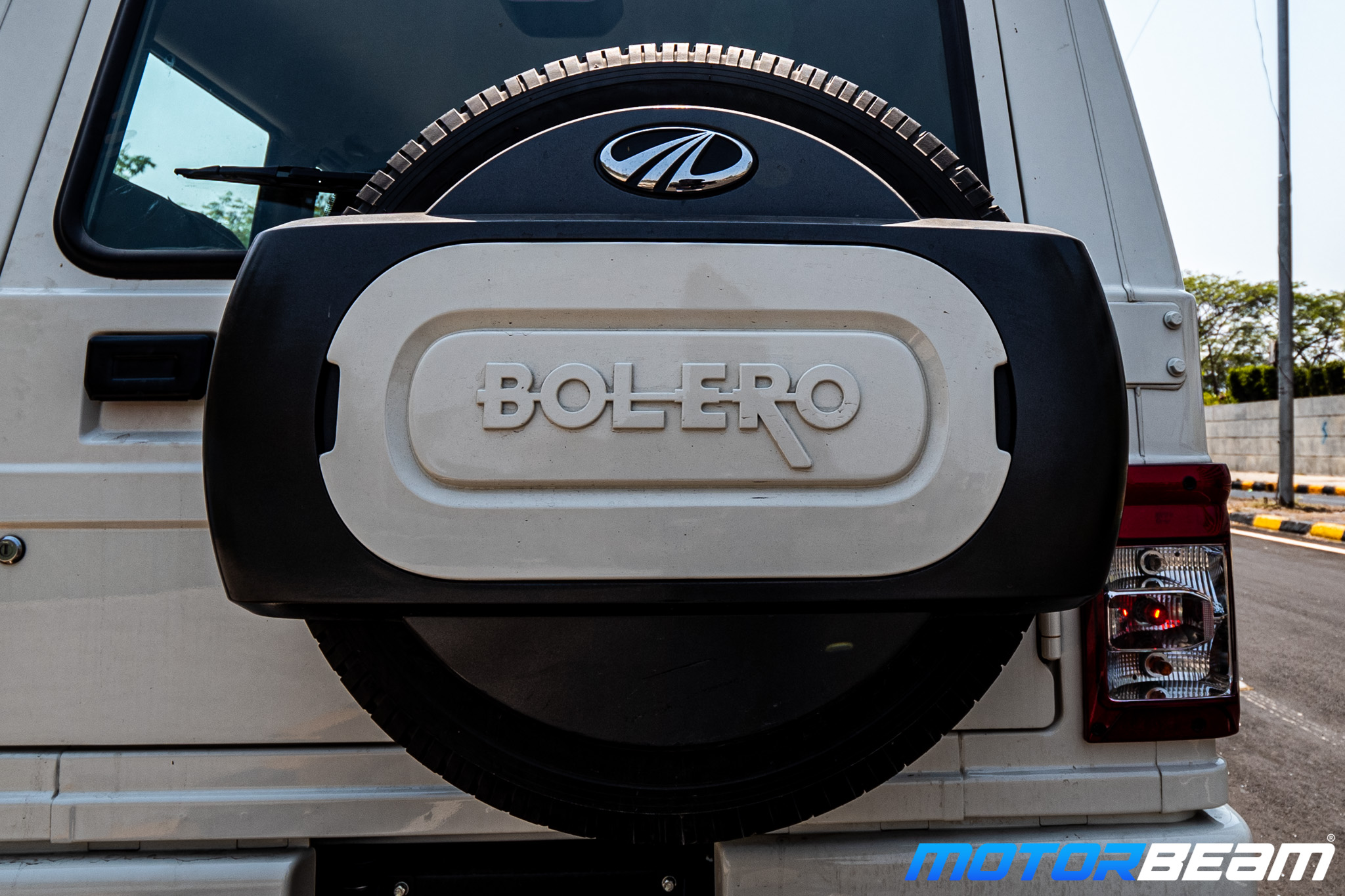 What's Cool
Rugged design with good road presence
Abuse friendly nature

Frugal diesel engine

Easy upkeep
What's Not So Cool
Quality of materials used could have been better
Engine could have done with better NVH levels
Lacks modern features and equipment
Alternatives – Maruti Ertiga, Maruti Eeco, Renault Triber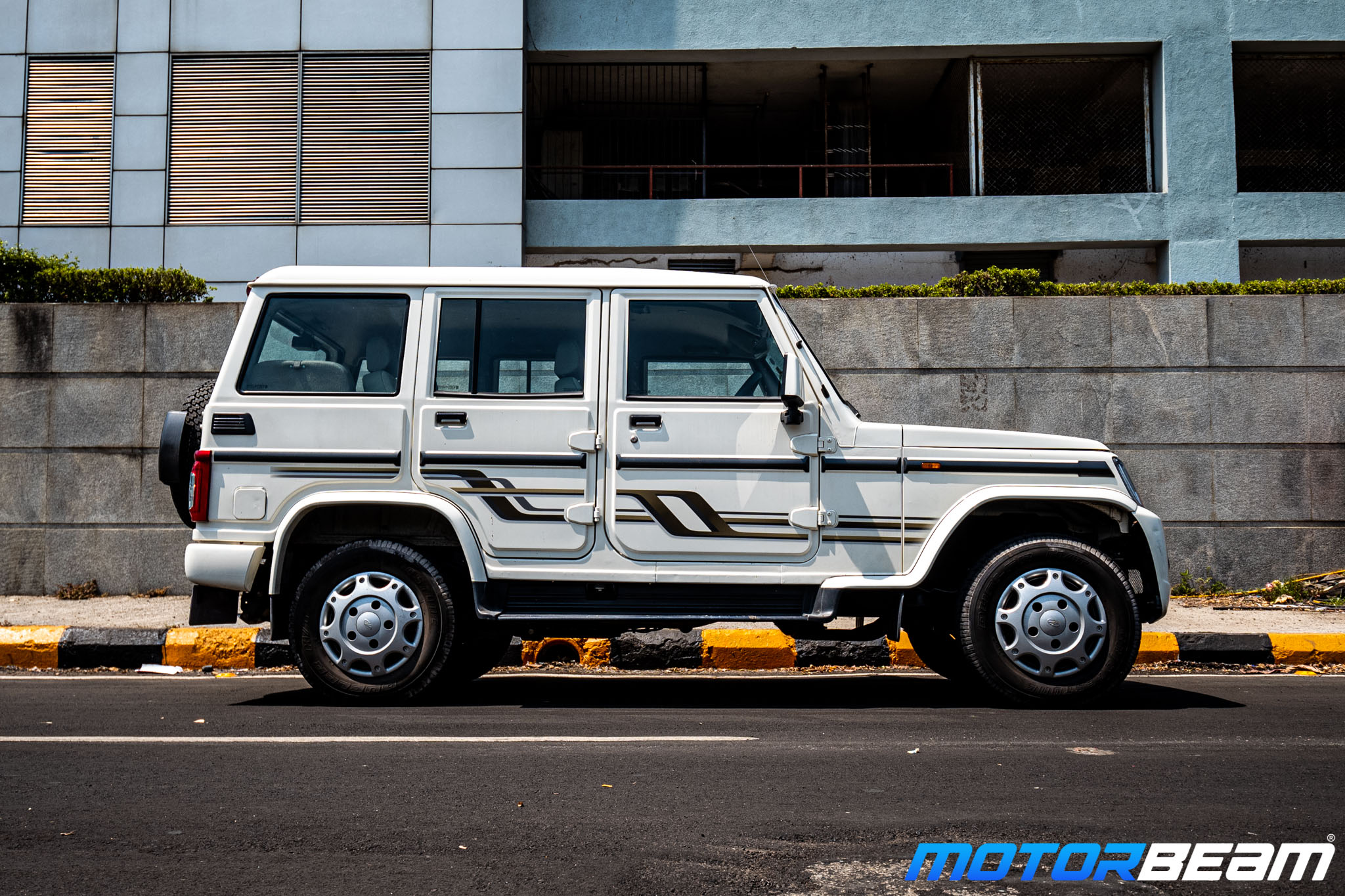 Mahindra Bolero BS6 Specifications
Engine: 1498cc, 3-Cyl, Diesel
Power: 75 BHP @ 3600 RPM
Torque: 210 Nm @ 1600-2200 RPM
Transmission: 5-Speed MT
Fuel Type: Diesel
Tyre Size: 215/75/15 (Front & Rear)
Suspension: Coil Spring (Front), Leaf Spring (Rear)
Brakes: Disc (Front), Drum (Rear)
Safety: Driver Airbag, ABS
Mahindra Bolero BS6 Dimensions
Overall length x width x height: 3995 mm X 1745 mm X 1880 mm
Wheelbase: 2680 mm
Fuel Tank Capacity: 60-litres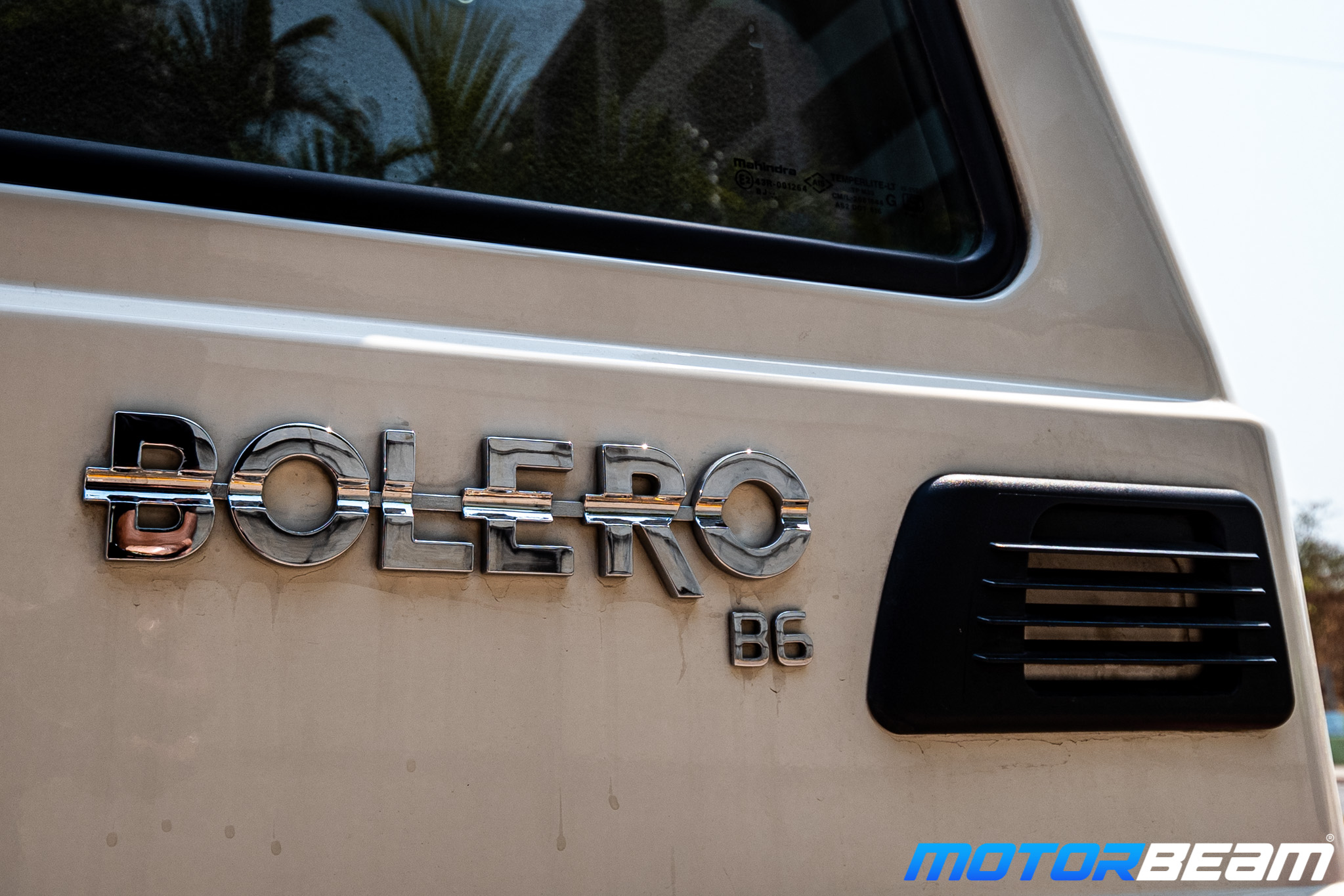 Further Reading –
Can You Live With The Mahindra Bolero In 2021? – 5 Tests [Video]
2020 Mahindra Bolero Variants Explained [Video]
2016 Mahindra Bolero Power+ Review
2016 Mahindra Bolero Power+ Video Review