Mahindra e2o 4-Door Version Spotted Testing
Mahindra e2o 4-door version was spotted testing recently under heavy camouflage. The production-spec model will be using a newer and powerful engine which will increase its range and top speed.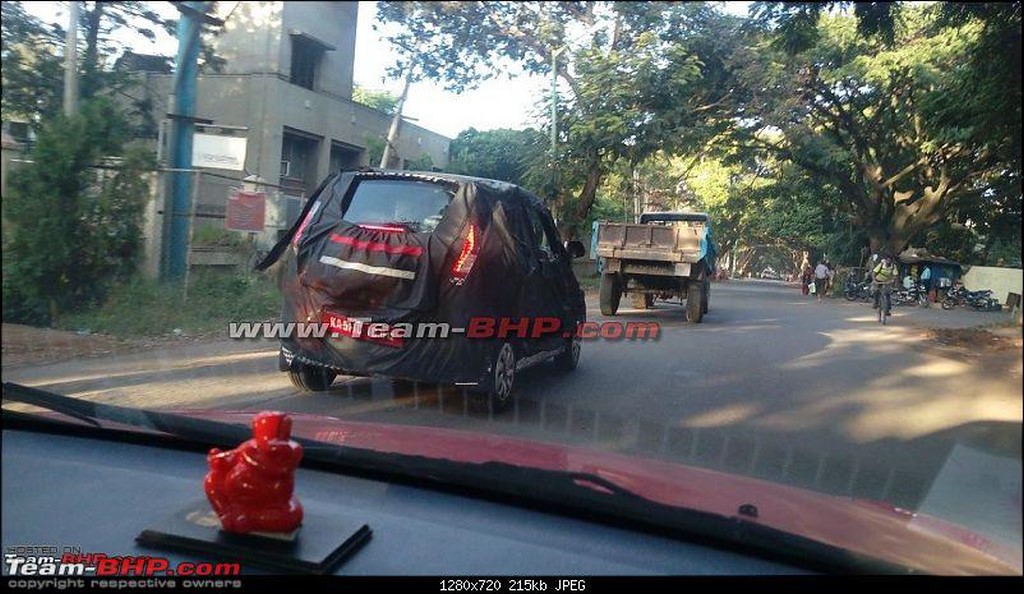 The Mahindra e2o is a unique product from the homegrown manufacturer that has been in the market for quite some time now. The company is keen on expanding its electric vehicle range by introducing changes and updates to its existing lineup.
Recently, a 4-door variant of the Mahindra e2o, was spotted testing under heavy camouflage near the Reva facility at Bommasandra, Bangalore. Although only the rear portion was captured on camera, it provided enough proof that it was indeed the e2o test mule. The 4-door version is developed keeping in mind the demands of the European market, and will be launched in India too.
Mahindra, is also reportedly working on developing an all-electric SUV, code named S107. It is also highly probable that the spied car could be using some of the components that are set to be used on the developmental SUV. The S107 all-electric SUV is set to be released next year. The production-spec Mahindra e2o 4-door could be launched by the end of the year or in early 2017.
The 4-door Mahindra e2o will be having an increase in length and also a newer power unit. Apart from that, it will borrow most of the features from its 2-door sibling such as the audio system, power steering and reverse camera. The revised engine will now use a 19 kW battery, which will add more range and top speed to the vehicle. The Mahindra e2o 4-door could also feature the company's Quick2Charge technology in the top-end variant.
Mahindra Reva e2o 4-Door
– Recently, the Mahindra e2o 4-door variant was spotted testing near the Reva facility in Bangalore
– It is expected to be launched by the end of this year or at the start of 2017
– A newer and more powerful battery pack is set to be used on the new e2o, providing more range and top speed
– Mahindra's Quick2Charge could also feature in the e2o 4-door variant with the top-end model
Source – Team-BHP.com