Mahindra EV Portfolio To Get 3-4 Affordable Vehicles In India
Mahindra is geared up to expand its electric vehicle line-up in India with the development of affordable EVs.
There are hardly any electric vehicles available in India that cater to the mass market segments. Sure, Mahindra has the e2o in its line-up but that's it. Most other electric cars are placed in higher niche segments. Hence, Mahindra is now aiming to launch 3-4 new EVs in the mass market segments.
The company has stated that they will target aggregators like Uber and Ola with their EVs so that it becomes a primary mode of transport for the public. Mahindra has also stated that these EVs will be priced in the bracket of Rs. 8-10 lakhs. The automaker is also working on an electric SUV that will get design inputs from Pininfarina but this SUV is still 3-4 years away.
Mahindra has said that government support is very essential if they want to tap this segment. While the government does offer subsidies through the FAME scheme, what they need to do is provide charging infrastructure because that is the most significant aspect about having an EV.
Mahindra EV Portfolio
– Mahindra will launch 3-4 new EVs
– They will be priced in the Rs. 8-10 lakhs segment
– The company is also aiming for electric SUV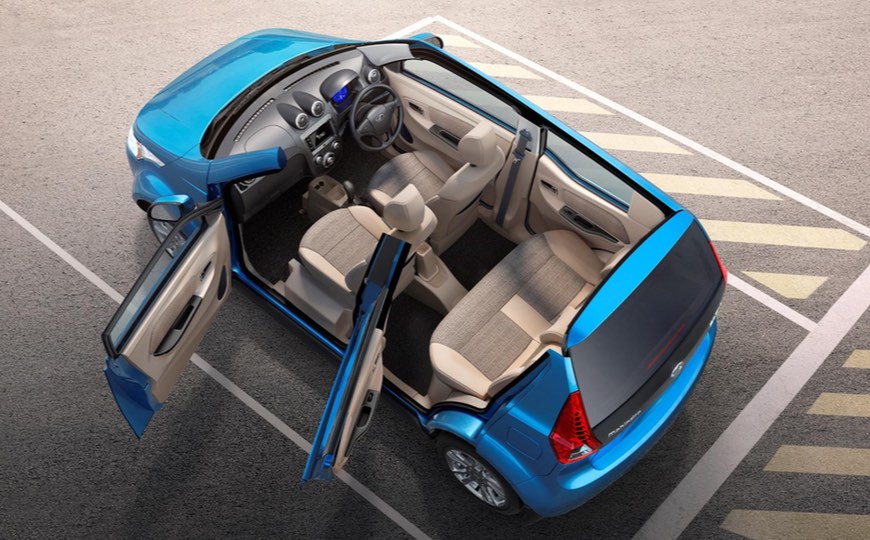 Source – ETAuto.com