Mahindra Inaugurates Research Valley In Chennai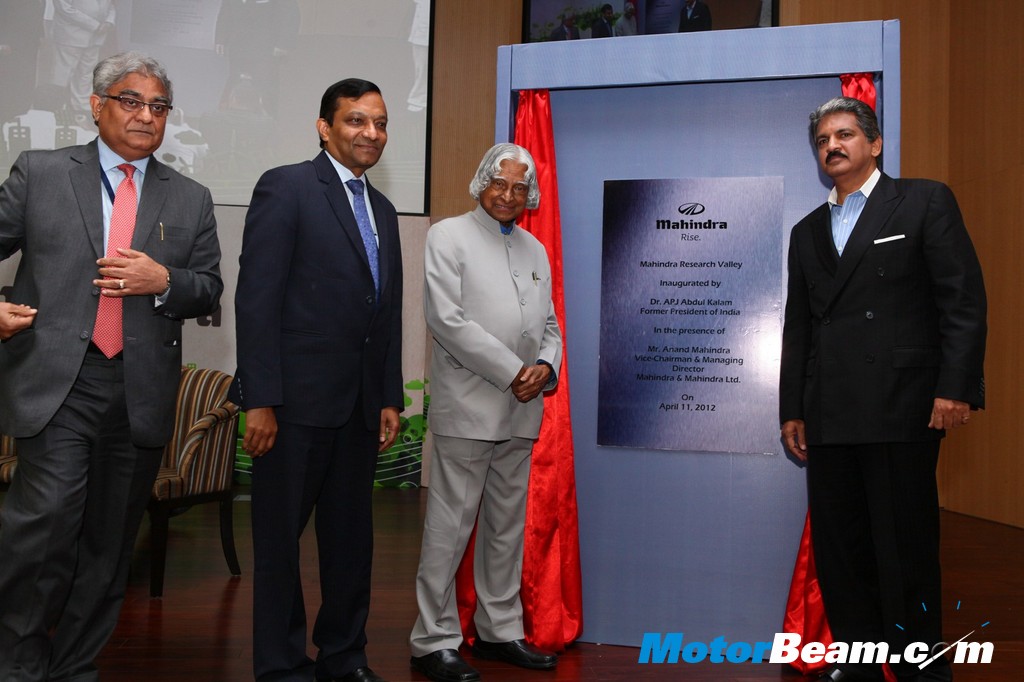 The Indian passenger and utility vehicle maker, Mahindra has launched its world class facility called the "Mahindra Research Valley" in Chennai. The world class R&D facility was inaugurated by His Excellency, Dr. APJ Abdul Kalam, Honourable Former President of India. The Mahindra Research Valley will be home to one of the most modern automobile and tractor R&D facilities in India and is perhaps one of its kind to house research activities of passengers and tractors under one roof.
The Mahindra Research Valley facility is spread over 125 acres of area which will be home to about 1500 engineers initially with the number expected to grow to about 3000. Mahindra has spent close to Rs. 650 crores to setup the Mahindra Research Valley and will be having facilities like Engine Development Center (EDC), NVH facilities, a Fatigue Test Lab, alternative fuels, passenger safety and polymer technologies. Apart from these areas, R&D activities related to advanced propulsion systems – hydrogen, fuel cells, bio-diesels and hybrids will also be carried out at the Mahindra Research Valley.
And that is not all. Mahindra also claims that the engineers at the Mahindra Research Valley can pursue projects in areas of embedded systems, infotronics, artificial intelligence, mechatronics and advanced telematics also. The new Engine Development Centre (EDC) will be used to address various issues involved in the development of engines and also increased focus on designing, modifying, developing, calibrating and evaluating existing and new engines for various performance, reliability, durability, legislative and customer requirements.