Mahindra Offers India's Best Job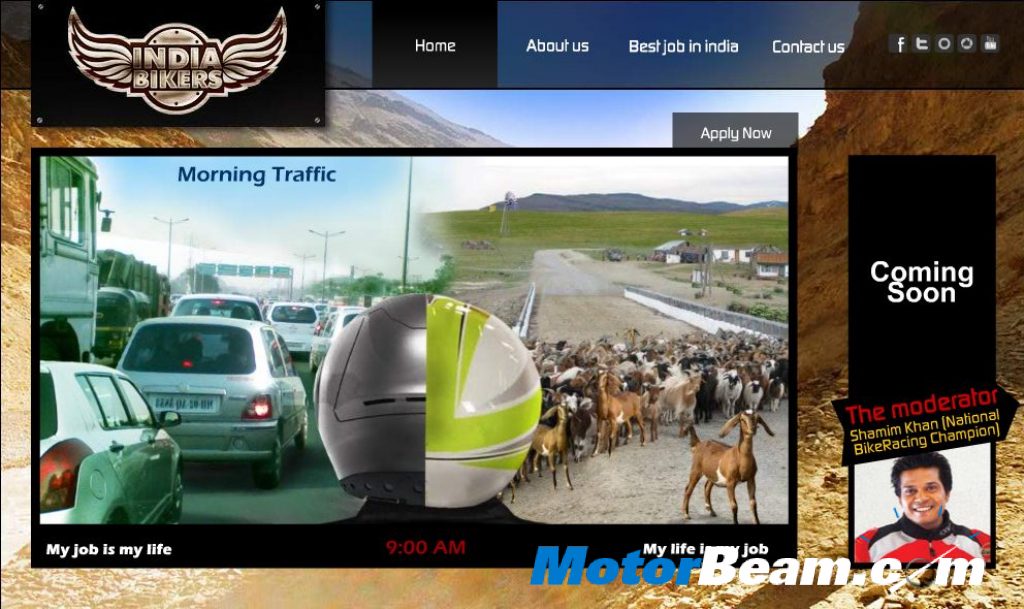 Tired of the usual nine to five routine and the drudgery of the daily commute? Do you long for fresh air, nature and the freedom of the wide open road? Then India's best job is just right for you. Mahindra 2 Wheelers has tied up with www.indiabikers.com to offer 20 lucky bike enthusiasts the chance to ride across India on the soon to be launched Mahindra motorcycle. Interested participants simply have to log on to indiabikers.com, upload their CV and photograph and answer a few questions. If selected, they get to ride the soon to be launched Mahindra motorcycle on a six to eight week all expenses paid trip from one end of India to the other. En route, the riders will have to blog, take pictures and share their experiences of the trip online and with people they interact with along the way.
The 20 winners will be divided into four teams consisting of five members, with the tour being simultaneously flagged off from the four corners of India : –
Ladakh in the North
Mumbai in the West
Guwahati in the East
Kanyakumari in the South
Each team will have a support crew accompanying it. All four convoys will ultimately converge at the centre of India at Nagpur. Selected candidates will get a stipend, requisite safety riding gear and insurance cover. They will also undergo sessions on motorcycle maintenance and safe riding. As an added bonus, they will also get to ride their motorcycles home at the end of the event.