Mahindra Overtakes Tata Motors In Commercial Vehicle Sales
Led by the Jeeto and Bolero, Mahindra overtakes Tata Motors in the commercial vehicle market to become the largest manufacturer of Small Commercial Vehicles (SCV) and mini trucks.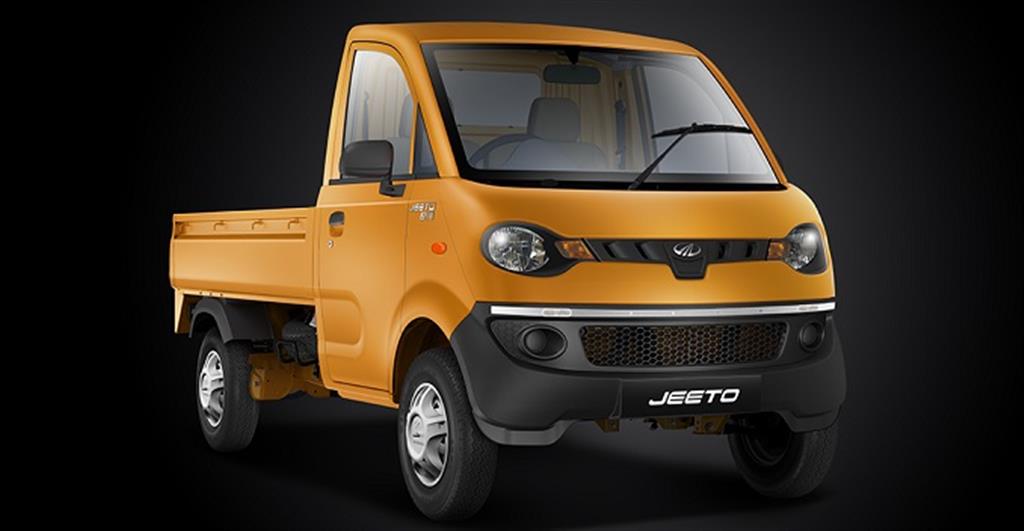 The market for commercial vehicles is one that goes rather unnoticed. However, this segment has been one of the highest grossing segments in terms of sales. Many manufacturers have tried to take a piece out of this pie. Over the years though, Tata Motors had pulled out a considerable lead over its competitors with Mahindra at its heel. This year though proved to be quite the game changer for Mahindra.
Mahindra surged past Tata Motors to become the largest manufacturer of commercial vehicles in the SCV and the mini trucks market, a segment where Tata Motors has enjoyed leadership for a number of years. Over the years, Mahindra has been the strongest contender to Tata Motors' crown.
This year, Mahindra has not only surpassed Tata Motors, but also gained a healthy lead of 15% in the load/cargo carrying truck segment and has the better half in the passenger carrying cargo segment. Mahindra also leads in the 2-3.5-tonne pick-up truck segment with a whopping 70% market share. Also, led by the Jeeto model, Mahindra showed an increase of 12% in the sub 2-tonne segment as opposed to a fall of 10% in Tata Motors' share of the same segment.
Tata Motors however, still has an iron fist over the sub 2-tonne pick-up truck space, due to its ever so successful Ace family. The SCV segment has been on the back foot for almost 3 years now due to little industrial boom, causing most financiers to withdraw from the segment. However, the current competition between Tata Motors and Mahindra show a promising future for this segment.
Tata Motors seems to have suffered due to lack of options as the market moved from small trucks to larger pick-ups, due to rapid urbanisation and various market dynamics. Also, as pick-ups were never Tata's strong point, it further added to its woes. However, Tata Motors has managed to claw back its share by launching the Ace Mega and the Super Ace Mint to widen its product range. Tata Motors is also planning launches in the pick-ups segment to challenge the Bolero by Mahindra. The new Xenon looks to attract buyers interested in passenger as well as cargo carrying capacities.
Mahindra Overtakes Tata In Commercial Vehicles Sales
– Mahindra is now the largest maker of SCVs and mini trucks in India
– Mahindra leads the 2-3.5-tonne pick-up truck segment with a 70% market share
– Tata Motors still leads in the sub 2-tonne market with its successful Ace family