Mahindra REVA e2o Updated With Smart Port Technology [Live]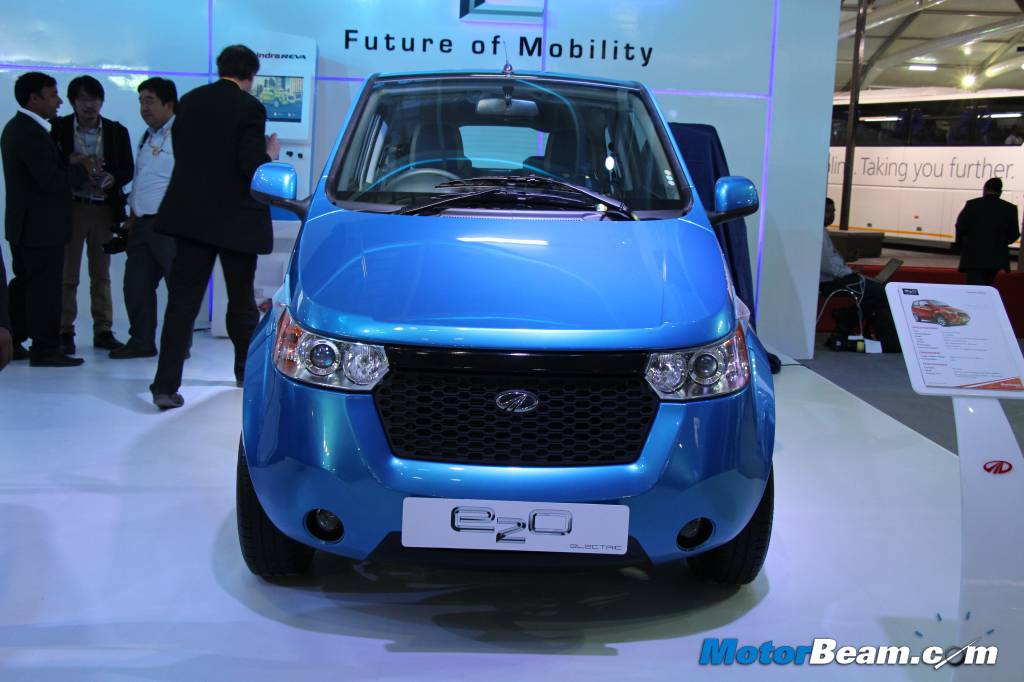 Mahindra REVA updated the electric car e2o with a new smart port technology that was showcased at the ongoing 2014 Auto Expo. The addition of the smart port technology facilitates the transfer of energy to and from the electric vehicle.
The updated e2o with smart port technology now supports Quick2Charge (DC Fast Charging). Mahindra REVA also launched the Quick2Charge DC Fast Charging Station at the auto expo. The station enables the Mahindra e2o to be completely charged within 60 minutes. You can get 25 kms range on a charge of 15 minutes.
The smart port also supports Sun2Car charging from solar panels located on the roof and Car2Home charging, that enables you to power your home with the e2o; all from a single port in the car. The idea is to keep it simple for the ease of use to the consumer.
There are no updates to the interior and exterior though. The electric car offers features such as a digital instrument console, 6.2-inch touchscreen with GSP navigation, Hill-Hold function and air conditioning. The e2o smart phone app lets you remotely lock and unlock the car, pre-cool or pre-heat the cabin, locate nearest charging points, and the activate the reserve charge in case you are running on low charge.
Mahindra hasn't mentioned of any price upgrade for the addition of this technology. The prices for the e2o starts at Rs. 7.33 lakhs (ex-showroom).