Mahindra REVA To Launch Halo Sports Car In The UK By 2016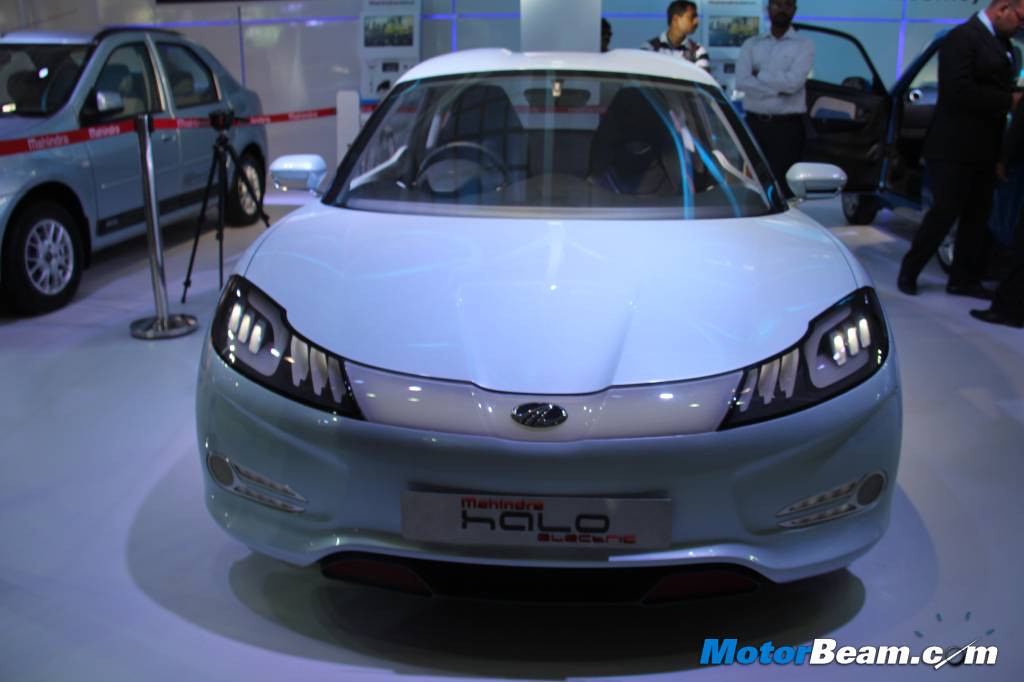 The recently concluded 2014 Auto Expo showcased several new technologies that will make way to several markets from Mahindra's pavilion. Not only was the XUV500 the world's first diesel hybrid, the Halo sportscar concept showcased the future of electric performance mobility at a cheaper price. Mahindra plans to put the Halo sportscar on sale in the UK by 2016.
The Mahindra REVA Halo sports car has been developed by the company's in-house team. The two-seater gets soft lines and an aerodynamic body and is capable of producing 105 kW (140 BHP) of power equipped with a high capacity battery. 0-100 km/hr comes up in under 8 seconds on the Halo, while the top speed is 160 km/hr. The Halo offers a range of 200 kms on the top of the line variant, while the standard variant will have a range of 150 kms. The interiors on the Halo are covered in leather seats, while you also get a multi-function touchscreen system and a digital instrument console apart from other features.
Mahindra will be re-entering London after a gap of two years with the new and better equipped e2o that will comply with the new norms and safety ratings for the market in October this year. Mahindra is currently running feasibility tests on the Halo sports car to ascertain the demand of the product in India as well as in the UK. The company says that most of the sales of the Halo will be coming from international markets.
In India, Mahindra REVA has been actively working on improving the infrastructure for electric cars. The company has now installed close to 110 charging points in Bangalore alone with the newly launched Quick2Charge station and plans to expand to other cities as well. Mahindra REVA also announced the battery rental scheme for the e2o earlier this week; wherein the customer needs to pay for the car and can instead choose to rent the battery for a period of five years from the company bringing down the cost of the vehicle to Rs. 4.99 lakhs (on-road, Delhi).