Mahindra Scorpio Is The Official Support Vehicle For Indian Grand Prix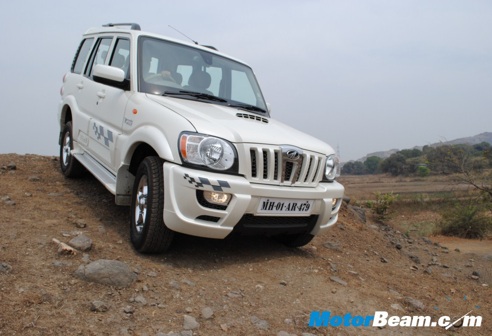 The Indian grand prix is just around the corner and the excitement just keeps on building. There is a lot of expectations and excitement in the air as it's the first time India will be holding it's own grand prix. In order to support this endeavour Mahindra will be providing support vehicles  during the inaugural Indian grand prix. Mahindra has signed a five year contract with the Buddh International Circuit saying that it will provide intervention vehicle support for all the motorsport that take place during the grand prix. In totality Mahindra will be providing 25 vehicles which include 10 Scorpio VLX and 15 Scorpio Gateway. In return of this support Mahindra will get help popularising their adventure initiatives like the Monastery Escape and the Great Escape.
"We are proud and privileged to be associated with the BIC. The role of our vehicles would be to rescue, support and salvage race cars in emergencies," at the end Mr Nayar also said that  "We are witnessing history being created and you will see motorsport will change in the country with the coming of F1," Vivek Nayar, Senior VP, Marketing, Automotive division, Mahindra, said.
The Mahindra cars used in the grand prix are slightly modified by adding fire fighting equipment. VP of Jaypee Sports International Mr Pathak said that there discussions on bringing the MotoGp to India, maybe they will wait and watch how the crowd responds to the F1grand prix and the take the final call.