Mahindra Testing Scorpio Facelift All Over India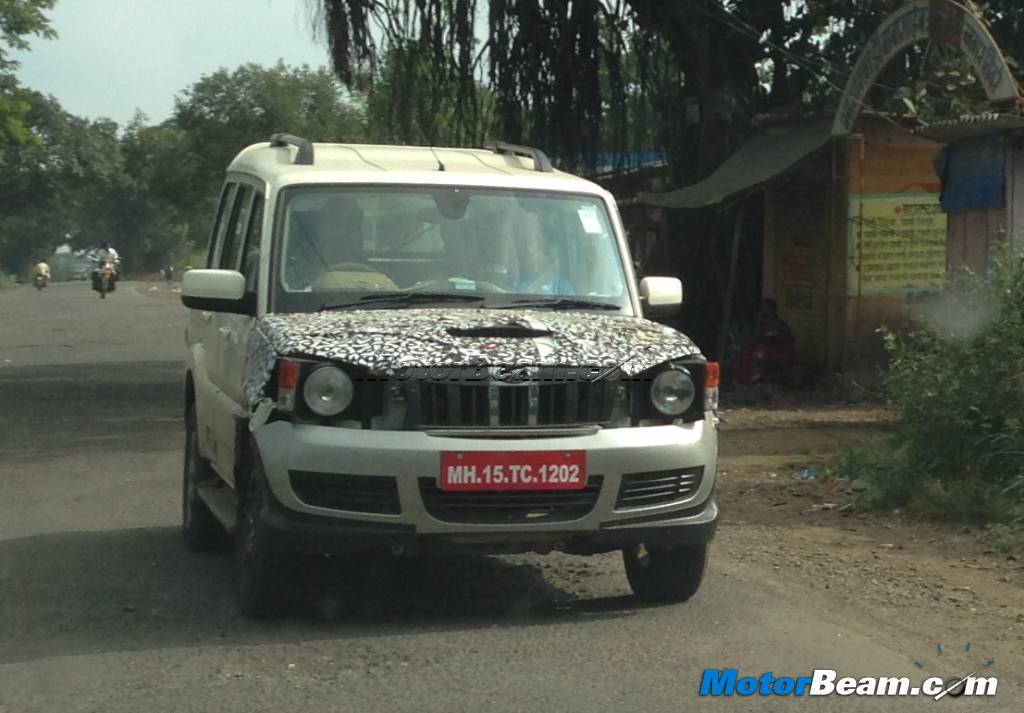 The Indian car market is a funny one. Although manufacturers have been making all hue and cry about a slowdown, sales of some cars doesn't suggest so. The problem is the obsession with analytics. Nothing keeps going up all the time, so there is bound to be a sales drop. Despite that logic, when ever car or bike sales fall, the complete industry goes in a pessimistic mood. While manufacturers are hiking prices and buying a car is becoming more expensive (due to increasing interest rates), last month, three of the most popular SUVs in India posted a healthy growth in sales.
While Renault managed to sell 3973 units of the Duster, Ford sold a record 6203 units. Keeping with the increase in demand for SUVs, Mahindra notched up 4345 units to continue its run on second position. In spite of the Scorpio being the oldest vehicle in the trio with the most dated mechanicals and least impressive dynamics, the vehicle continues to soldier on in the Indian market. But we don't see as many Scorpios on the road as the sales chart suggests. A quick drive to Karjat and we got our answer. In the villages, Scorpios are a plenty, with almost 100% painted in white! It's here we snapped the upcoming Scorpio facelift testing.
Now the Mahindra Scorpio facelift has been spotted multiple times right from Maharashtra to Manali, which clearly shows there is more than what meets the eye. Mahindra is testing the upcoming Scorpio all over India which means it's bound to get several mechanical upgrades like a better suspension and improved handling. But don't get too excited as we can clearly remember, the Quanto was all over the country but that didn't really help as the dynamics turned out to be very unsorted.
The upcoming Scorpio is sure to get some cosmetic tweaks and the headlights seem to be the most striking change on this SUV. Other improvements include a new front bumper (identical to the one on the Xylo), new front grille (which is straight and not slanted like the current model), new wheels, new tail lights, improved ground clearance and minor updates to the interiors with the addition of new features. This Scorpio is likely to be a stop-gap measure till the next generation model arrives in 2016, taking heavy cues and hardware from the XUV500.