Is Mahindra Testing Next Generation Scorpio In Old Body?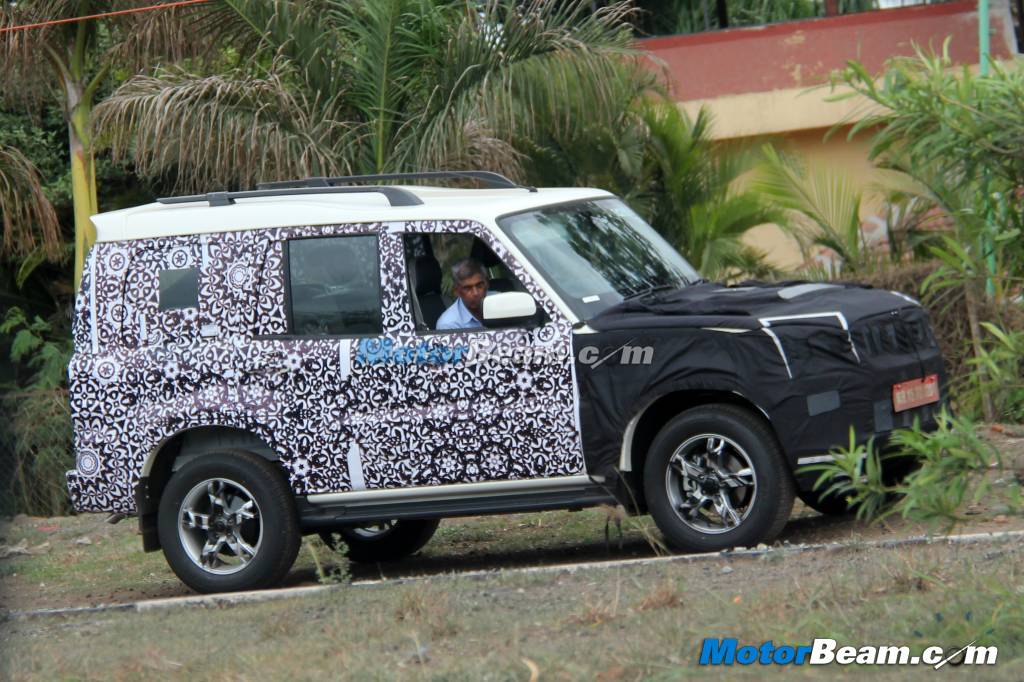 The Mahindra Scorpio facelift is being spied undergoing testing in various parts of the country right since September 2013 and yet there are no signs of the SUV's launch. This facelift was just meant to be an update to keep the product range fresh until 2016 when the next generation Scorpio hits the markets. We really wondered what is Mahindra testing so much in the facelift that testing is going since more than nine months and yet no sight of the vehicle's launch? Now, we feel that there is a very high probability that the manufacturer is probably testing the next generation Scorpio beneath the body of the current model.
The next generation Scorpio that will be launched in 2016 might not be very different from the outgoing model when it comes to overall design and size of the vehicle. Sure, Mahindra will give it some new design elements but the overall design philosophy might still be similar to the current Scorpio. Moreover, testing just a facelift version of any vehicle for so long doesn't really make sense since facelifts only carry few cosmetic jobs bundled with updated interiors. New generation models incorporate newer engines and other mechanicals and it is also likely that Mahindra is working hard to get rid of all the niggles that the present Scorpio has.
Since these test mules are very heavily camouflaged, it is difficult to make out what sort of changes have been made to the exteriors. If indeed Mahindra is testing the new Scorpio using the old body, then there is no reason to complain as far as the company takes care of the SUV's niggles and issues. A lot of hype has already been generated since these test vehicles are being spied since long. The 2016 Mahindra Scorpio will compete with the Tata Safari Storme while also fighting it out with compact SUVs like the Renault Duster, Nissan Terrano and Ford EcoSport.