Mahindra Treo Launched, Priced From Rs. 1.36 Lakhs
Mahindra has launched the Treo range of 3-wheelers in India, priced from Rs. 1.36 lakhs.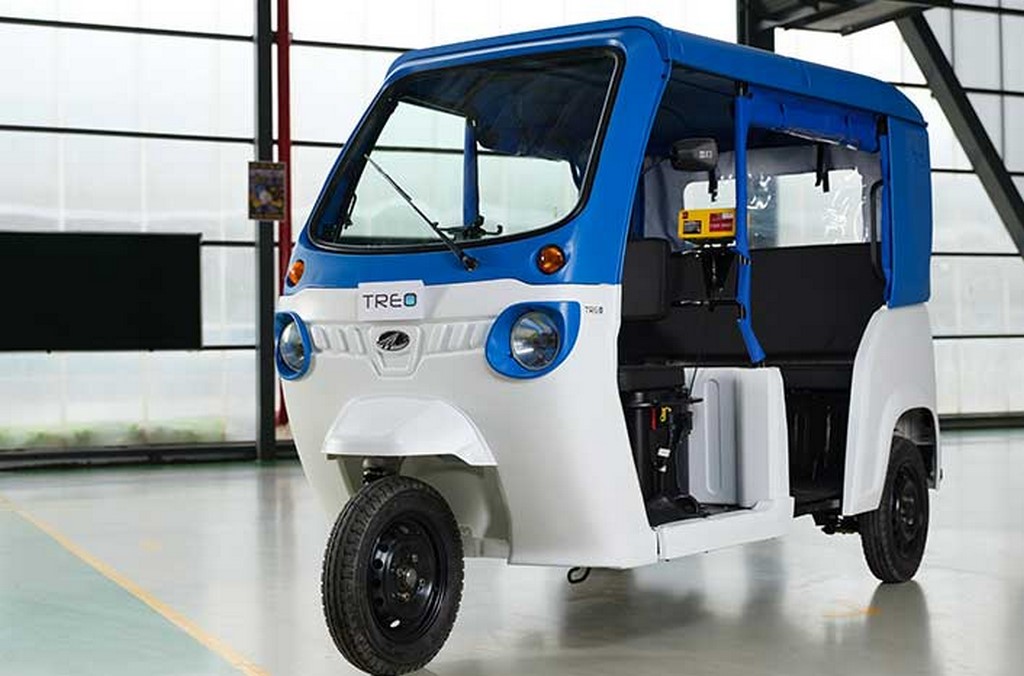 Mahindra is the current major player in India in the electric vehicles segment. The only company to commercially sell electric vehicles to Indian customers, the manufacturing giant has now come up with India's first electric auto. Named the Mahindra Treo, this little vehicle claims to be better than the conventional autos in every way.
The Mahindra Treo is powered by a lithium-ion battery which can last for five years. It also claims to give a range of 130 kms and can be fully charged in 4 hours. The Treo can run for up to 85 kms with only 2 hours of charge. Mahindra has also stated that the Treo will be much more reliable than the current e-rickshaws running in the market.
Mahindra Electric is making big strides to improve the market for the electric vehicle segment. They have inaugurated India's first electric technology manufacturing hub and have invested Rs. 100 crores to expand the Bengaluru plant. The Mahindra Electric plant capacity has now shot up by 5 times to 25,000 units.
Mahindra, for the past seven years has been venturing into the electric vehicle segment. They claim that the market for the Treo is untapped and has enormous potential for growth in the metropolis parts of India. Bengaluru, Delhi, Mumbai, which are highly dependent on connectivity show the biggest promise to this segment.
The biggest benefit out of using these EVs is the zero tail-pipe emissions. This is highly useful in cities like Delhi where there are nearly 2 lakh registered auto rickshaws. Bengaluru is another example where there are around 2.5 registered autos. Switching to e-rickshaws like the Treo will only lessen the rising pollution levels in these cities. Mahindra also stated that once EVs enter the public transport space, then we can expect people to switch to EVs for personal use as well.
The Mahindra Treo price starts at Rs 1.36 lakh for the Treo Yaari e-rickshaw (ex-showroom, post FAME benefits). The electric auto Mahindra Treo costs Rs 2.22 lakhs.
Mahindra Treo Price
– Mahindra launches the Treo, which is an e-auto rickshaw
– Impressive range of 130 kms and can be fully charged in 4 hours
– Priced at Rs. 1.36 lakhs for e-rickshaw and Rs. 2.22 lakhs for the auto