India Made Suzuki Baleno Scores 0 Stars In Latin NCAP
The Maruti Suzuki Baleno has scored 20 percent for adult occupant & 17.06 percent for child occupant safety in this crash test.
The Suzuki Baleno, essentially Maruti Baleno since it is made in India, has scored 0 stars in the latest Latin NCAP crash test. This car was equipped with dual front airbags.
The hatchback has scored 20 percent for adult occupant protection, 17.06 percent for child occupant protection, 64.06 percent for pedestrian protection and 6.98 percent for safety assist.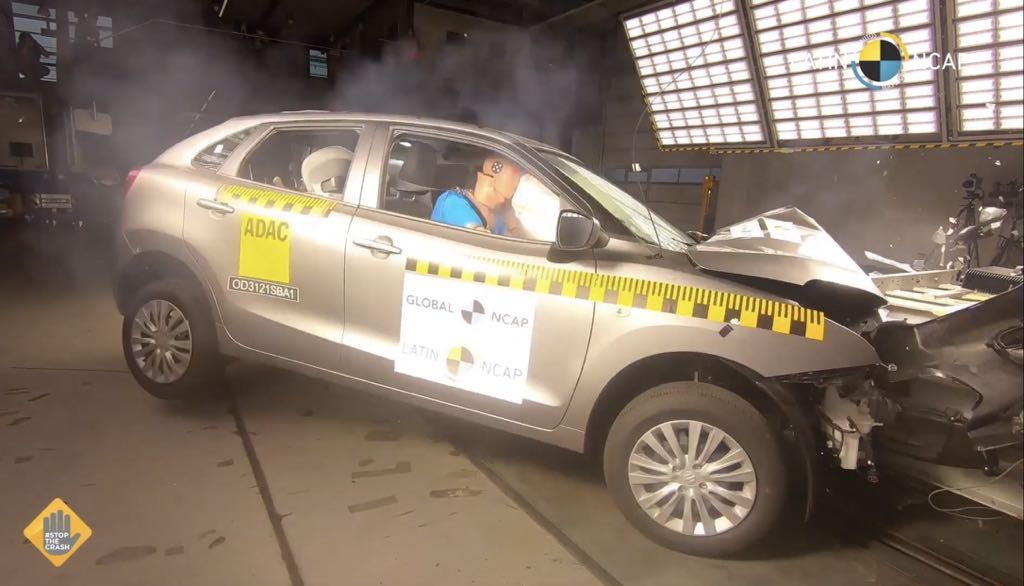 In the frontal impact, the protection offered to the driver and passenger head and neck was good, chest was adequate and knee protection was marginal.
The footwell are of the Baleno was rated as stable and thankfully the bodyshell of the hatchback is rated as stable too which is also capable of withstanding further loadings.
In the side impact, head and pelvis protection was good, abdomen protection was adequate while the chest protection was poor. Even the whiplash test showed poor performance.
When it comes to child occupant safety, Latin NCAP claims the frontal and side impact protection was good. However, the safety organisation says the manufacturer declined to recommend CRSs (Child Restraint System) for the test and hence the dynamic score was 0.
Lack of ESC is also one of the big reasons why the car scored poorly in this test. Recently in August, Latin NCAP tested the made in India Maruti Swift and that too scored 0 stars in their crash test program.