Maruti Displays Gypsy Escapade At Auto Expo [Live]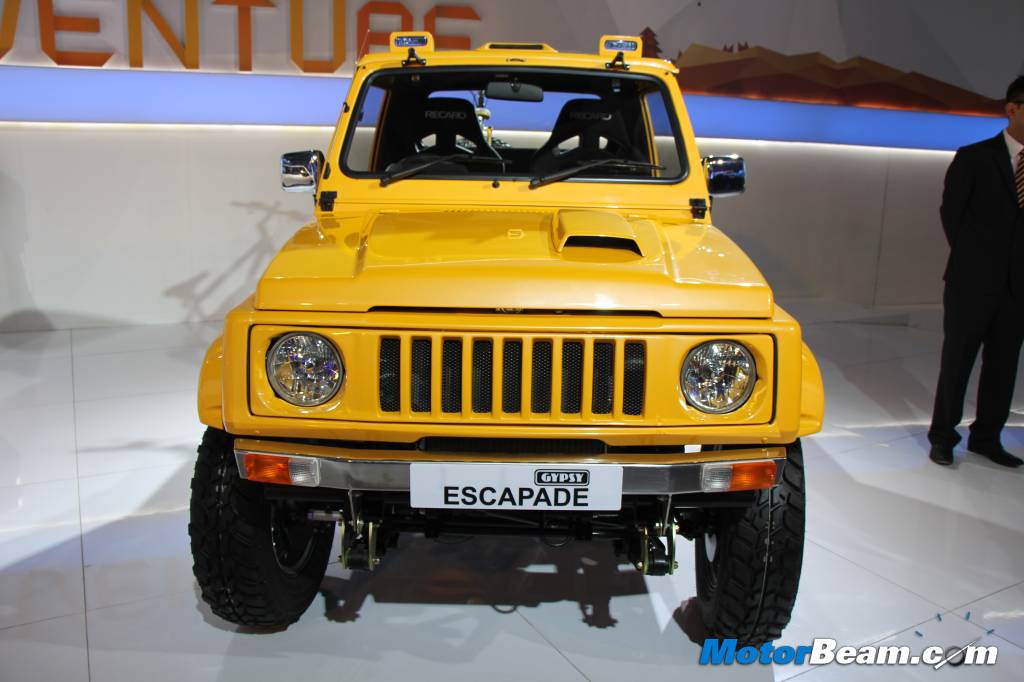 The Maruti Gypsy has always been a very capable off-roader. Many of you who are reading this might be Gypsy fanboys. Maruti Suzuki has now displayed the Gypsy Escapade at the 2014 Auto Expo. We are very happy with Maruti who has carried out some tasteful modifications to the Gypsy. The hood scoop, those discrete stripes, auxiliary lamps on the roof all look very good and increase the appeal of the vehicle.
Maruti has also increased the ground clearance on the Gypsy Escapade and added bigger tyres too. The Gypsy in this form looks much better than the regular version which comes with black versions and a hard/soft roof-top even though the Escapade might not be practical to drive daily. The Maruti Gypsy is powered by a 1.3-litre MPFI petrol engine which produces 80 BHP of power and 103 Nm of torque.
Maruti Suzuki isn't taking the Gypsy seriously anymore, although the model is now an icon for its off-road prowess. Rumours of an upgrade have come and gone but nothing has been heard from the company. A diesel engine under the Gypsy could change this compact off-roaders fate but so far nothing concrete has been revealed by the Japanese automaker.